Malcolm has been thinking for some time about changing his car, so when he enjoyed driving the hire car on holiday, he thought he would investigate Citroens further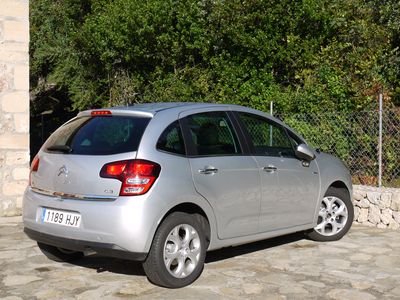 Then in one of those little coincidences in life, when he was reading the local paper on Thursday, he saw an advert saying that the Citroen dealer from Coldstream would be at a hotel in Galashiels on Sunday morning.  So we decided to go along and check out the cars.  We had a test drive, then went into the hotel to have a cuppa and chat with the car salesman.  I mentioned that my Dad's cousin used to own a hotel in Galashiels, and I thought it was that one.  He asked me what his name was - I said Angus MacKenzie ..... yes, he said, it was this hotel.  It turned out that his Grandpa and Angus were friends, and he was in and out of the hotel when he was little!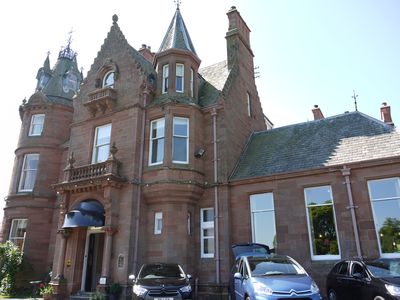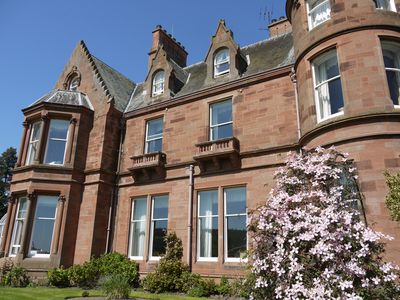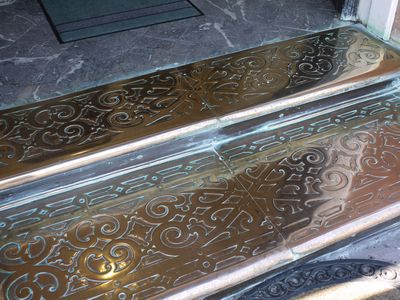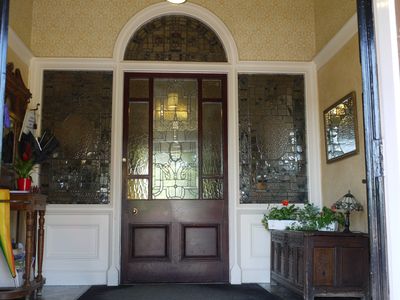 On the way home, I just had time to snap this enormous hare, before it hopped off into the verge!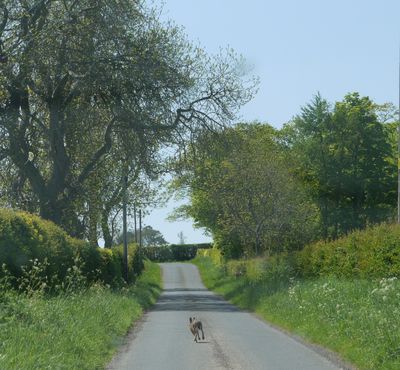 Over the weekend, I made a start to the machine applique on Lilly Pilly.  This is a method I haven't used before, where you simply stitch round the shapes, leaving the edges raw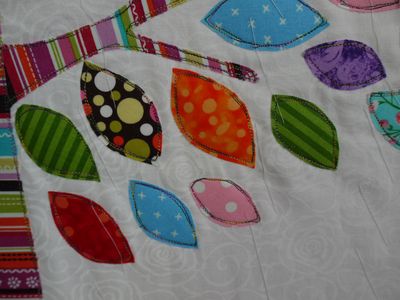 I took this photo of the wrong side, so that you can see how much I have done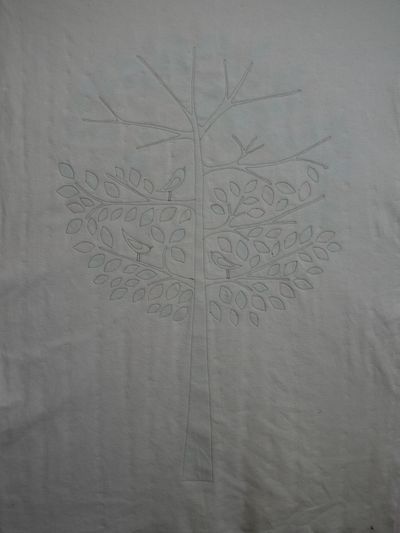 When I went out for my walk this morning, I was delighted to see all these new sheep in the field across the road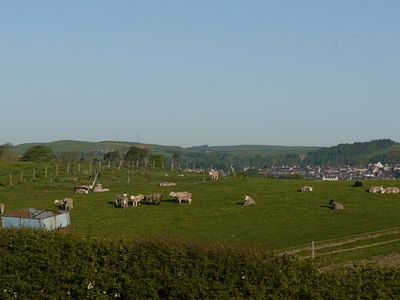 Up the hill, the ewes were back in the orchard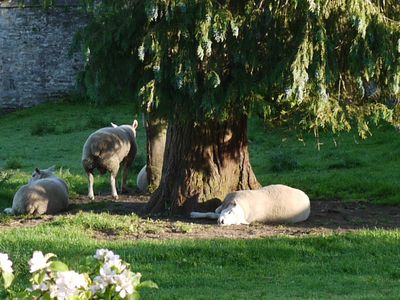 There was a little haze over the hills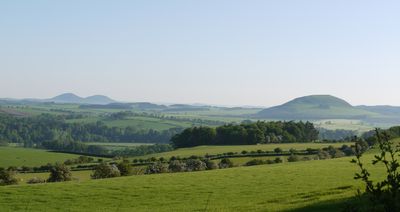 The "whomping willow" was looking spooky despite the sunshine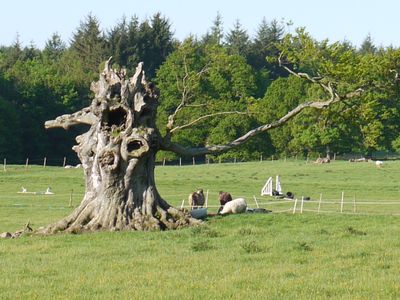 This little feather is less than an inch long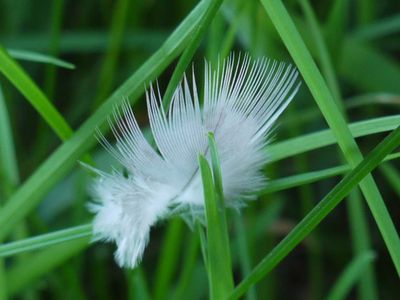 The lambs are getting big!
So what was Malcolm doing at the weekend, when I was sewing my fingers to the bone?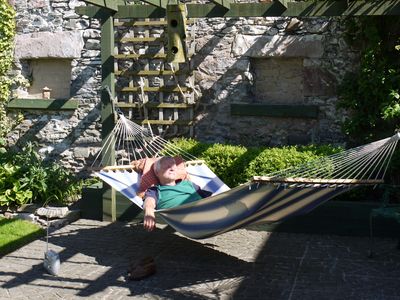 listening to the Test Match (cricket) on the radio
ps - yes, he bought a new car, which he will get on Thursday!