Hexagon pin cushion
The pin cushion is made with the paper piecing method (also known as English piecing).  This is a traditional way of working - and hexagons are often the first experience people have of patchwork.
First, you need to make templates of the two sizes of hexagon needed.  This is where it is good to be married to an engineer ...... first Malcolm reminded me of how to draw a hexagon and secondly I was able to use his compass (which he has had since he was at university!).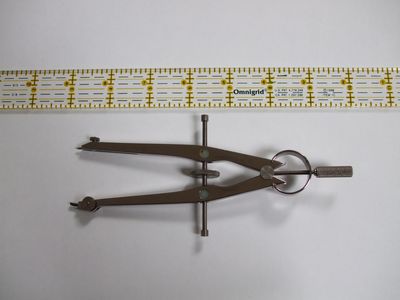 you will need a piece of paper, compass and ruler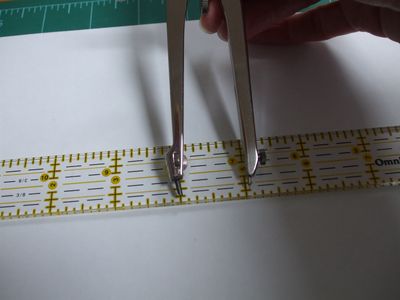 set the compass at an inch for the first hexagon
draw a circle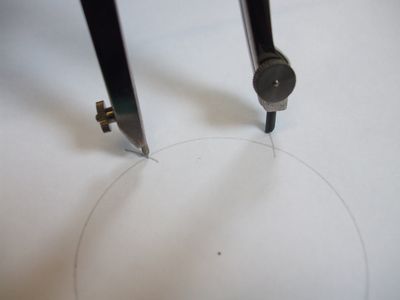 put the point on the cirle and draw a mark, then put the point on the mark and make another one - repeat this the whole way round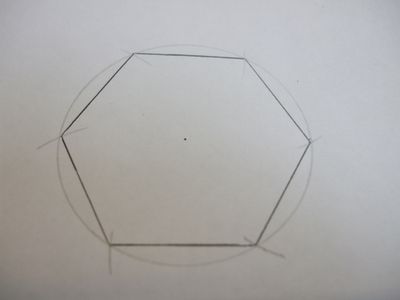 Use the ruler to draw lines from point to point.  Glue the hexagon to a piece of card and cut out.  Make another hexagon, this time with the compass set at an inch and a quarter.
Use the small template to draw fourteen hexagons on a piece of paper - I use printer paper (if you are going to do more than one pincushion, you can photocopy your original).  Cut the hexagons out and set them aside.  Then use the larger template to mark out your fabric.  You will see from the next photo that the strip of fabric I used was slightly small, but there is a generous seam allowance, so it wasn't a problem.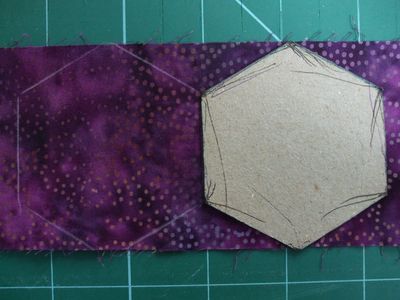 Cut seven hexagons from each of two contrasting fabrics, each side of the pincushion will have a centre of one fabric, with six surrounding it.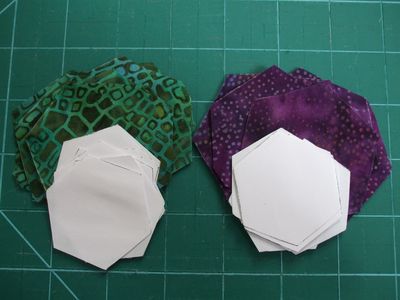 ready to start sewing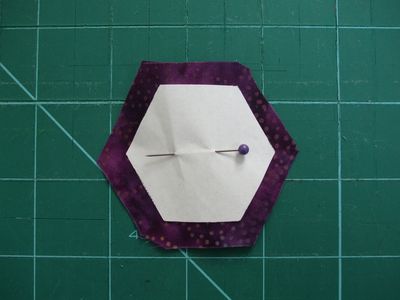 pin a paper in the centre of the fabric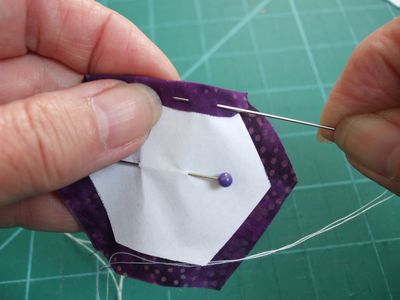 fold the fabric over, and tack in place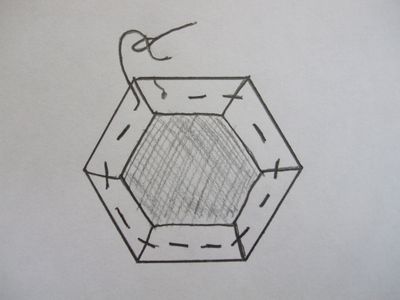 Malcom drew this diagram!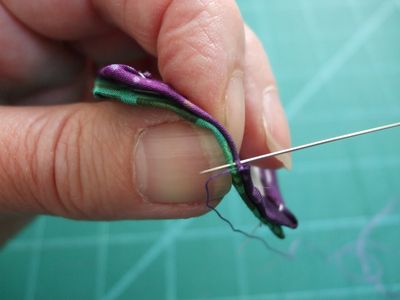 Place two patches right sides together, then sew them using a whip stitch.  Continue sewing the patches round the sides of the centre hexagon, then sew the side seams.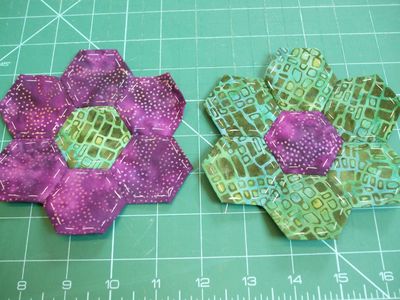 Make the other side in the same way, then sew the two sides together, leaving a gap.  Remove the papers, and turn the pincushion right side out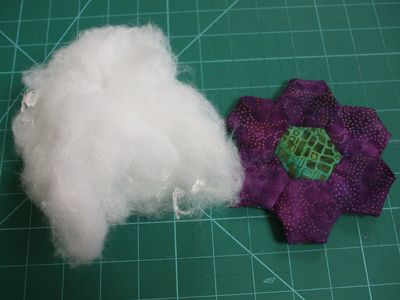 Stuff the pincushion firmly and stitch the opening
You can then embellish your pincushion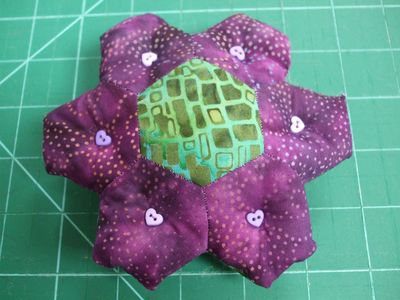 In each of the outer hexagons, I took several small stitches through the pincushion, then added small buttons
For this one, I took several stitches through the cente, then added a thimble-shaped button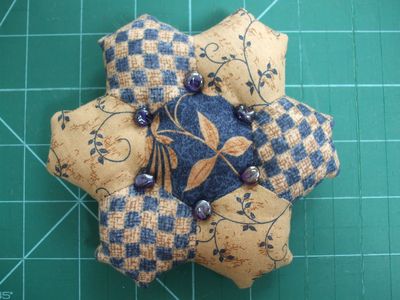 I used two fabrics for the outer hexagons, then added beads
You could also make the pincushions with all different fabrics - a good way to use up small scraps.  I hope you have fun making them!!