I've been tagged by Shannon of Free Spirit Knits to tell you ten simple things that make me happy .........
1. Of course I have to start with Malcolm and Stuart .... my family always comes first.  This is us on our wedding day in 1986.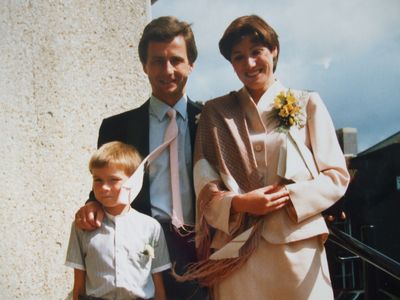 2. My home .... I get to see this every morning when I open the curtains!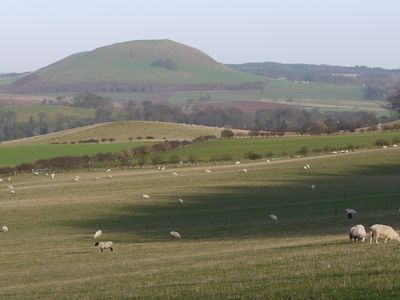 3. Books - I love to read and need to have a book within easy reach at all times!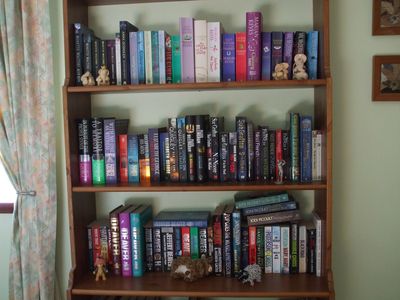 4. Orchids - I have a collection on the kitchen windowsill - this one has just started flowering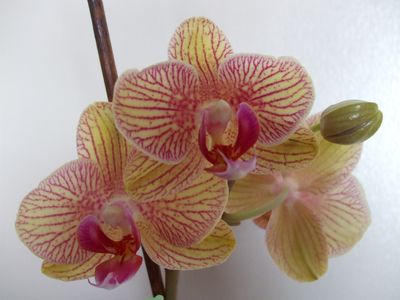 5.  Friends - this are a wonderful group of friends I had in Indonesia .... as you can see, I had been teaching them patchwork!  I have to admit that's me with the grey hair - now, thanks to my marvellous hairdresser, I am a stunning blond .....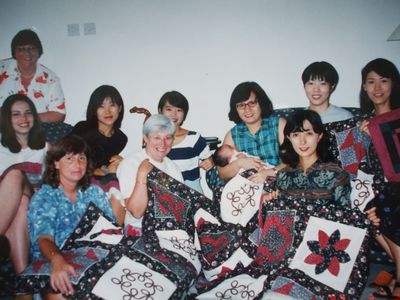 6. My studio - I took this photo yesterday ........ it was snowing and miserable out, but I was happy working on my latest projects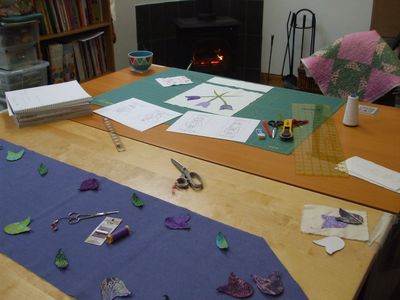 7. Travel - I enjoy holidays so much it's hard to pick a photo ...... this is Pollensa in Majorca
8. Food - I am definitely a 'live to eat' person, and while looking for a holiday photo, I also found a wonderful food picture, also taken in Pollensa
9. Of course any list of things that make me happy has to include wine ... I don't have any great knowledge about it, so if all else fails, I pick a bottle with an interesting label!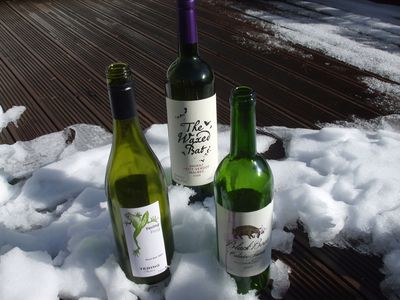 10. To end, the most simple pleasure known to woman ..... chocolate!!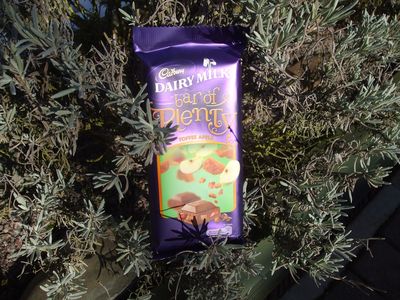 Now I'm supposed to tag ten wonderful women .... but I find it so hard to choose (I can't help it, I'm a Libran!) ....... so, what I've decided is ........ if I regularly comment on your blog, and you would like to tell us of your ten things, then consider yourself tagged!!