Yesterday morning, we headed up the A1 with Stuart and Alison, and after a stop for a delicious brunch in Carnaby's, they headed on up over the Border, while we turned off to Berwick.  In the afternoon, we went for a walk round the town, and then headed towards the breakwater, which meant that I got to take photos ……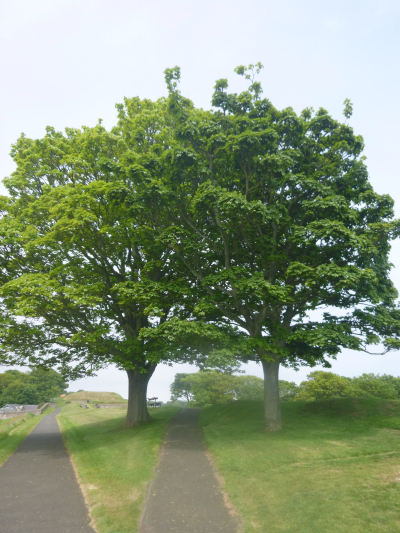 of my favourite trees
I think I take a photo of a plant growing out of the top of this wall every time I go past!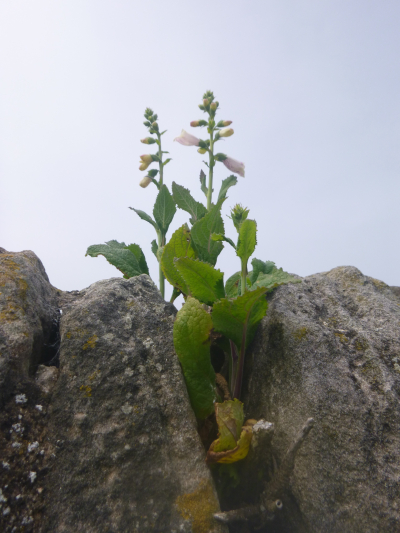 I only had the little camera with me, and it wasn't quite up to zooming in on this yacht sailing past the lighthouse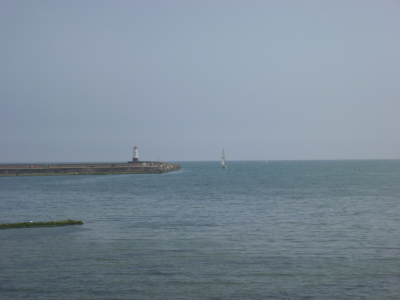 this group of canoeists were enjoying a leisurely lunch in the sunshine (you'll see them again later in the post!)
walking along the breakwater, there were all sorts of plants and grasses growing.  I couldn't decide which photos to include - so I have just included all of them!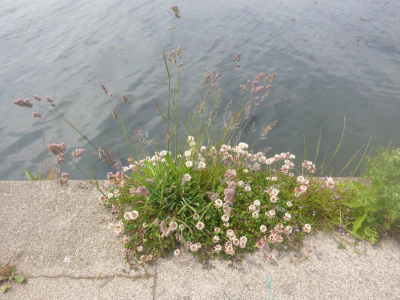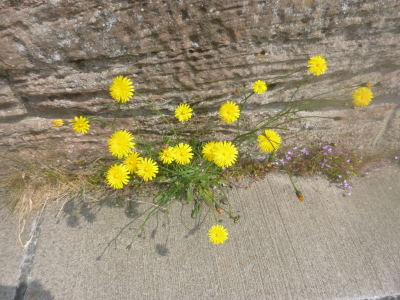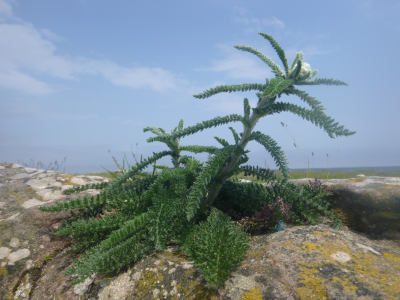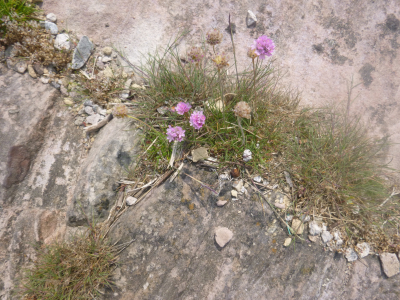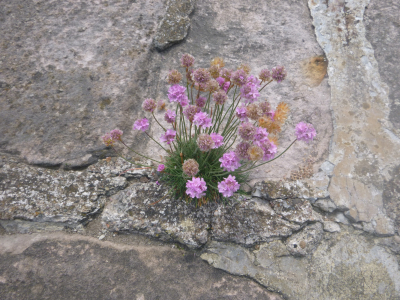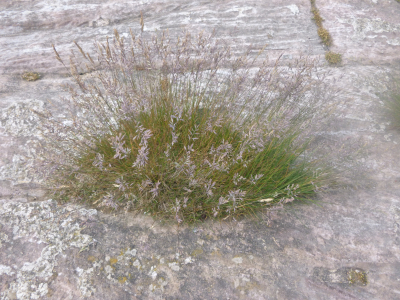 and of course we have to have some rusty metal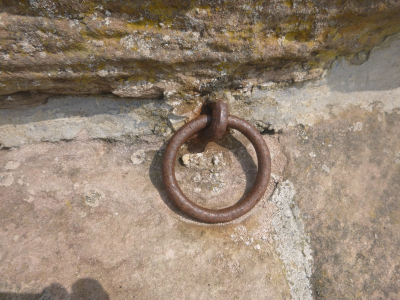 rust and plants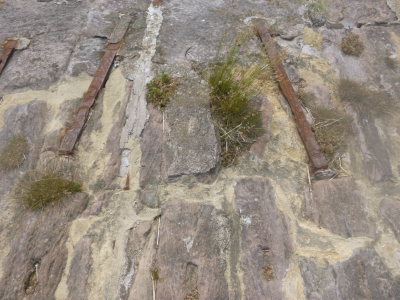 rust and a shadow shot of me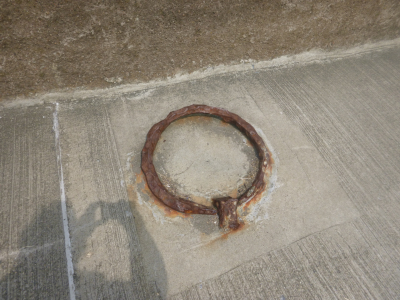 an exceedingly large lump of rusty metal!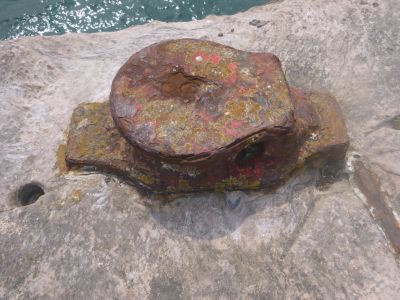 on the way back, we passed some swans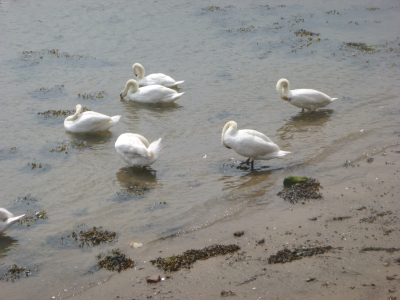 and some old cars from France - we think they were taking part in a rally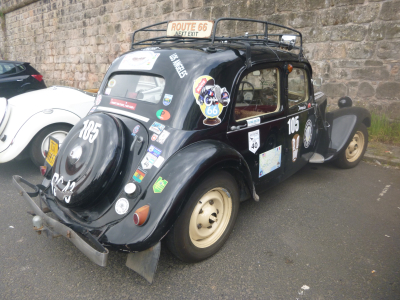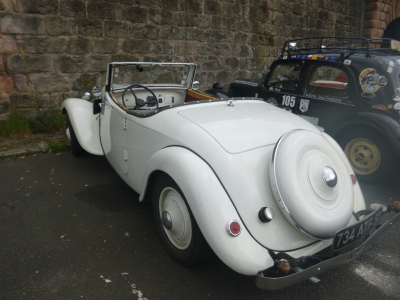 we stopped at the Lookout café at the end of the old bridge - I couldn't take a photo as all the outside tables were occupied.  We went inside and up a spiral staircase to a small room, which had several windows - this one beside our table looked out over the quayside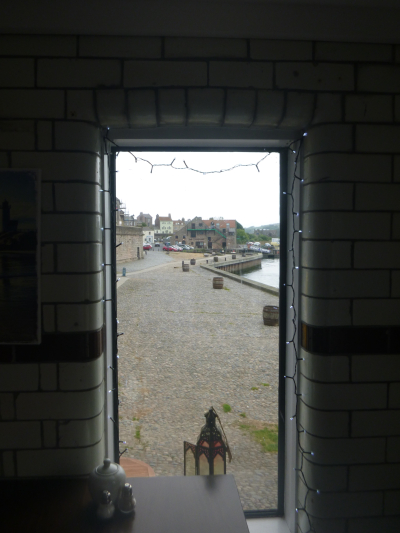 and this one was right next to the old bridge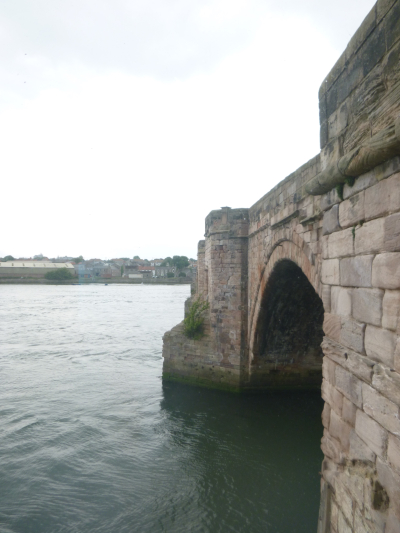 when we were walking back over the bridge, we had a good view of the canoeists, who had paddled upstream, battling the fast flowing outgoing tide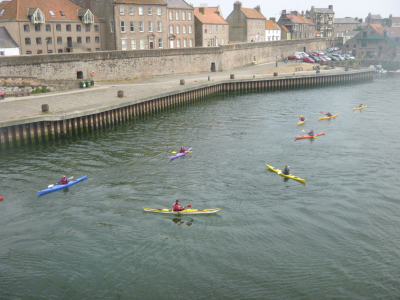 this morning we walked over to town, and decided to have a cuppa in The Mule on Rouge, on Bridge Street.  It has been open now for several months, so we thought it was time we popped in to check it out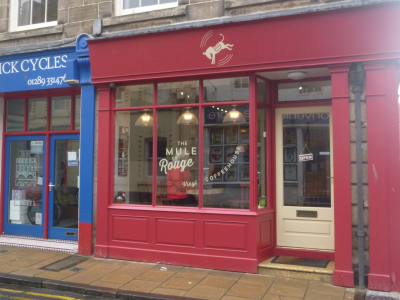 the owner was happy for me to take photos
the base of this table seems to be made out of bits of old machinery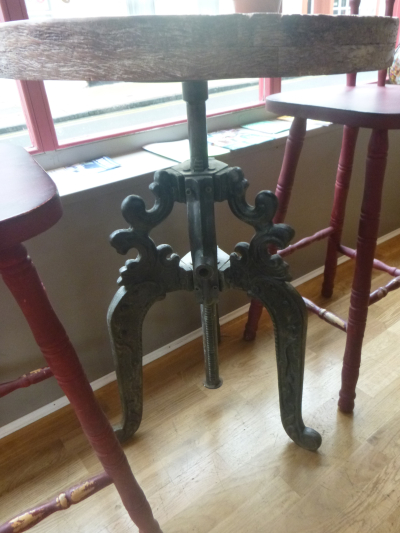 and there was a display of all things coffee on the landing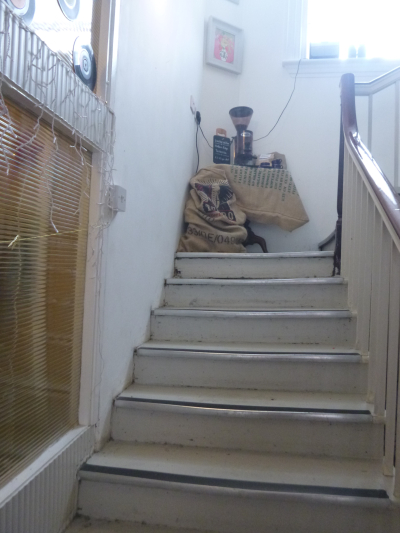 I do like getting old, mismatched china - the tea somehow tastes better than when it is served in a modern cup!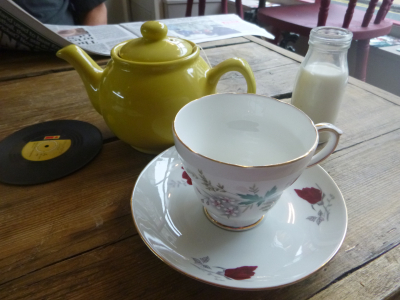 but of course the most important question ……. how was the cheese scone.  It was only after we had eaten it that the café owner told us that it was a vegan scone, and asked us what we thought of it.  It was a very tasty scone, with an excellent texture, and compared well to the non-vegan scones that we usually have.  We asked what was the extra flavour - perhaps a little bit of chilli?  He had to admit that as he hadn't baked it, he didn't know!