We were somewhat surprised when we got up yesterday morning to find that it was raining.  While agreeing that the garden needed it (the grass is turning yellow), we were a little bit annoyed, as we had planned to go to Newbiggin by the Sea for a walk.  However by the time we had enjoyed a muffin filled with bacon for breakfast and headed out, they rain had turned to a light drizzle.  After leaving the car in the car park, we walked down to the beach, where these two tractors (used for pulling boats out of the sea), were perfectly parked for a photo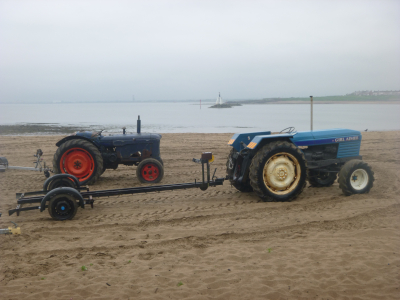 nature is gradually filling in the gaps in this wall
I was a bit annoyed to see that these little bits of street art …...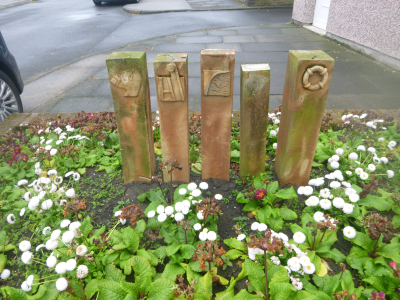 are looking somewhat neglected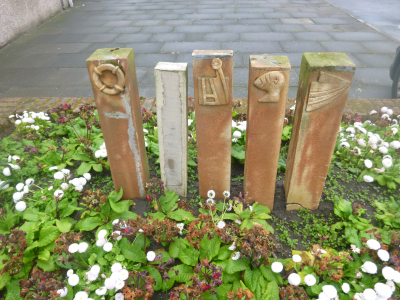 it seems fitting that this old Wesleyan Chapel is now home to the Salvation Army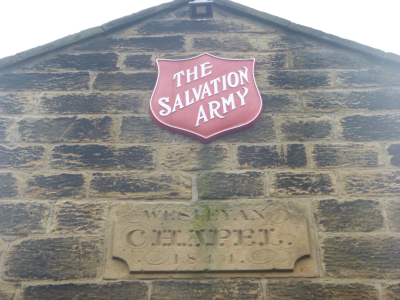 this is now a small museum - we must go back when it is open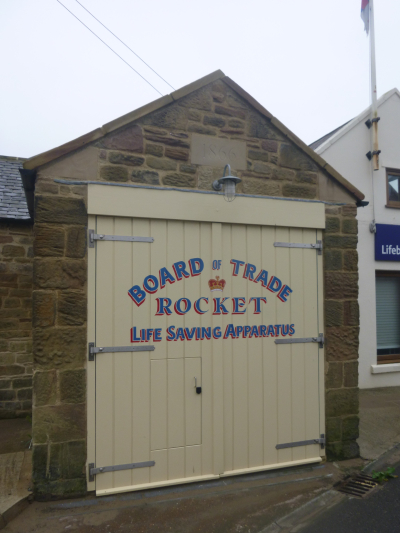 Malcolm was rather taken with this fence - but there isn't anywhere in our garden that he could build one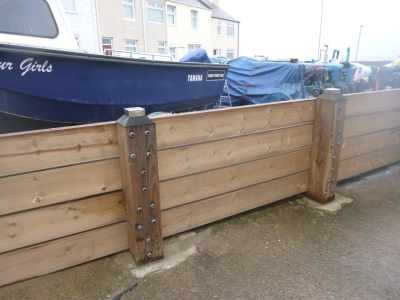 I do like an old tractor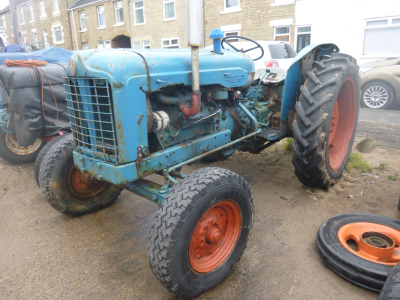 especially if, like this one, it has strange rusty bits on the back!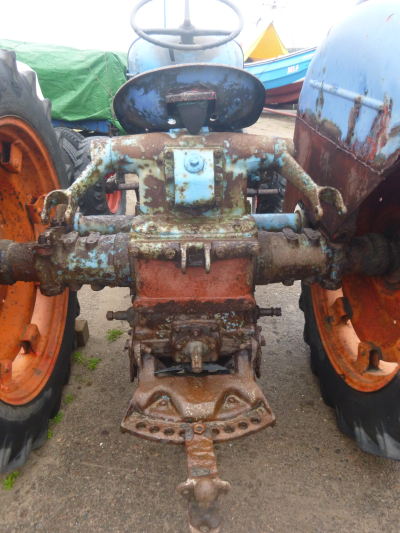 Malcolm remembers going to the café when he was little - it was a short bus journey away from his home, and his family would go to Newbiggin for a day out in the summer holidays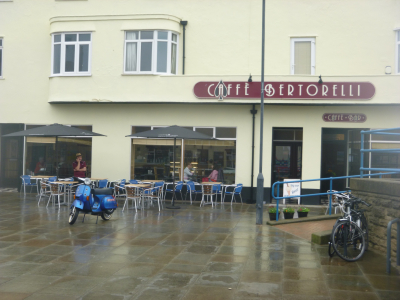 it was closed for many years, but has been re-opened by the descendants of the original owners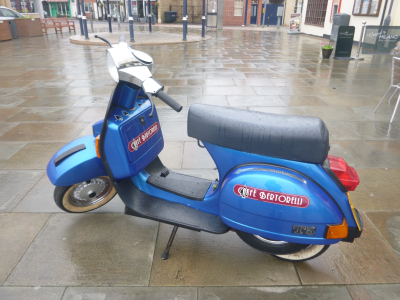 I thought for a moment someone had dropped their ice cream ……. but it is a doorstop!!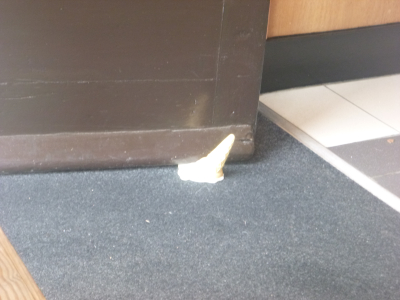 there were no scones on offer, so we had to share a (rather delicious) chocolate brownie!