On Friday night we walked over to town for a bite to eat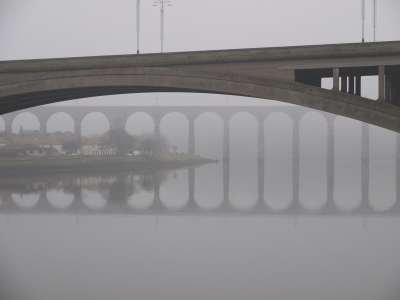 with several stops on the way there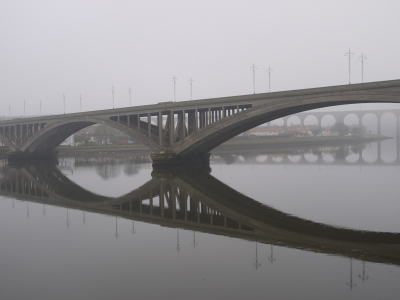 to take misty reflection shots of the bridges
and a couple more
on the way back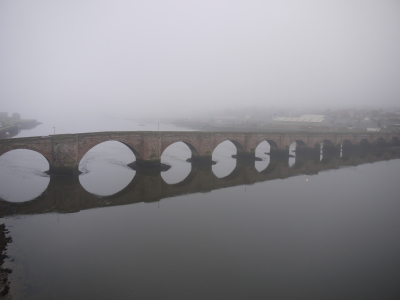 Malcolm pointed out this shot of the slightly sagging old roof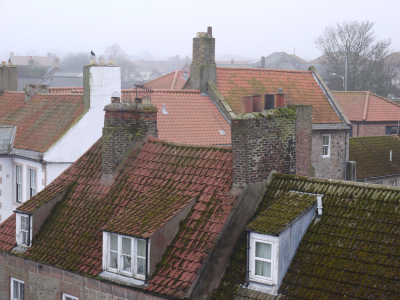 a splash of colour in the mist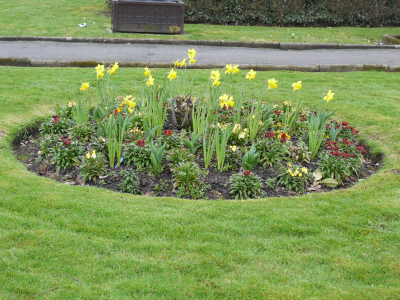 when I got up this morning, it was misty again!  Looking out of the window after my session on the implements of torture, I was somewhat surprised to see a rabbit sitting in the middle of the road!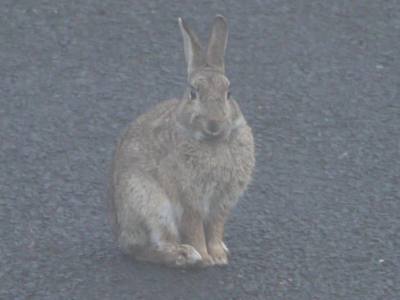 by the time we had eaten breakfast, the mist had lifted - and the cheeky rabbit was sitting in the garden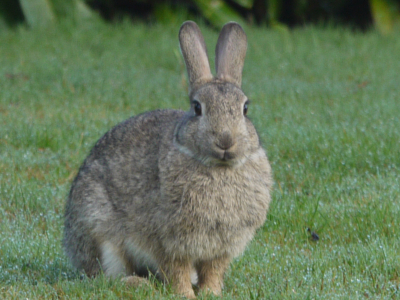 Malcolm bought this clock last Thursday for a mere £3.50
as you can see, it is in need of some tlc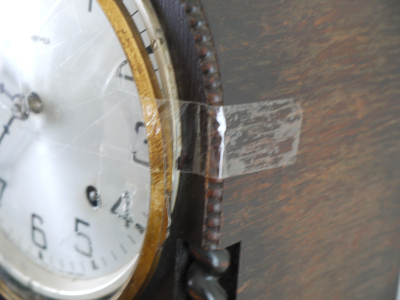 deep in thought on Friday afternoon, having removed its innards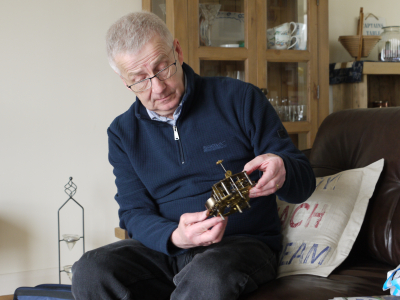 come back on Wednesday to see what he has done so far!