Thank you for your continuing kind thoughts and good wishes for Jennifer.  She is slowly getting better, although she has a long rehab in front of her.  She will be in hospital for some time to come - for the moment she has to have a nurse with her when she gets out of bed, and won't be able to put her weight on to her bad leg for another 6 weeks.
I was going to do a catch up of photos from the last week, but we would be here for some time, so here is "what I did yesterday".  The sun was shining in the morning, giving some good shadow shots
these are the plants on the kitchen windowsill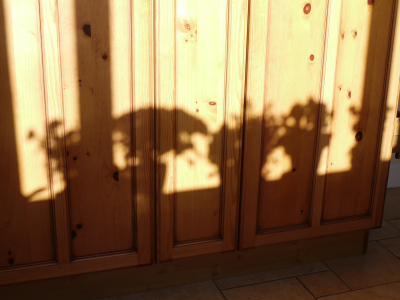 both these wine glasses have a chip in the rim, so have been demoted to ornaments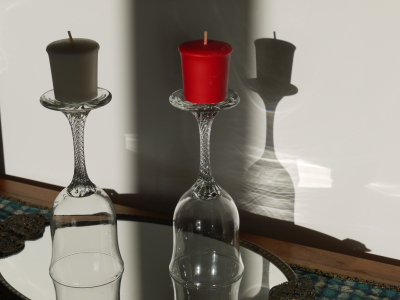 we went over to Amble for a walk in the sunshine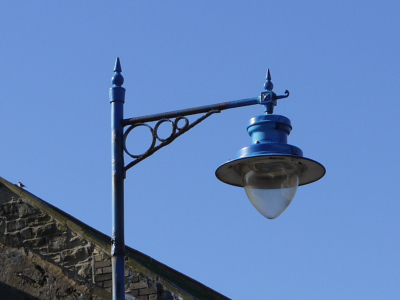 enjoying the blue sky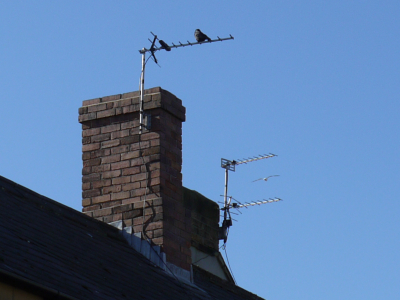 down at the harbour we saw two boats racing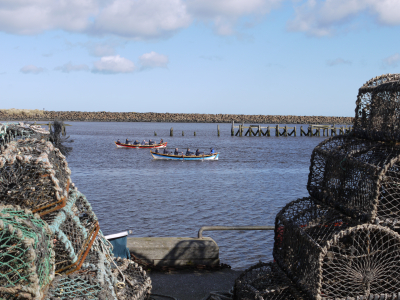 and being easily overtaken by this one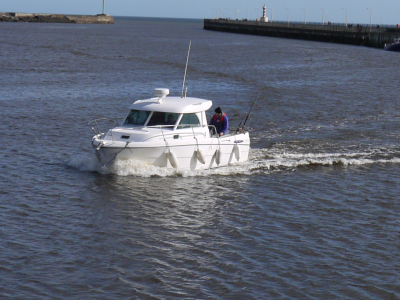 this is an old lifeboat, which now runs trips to see puffins.  I will have to get some sea-sickness pills so that I can go on a trip!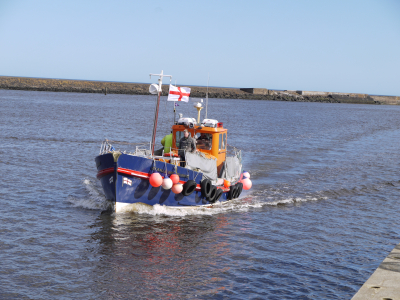 this is the current lifeboat, which came roaring into the harbour
but this one with its crew of pigeons was going nowhere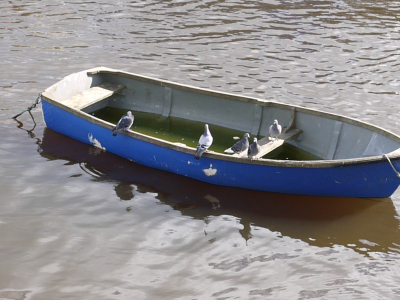 the next two photos, of eider ducks .......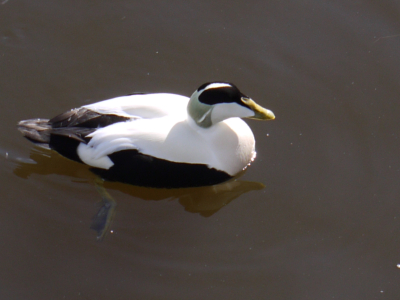 ....... are for my long-time reader, the lovely T-a, who is a great fan of them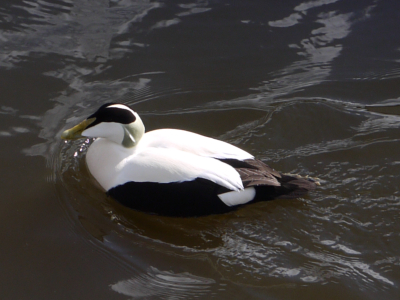 I walked out alone, along this extension of the pier .......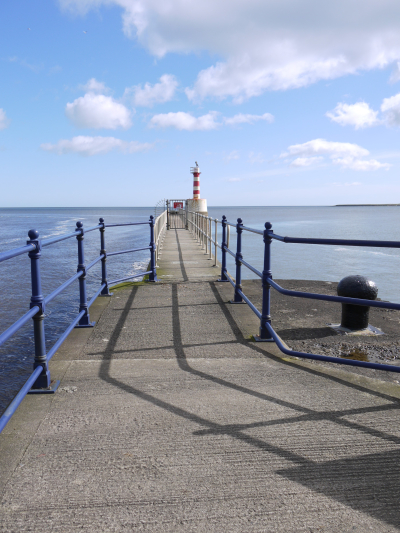 ...... so that I could take a photo of the lighthouse through the gate.  When Malcolm joined me, I said wasn't I brave, walking out there on my own, as I really don't like being over water.  He said, why would you worry, it's solid concrete under you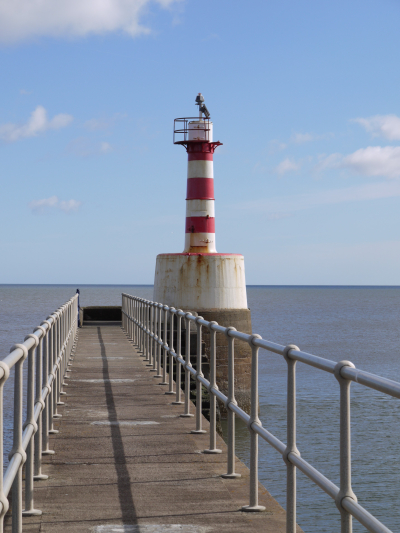 oh no it wasn't, as I saw when we walked on!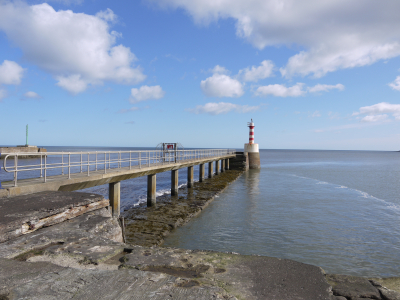 having read the information board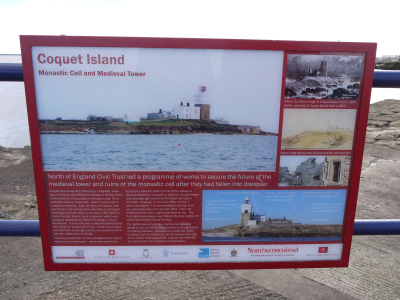 of course I then had to take my own photo of the island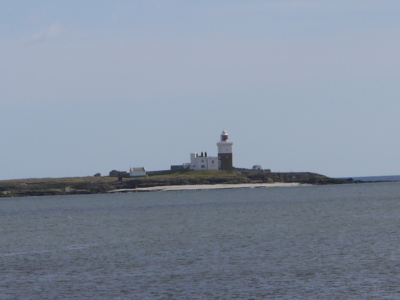 I have lots more photos to share with you, but I will keep them for Wednesday.  So do come back to see my new best friend - although those of you who have been  following me on Instagram (@annetaydon) have already had a sneak peek!  To finish, a bright clump of daffodils in the verge in front of the house