This month as part of our 6&6 challenge, we have been working on one of our nominated UFOs.  I chose my Grandmother's Flower Garden, which I started way back in the mid-90s.  This is how it looked at the start of the month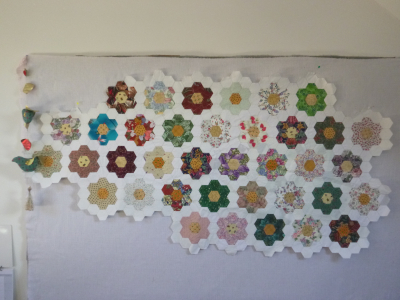 I pinned some more flowers on the design wall, to give me some encouragement to get on with it!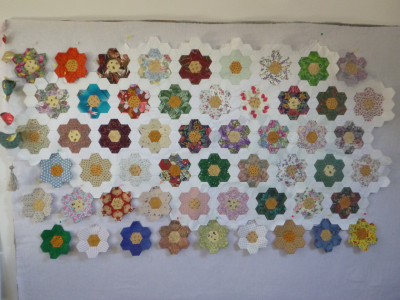 I still have the original white fabric for the "path", the selection of yellow fabrics for the centres of the flowers, and a few more flowers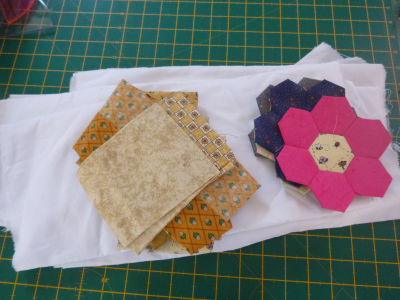 as my scrap basket is overflowing, I have plenty of choice for making more flowers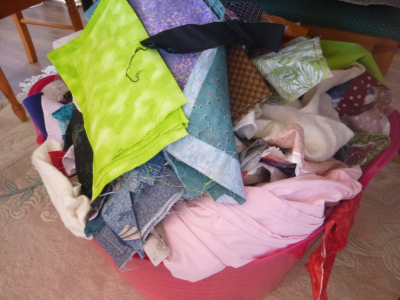 a few more flowers stitched in place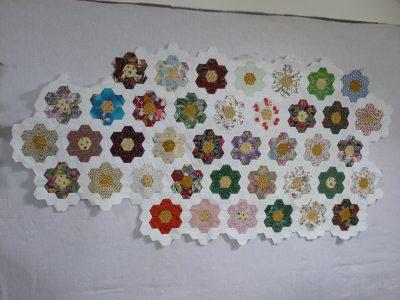 yesterday it snowed and snowed, and I spent the day in The Attic.  I got out my two tins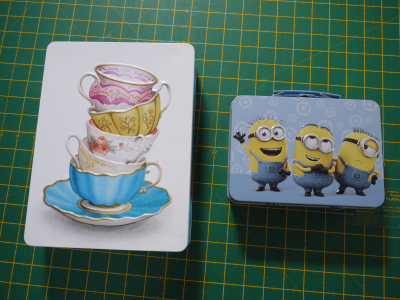 which contain lots of bits for the project - as you can see I have stitched quite a few more flowers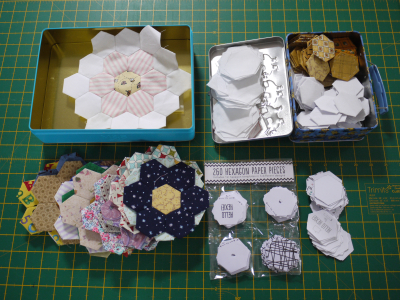 when I first started, like most people I used pages from magazines for my papers, drawing round a card template then cutting them out - a long and boring job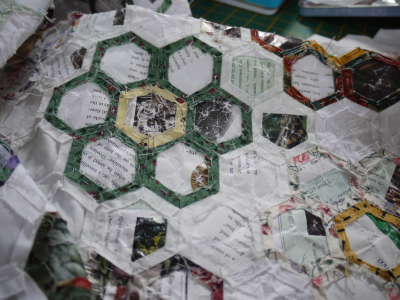 these days I have a pile of papers, which were free gifts with various magazines, which saves a lot of work!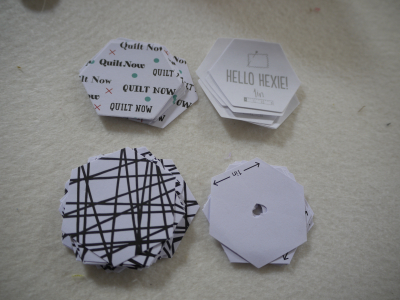 there is always a debate about whether you should leave your papers in until you have completed the project, or take them out as you go.  It was getting difficult to add more flowers because of the papers, so I decided to take them out.  Sewing is going more quickly now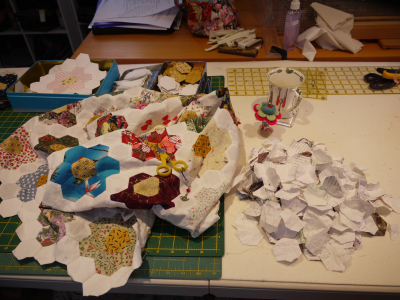 it has been snowing again today, so I have been stitching all morning - progress is slow but steady!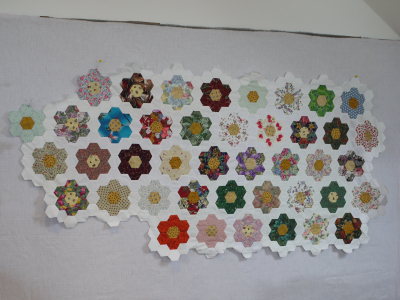 this is the view out of the window, as seen from where I was sitting sewing!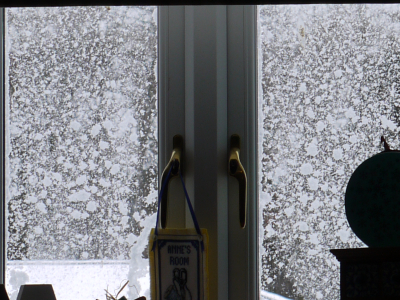 Well, that's my report for this month!  To see what Meredithe and the others have achieved, pop over to Meredithe's blog, and after reading her report (a short one because of family concerns) scroll down and click on the Linky thing.  It's not too late to join in - here is a reminder of how to do it
When linking to your blog for 6and6in2018
:: Please link directly to your post on your 6and6in2018 not to your home page
:: Please link back to Meredithe's post somewhere in your post
:: Visit other linkers to see what they're going to be working on for 2018
:: The link will be open for a week
ps - if you like photos of snow, come back on Friday for lots more (and there may be an alpaca or two)!!