There was blue sky this morning, and the sun was shining in the windows, making it seem as if spring is on its way.  In the kitchen, the sun was shining on the Christmas cactus, which has just finished flowering, and the kalanchoe, which has been flowering for weeks
the jug of daffodils has been brightening the kitchen all week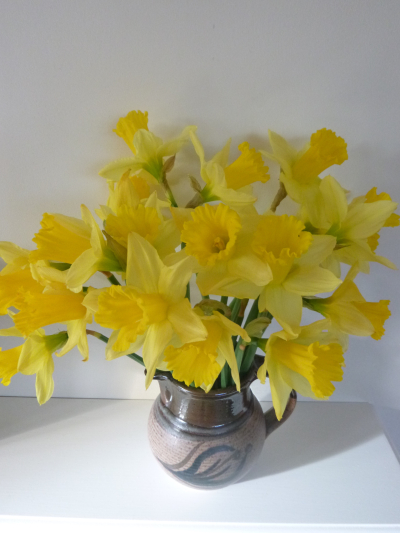 but through in the lounge, the poinsettia is looking rather sad!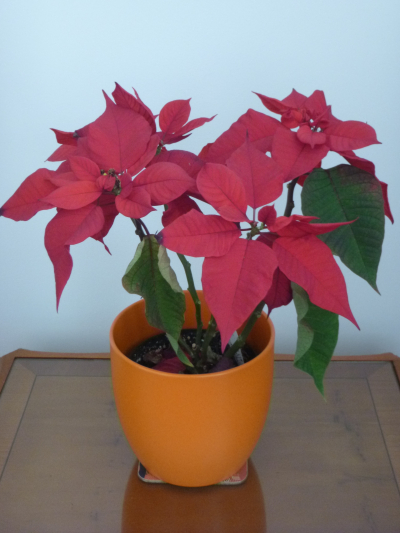 on the kitchen windowsill, the basil and coriander are growing faster than we can use them!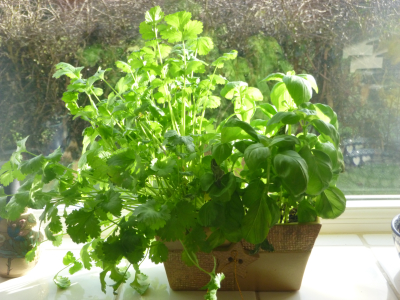 we went up to Alnwick this morning, where the monthly Farmers' Market was on.  There weren't many stalls there today, but as always the jolly chap selling sausages had some very tasty samples for us to try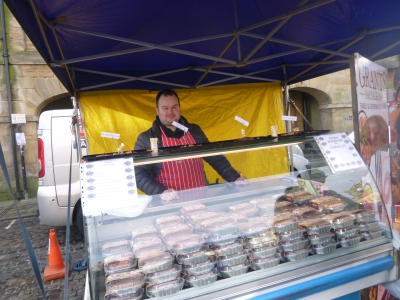 who knew that there were so many flavours of sausages!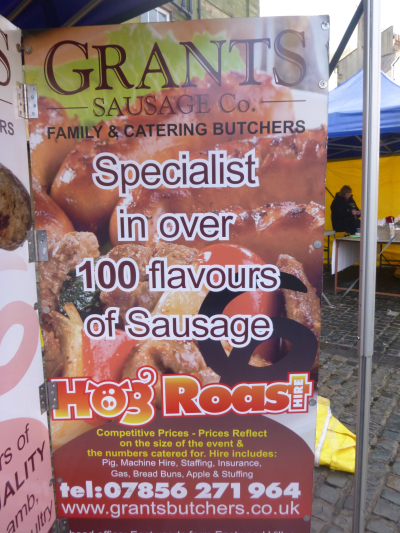 we came home with three packets (you get a deal for buying three) ........ but they aren't for us.  They are for Malcolm's sister Jennifer, as her two sons are visiting her soon, and they have been know to tuck into a sausage or two!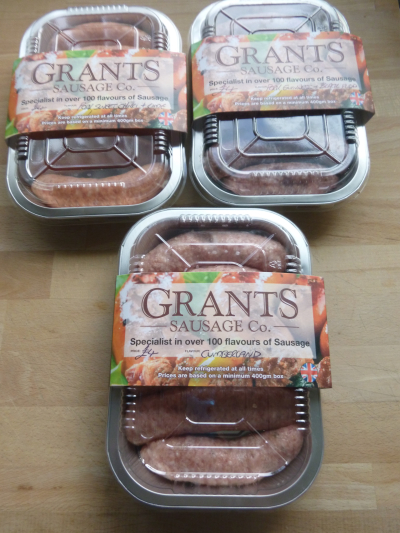 this afternoon, I was able to pop out to the Attic for a play.  I set up the super quilter with a small sample that I made years ago, to have some more practice.  This time I decided to use my big machine.  For my first attempts, I thought it would be easier to use my small machine, but the advantage of using this one is that I don't need to use the foot pedal.  I just have to push the start button and the machine runs at the speed I have set it at.  Malcolm is hoping to fit bigger handles, to make it easier to use the machine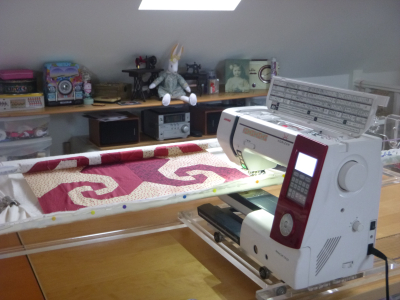 getting better, but it is hard to stitch smooth curves
of course when we were in Alnwick, we went for a cuppa, choosing The Olive Branch, as we know they have good sconnage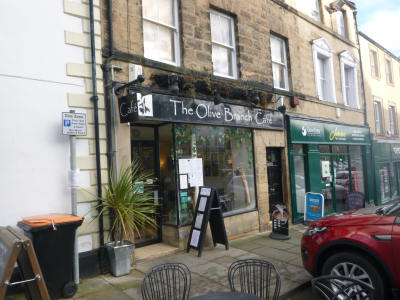 we were naughty, and had one of our famous two-scone lunches!  This is an excellent cheese scone, served with some cream cheese and mango chutney.  That may sound a slightly odd combination, but it was very tasty
a traditional fruit scone with butter and jam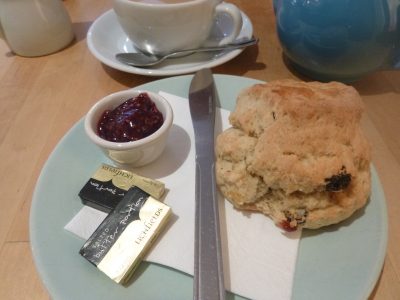 we weren't the only ones enjoying a tasty treat ....... this starling was tucking into fat balls in the garden this morning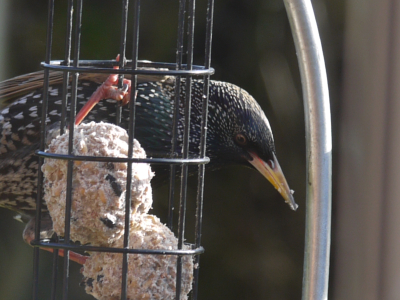 we have a very special occasion this weekend ......... do come back on Monday for lots of photos!  I hope you have a great weekend, love Anne