On Saturday morning, Malcolm's sister Jennifer arrived at the house, parked her car in the drive, then the three of us set off north.  Once over the Border, we stopped at The Flat Cat Gallery in Lauder for some lunch (if you are wondering about the name, a flat cat is a kind of rug).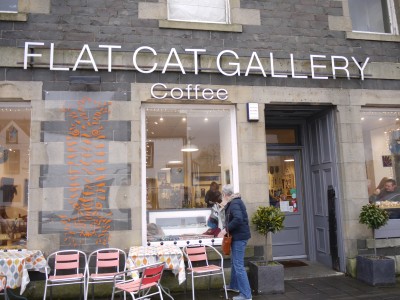 I had a tuna mayo baguette (I gave Malcolm the olives, as I don't like them)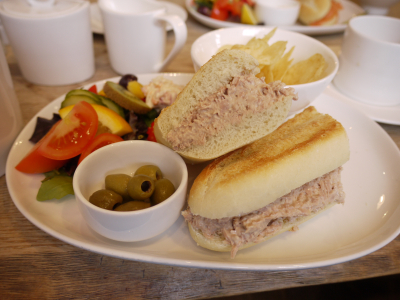 Malcolm had roast beef
and I haven't quite got Jennifer trained, as she had moved her smoked salmon baguette before I could take the photo!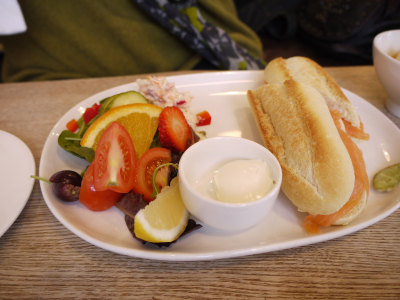 after a further drive, we arrived at our destination Glenbervie House Hotel (sorry about the quality of the photo, but I found it on the internet - the weather was horrid, and it was a quick dash from the car indoors without stopping for photos)
inside the hotel, we found this lovely function room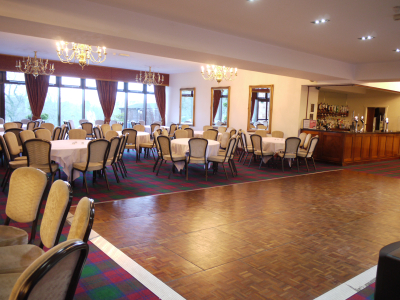 and when we came downstairs after donning our finery, we found these two handsome men in their kilts  ........ yes, we were there for Stuart and Alison's wedding reception!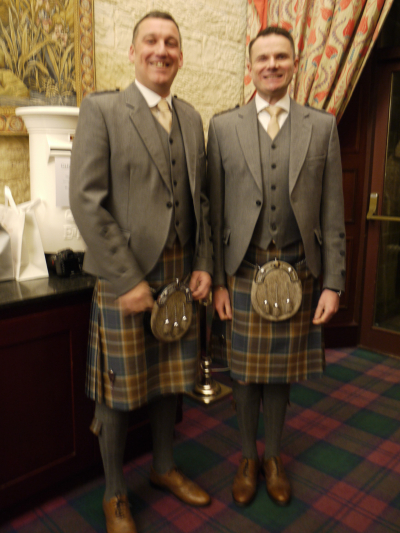 the happy couple, waiting to make their grand entrance
the evening got underway with the traditional cutting of the cake, which was done with a grand flourish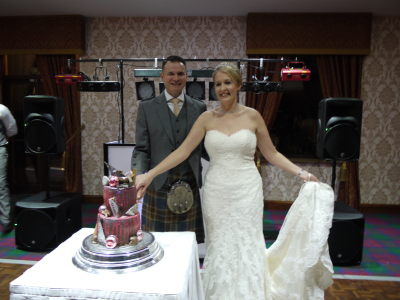 a decidedly untraditional cake - but if you are Scottish, you will have grown up eating Tunnock's teacakes, caramel wafers and snowballs!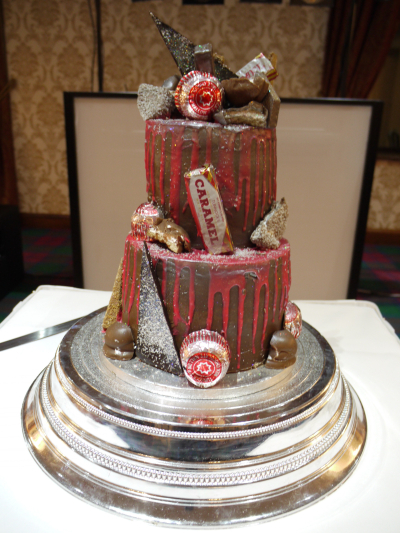 but what is this ...... a second cake?!  One of Alison's colleagues made this magnificent creation for them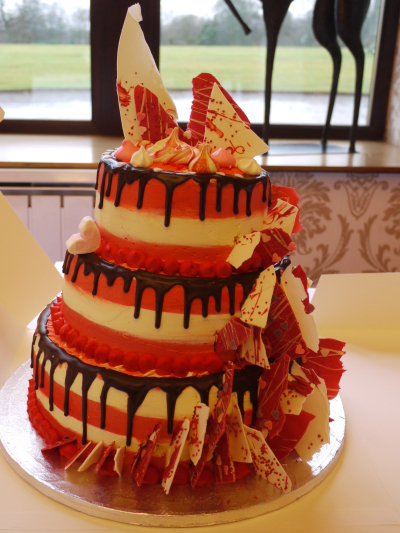 Stuart was somewhat nervous making his speech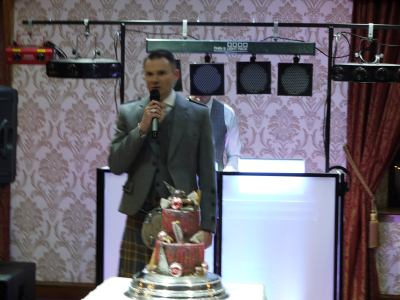 then it was time for the First Dance
Malcolm really doesn't like having his photo taken, so he looks a bit serious (and he looks just like his Dad!!)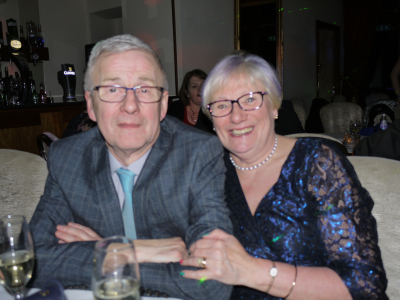 brotherly, and sisterly, love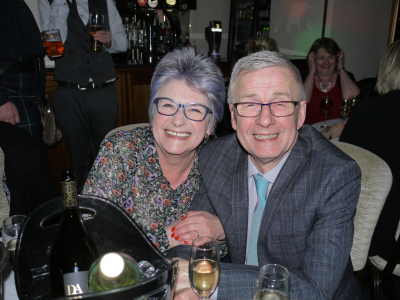 the handsome groom and his very proud Mum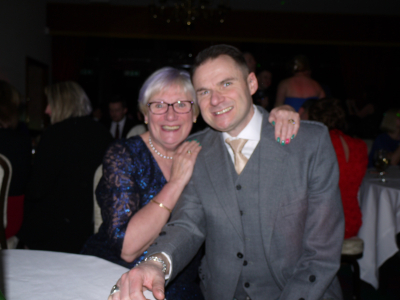 the beautiful bride and her very proud mother-in-law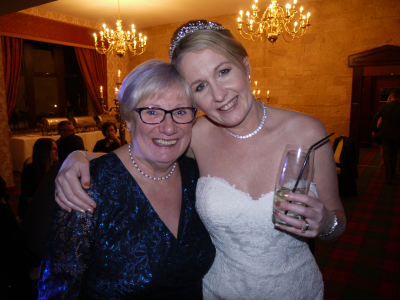 knowing that you like a handsome man in a kilt, I asked this chap to pose for you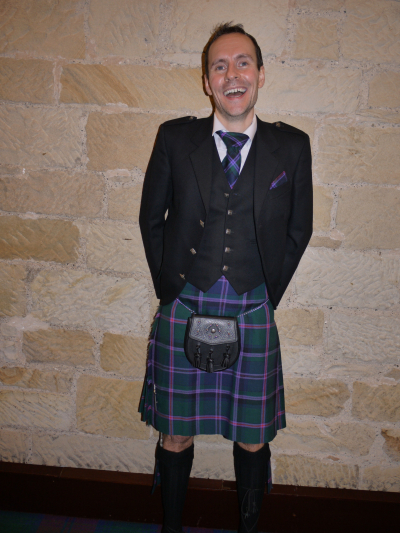 he then tried to steal the bride!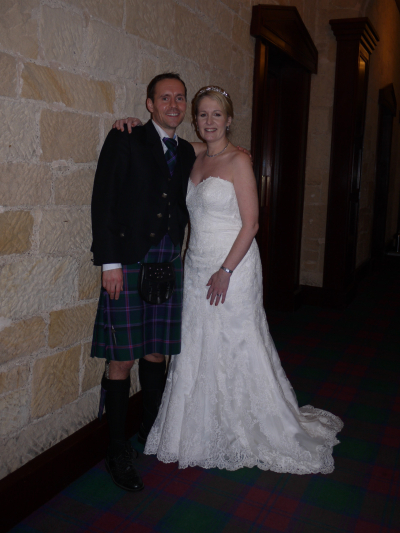 a small selection of the delicious buffet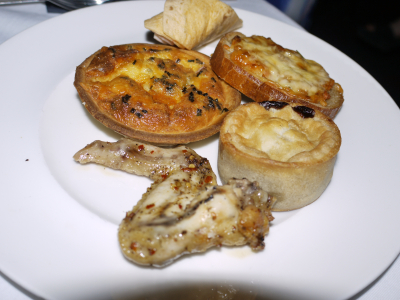 a weary Malcolm, as we headed up to bed at the end of a fabulous evening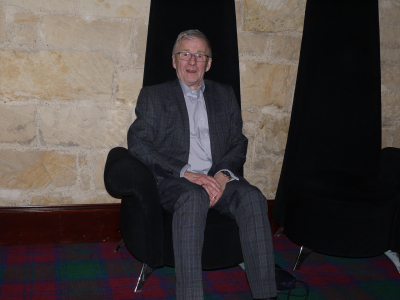 we met up with Stuart and Alison, the best man Fraser and bridesmaid Lynsey, and their friends Paul and Caroline for breakfast.  Jennifer was very ladylike and had eggs benedict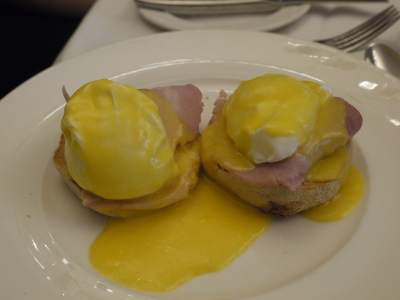 while the rest of us tucked into a full Scottish breakfast - this is mine with scrambled eggs.  The others had poached or fried eggs.  Hiding behind the potato scones is a slice of black pudding topped with haggis - what a gourmet breakfast.  And just the thing for a certain groom and best man who may have slight hangovers!!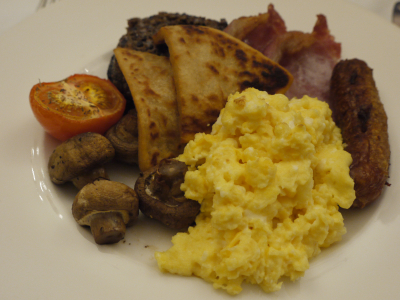 let's finish by embarrassing the happy couple ........ first Stuart, not just dancing, but also singing!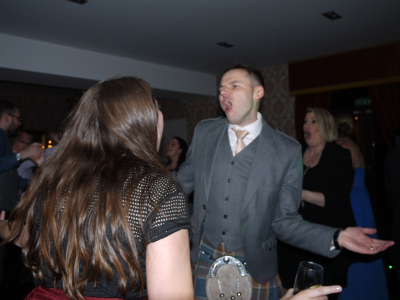 and Alison dancing with Stuart's stepsister Claire!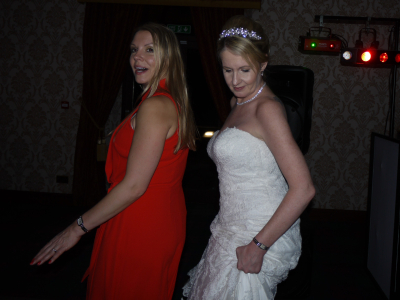 I'll be back on Wednesday with my first report for the 6&6 Challenge.