I had bought a bottle of pomegranate juice to use in cooking a lamb dish, and when the bottle was empty, I thought it would make a good snowman.  So I raided the store cupboard for some salt to fill the bottle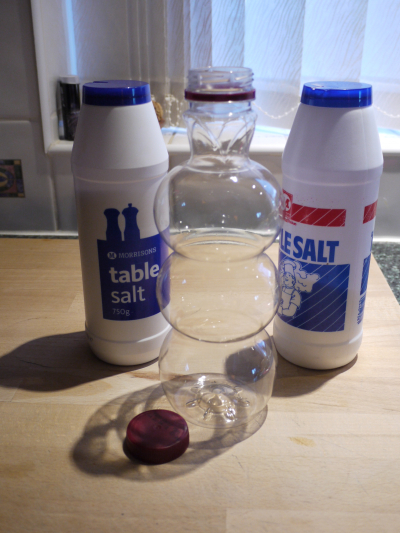 definitely looking like a snowman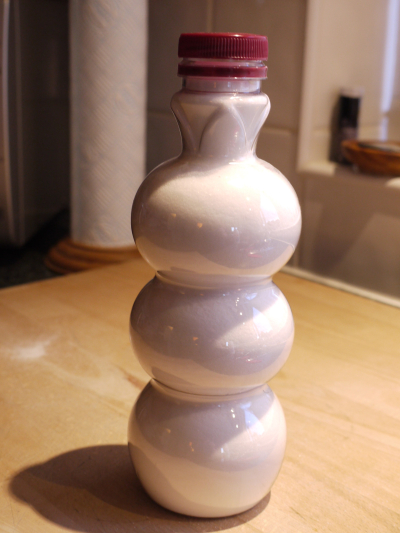 I used a large polystyrene ball for his head,  glued on buttons and pompoms, then found an oddment of wire-edged ribbon for his scarf.  The bottle top made a good hat
when Malcolm saw him he went off and cut two twigs for his arms - a quick, easy and fun make!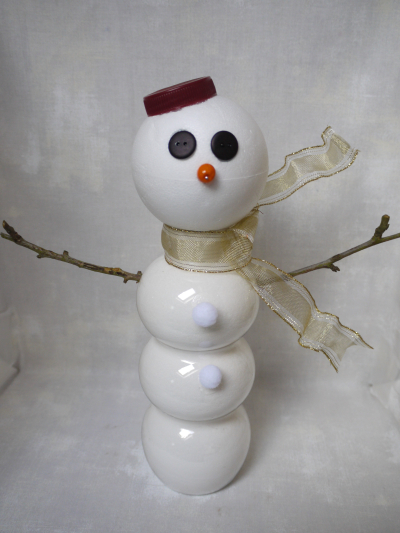 we came up to Berwick yesterday, and after lunch we walked over to town, pausing to watch this little redshank poking about at the river's edge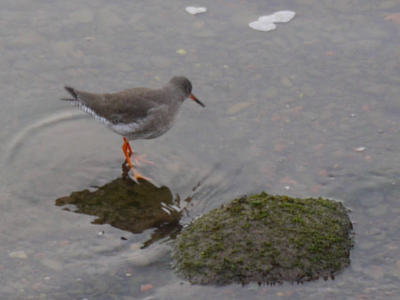 and this swan which had found something tasty at the base of a wall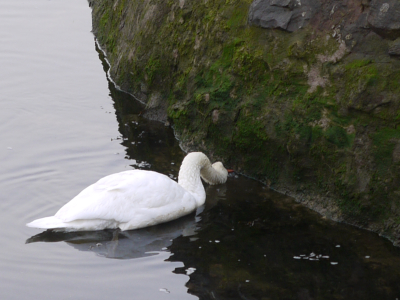 we were surprised to see ice floating down the river
this lump was just about big enough to support a polar bear!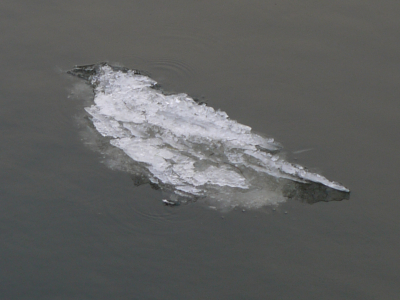 this little wagtail wasn't bothered by all the pedestrians walking past, although he wouldn't turn round and face the camera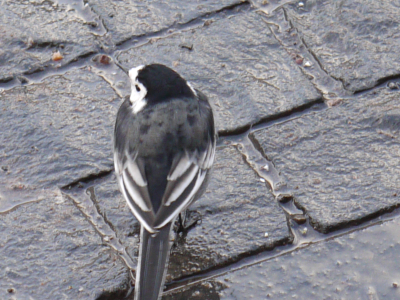 then just when I got him in focus again, he hopped off!
we walked over to town in the early evening for some pub grub, and on the way back I took some photos of the Christmas lights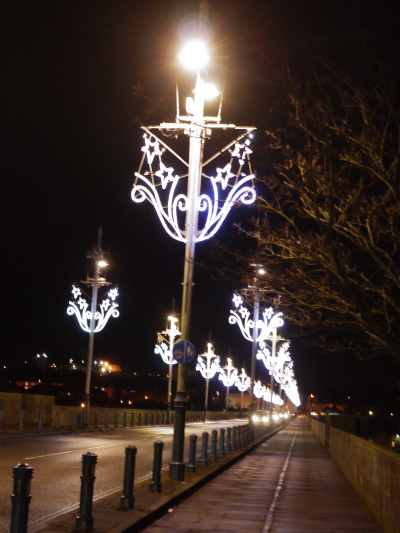 as I had the big camera with me, the results are a bit better than my previous efforts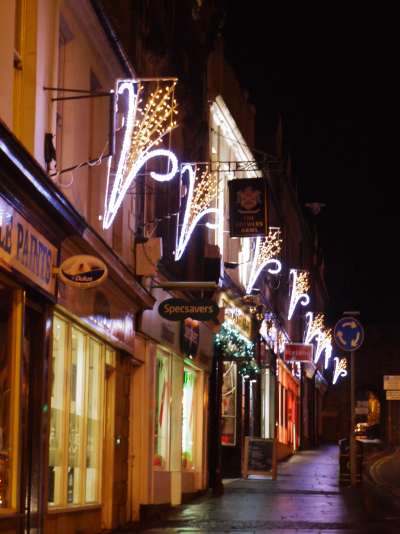 the golden blur on top of the bridge is a train - the long exposure has created a strange effect
for this one I balanced the camera on the bridge parapet,  so that there isn't so much camera shake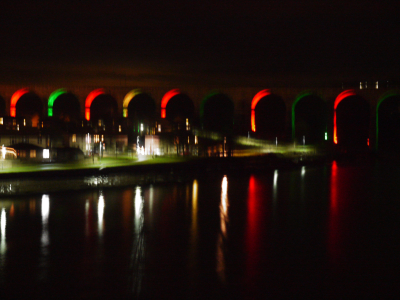 this morning we popped along to the local garden centre for a cuppa, and were delighted to find that the donkeys were visiting again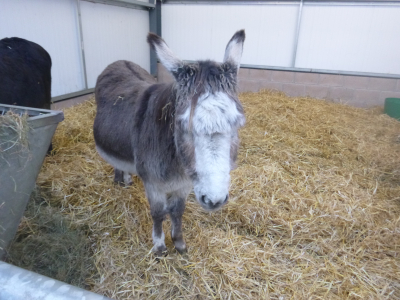 the dark one at the back wouldn't look up from tucking into a tasty meal of hay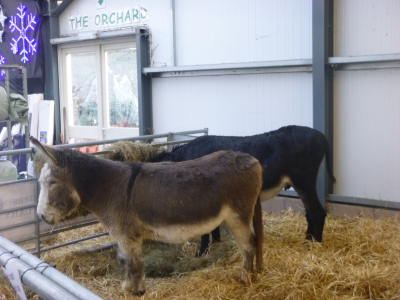 you may remember that my Christmas cactus recently had to go to the compost heap, so I was pleased to find this glittery replacement, in a decorative metal pot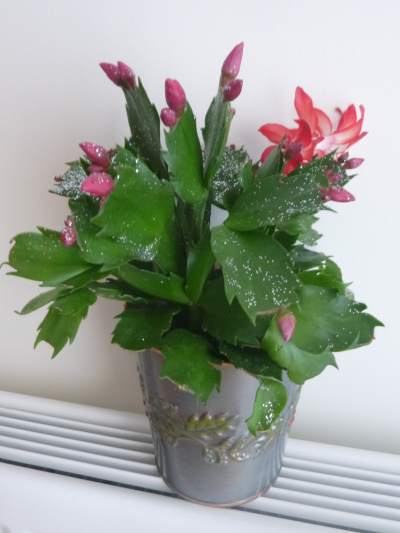 I have two wonderful scones to share with you today - we had this one yesterday when we stopped for a cuppa on our way up to Berwick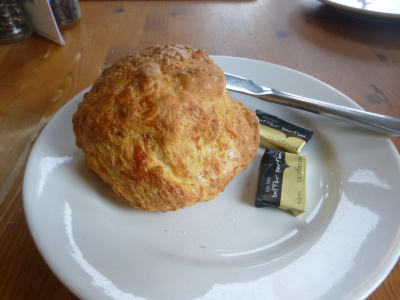 and we had this one in the garden centre this morning.  They were both delicious, both made with a good, strong, sharp cheese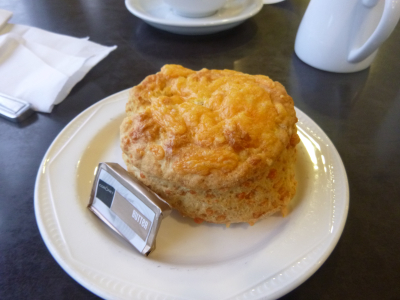 I am going to take a short break, but I will be back on Friday the 29th, with my last report of the 17 UFOs challenge.  So, to finish .......Malcolm took all the magnetic  Scrabble letters off the cooker splashback this afternoon when he was doing a bit of "Christmas cleaning", so when I helped put them back .........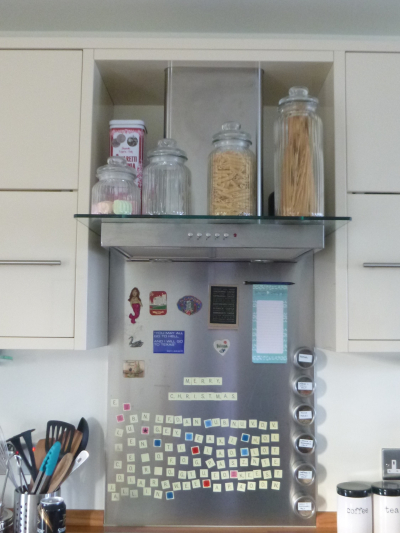 I assembled a message for you!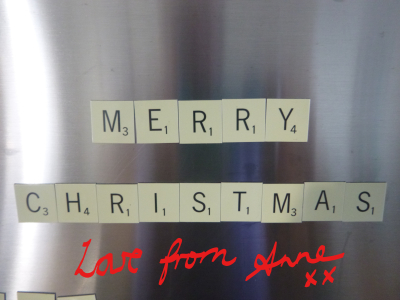 I hope you all have a wonderful Christmas, and that Santa is good to you (I have to report there isn't yet an alpaca shaped parcel under the tree!!).