Although we didn't have any snow over the weekend, it was decidedly chilly ........ just the weather to stay indoors and be busy.  I finished the baby quilt - it was a reasonably quick and easy make, as it is simply a printed panel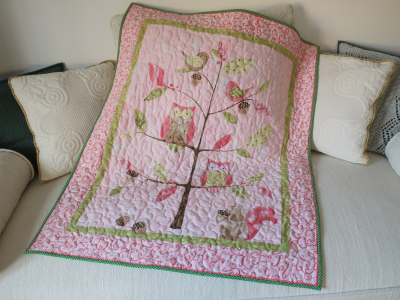 quilted with my favourite big lazy loopy meander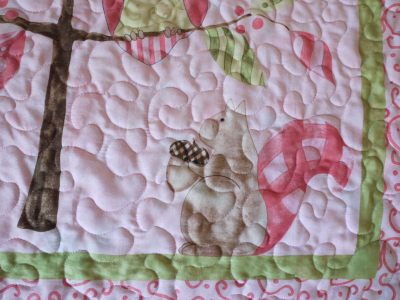 and backed with a soft and cuddly pink fleece, with unicorns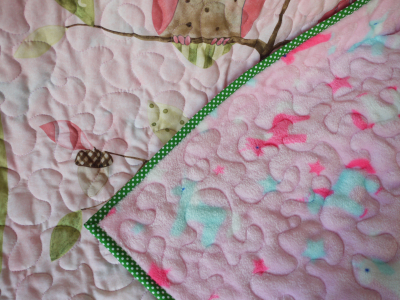 yesterday morning we headed over to Amble for a (chilly) walk.  If you need evidence of how cold it was, this is ice in the harbour!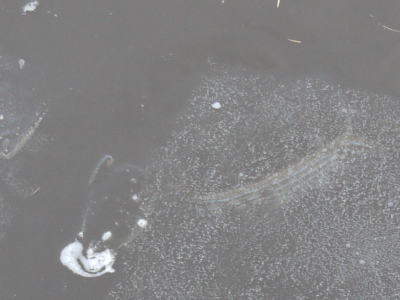 this eider duck was swimming at a great rate of knots ........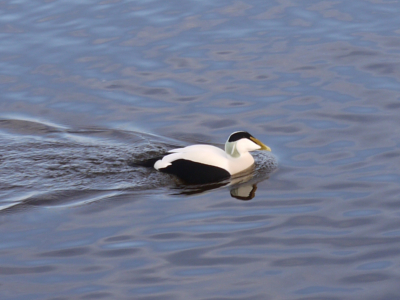 ...... to catch up with its friends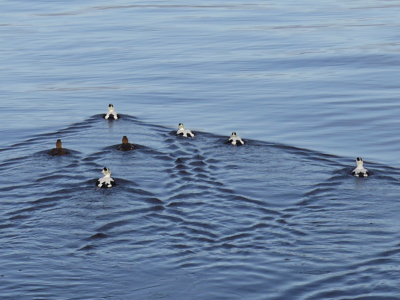 there was a great swarm of gulls round this boat, but as they were in constant motion they are just a blur in the photo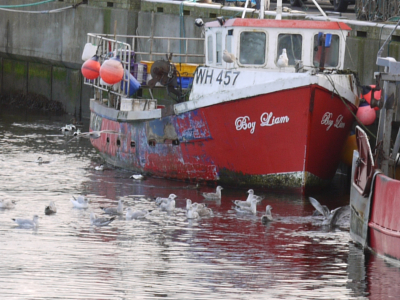 whereas this one posed beautifully for a photo!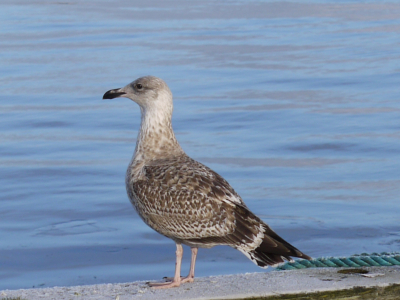 this fishing boat looked all shiny and new at the front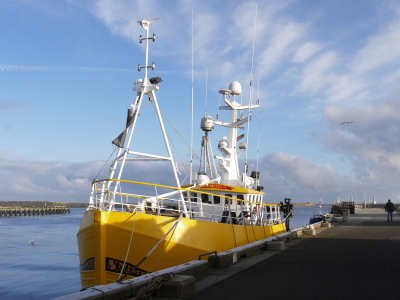 but somewhat more rough and ready at the working end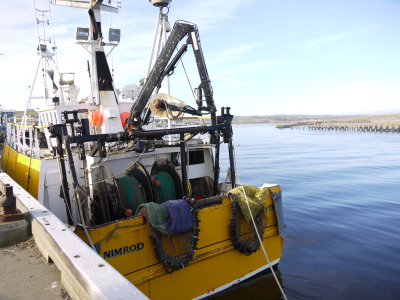 Malcolm occasionally talks about buying a boat .....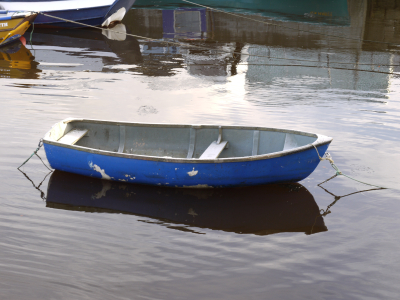 ....... his budget might just about run to one of these two!
of course we went for a cuppa (we needed to thaw out!)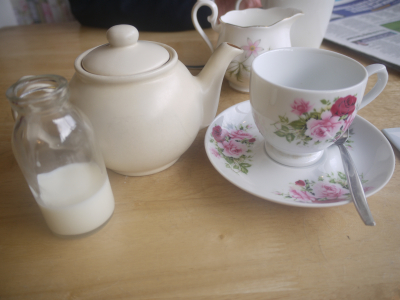 it's a while since we had one of our famous two-scone lunches .... so we indulged in a delicious fruit scone with jam and cream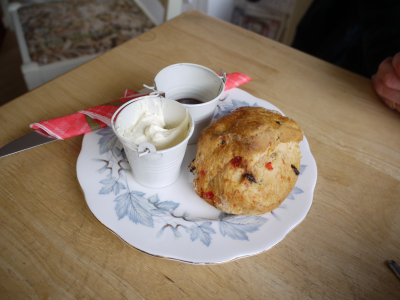 and a tasty cheese scone, which had been heated on the grill - and as we have half each, we don't feel too naughty!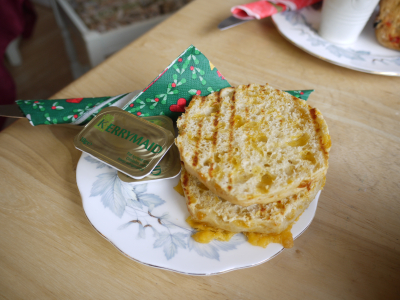 back home, I retired to my Attic to get on with some Christmas projects.  You can't see the sewing yet, as it one of my 17 UFOs, but I can show you my little plaster cherubs, which were looking a bit sad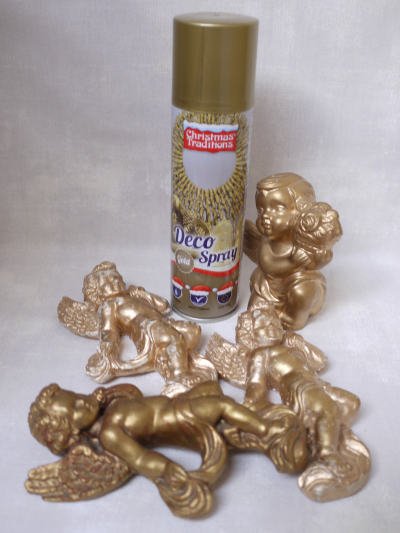 I popped them into a cardboard box to spray them - they look a funny colour here, but they did dry to a deep gold (OK, I admit I forgot to take a photo of them when they had dried)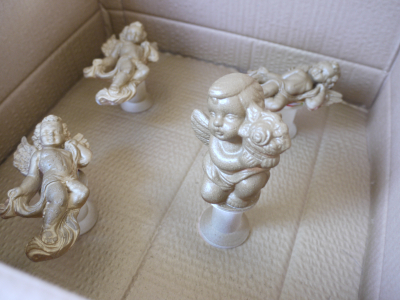 next up was a polystyrene wreath and some soft brushed cotton fabrics from my stash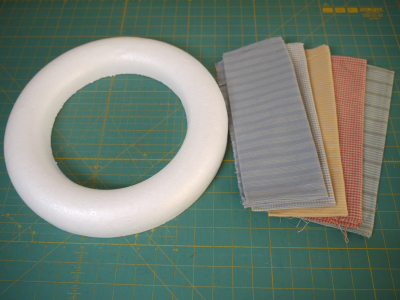 I ripped the fabric into strips, to give a rustic look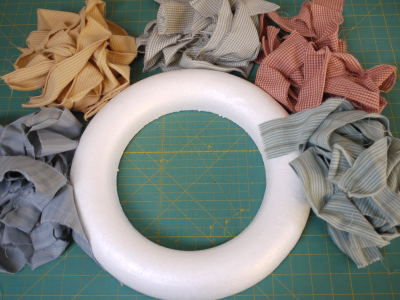 and tied them round the wreath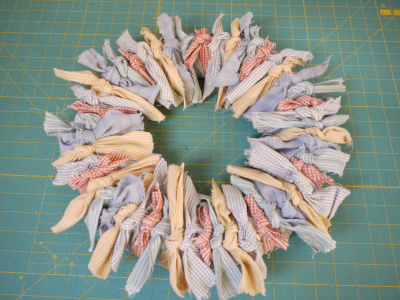 I found these cinnamon sticks in my stash of decorating bits and bobs
and put pins through the raffia binding, and then pushed them into the polystyrene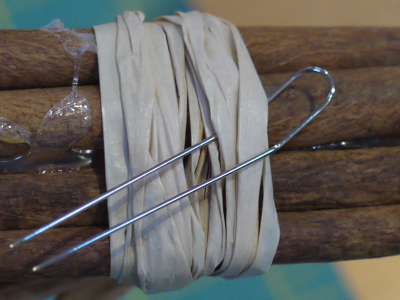 so far, so good ........
........ but even better with some little lights added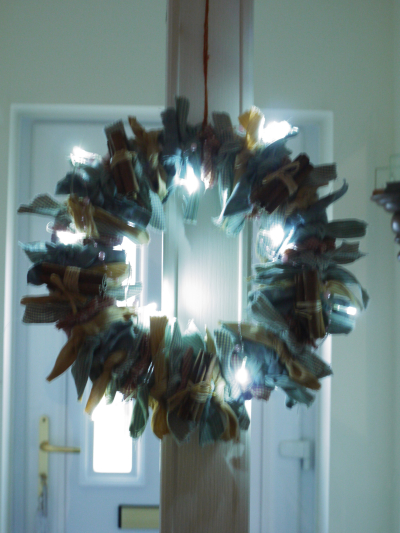 I saw this idea on Pinterest, but I didn't pin it, and I can't find it again to credit the original creator.  It was simple to create - the original on Pinterest was on a mirrored plate, but as I don't have one of those I used a wooden platter.  Take three different-sized wine glasses and fill them with little baubles.  Turn them upside down and place on your base, and stand a candle on top of each glass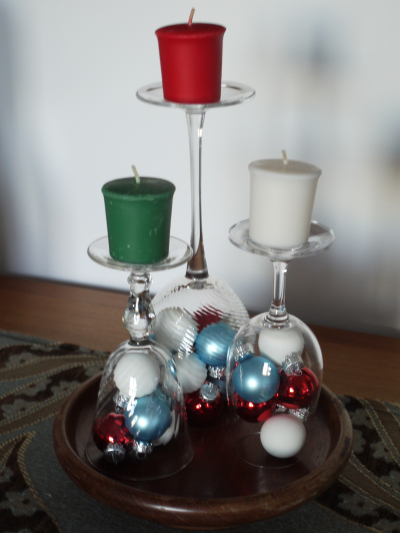 and to finish, the big reveal of the Christmas tree!  I took this photo this afternoon ......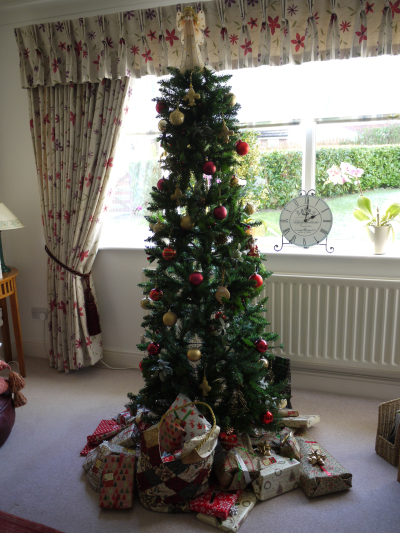 ....... and this one this morning before it was quite light