Malcolm went off to the flat yesterday, leaving me in peace to decorate the house.  Of course, this is our first Christmas here, so I had to decide where all the decorations would go.  I took down the quilts that hang round the top of the stairs ........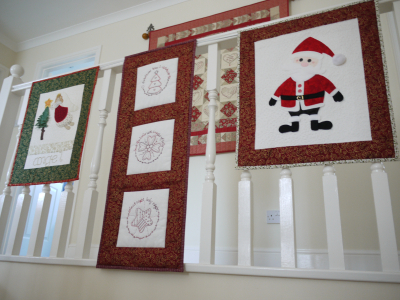 ........ and replaced them with some of the Christmas wallhangings which I have made over the years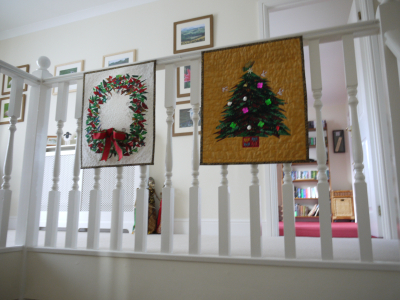 it's over twenty years since I made the Christmas tree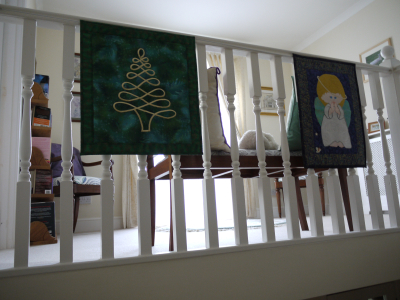 of course I have to have an owl or two - this one is hanging in the kitchen
I replaced the chickens which usually sit on top of the kitchen radiator - I took this photo this morning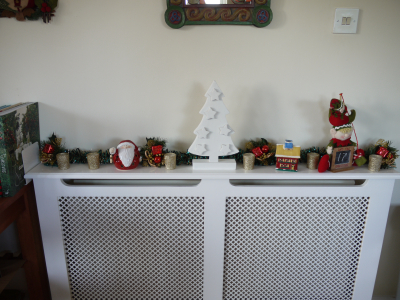 and this one at teatime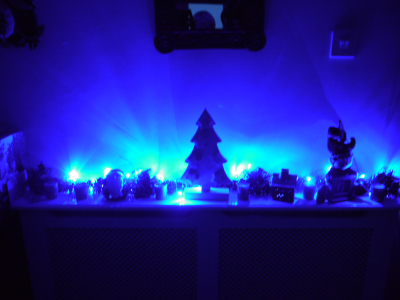 angels to watch over us
the windowsill in the lounge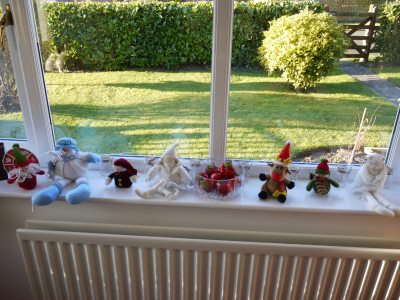 after the delicious smells in the kitchen when I baked the cake, I was tempted to bake something every day ....... but then I would eat all the goodies and have to spend even more time on the implements of torture to work off the calories!  So instead I bought this wonderful candle, which fills the kitchen with delicious smells.  If you pop in for a visit, please don't try to eat the biscuits ...... they are actually decorations!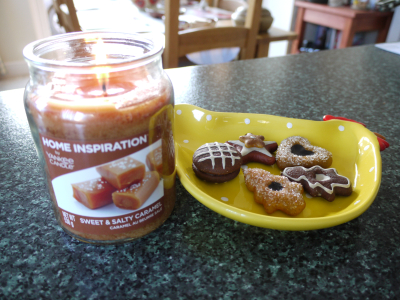 I'll be back on Monday with the final reveal of our decorations.  I hope to spend some time in the Attic over the weekend, finishing a baby quilt - another one of Stuart's friends has become a Dad!  The forecast is decidedly horrid, although hopefully we won't get any snow.  I hope you have a good weekend, love Anne