First, dear peeps, I just want to thank you all so much for your thoughts and prayers for the family following the death of Malcolm's brother-in-law.
But now we move on to something wonderful!  I have been keeping a very big secret from you for the last six weeks .......... having got engaged in February, Stuart and Alison suddenly got themselves organised, and on Saturday they got married!!  Here is the handsome groom (I may be slightly biased!) on the Royal Mile in Edinburgh before the wedding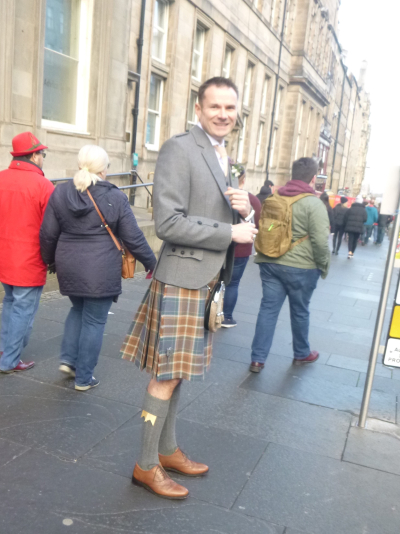 and here he is with his very proud and excited Mum, enjoying a small refreshment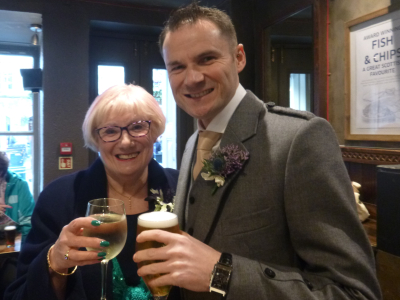 the wedding was in the City Chambers - a somewhat nervous groom and his best man Fraser waiting for the arrival of the bride and her bridesmaid Lynsey (who is Fraser's wife)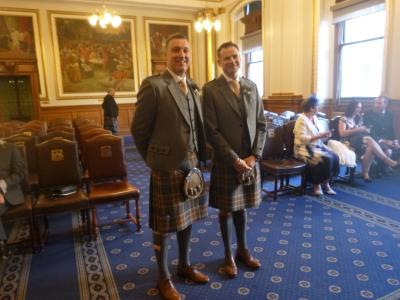 once they were married, the photographer took lots and lots of photos - here we have the happy couple looking slightly pensive as they wait for the next photo tom be taken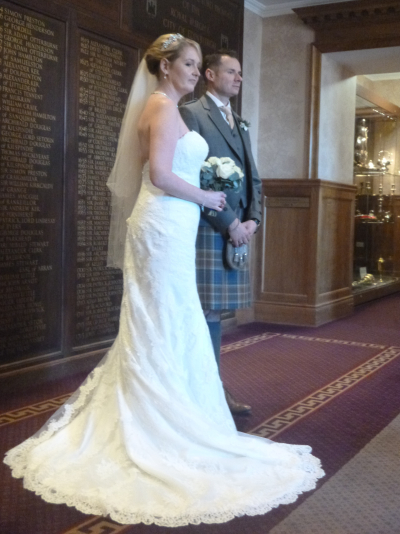 these are family photos -  obviously when we see the official ones we will be looking at the camera!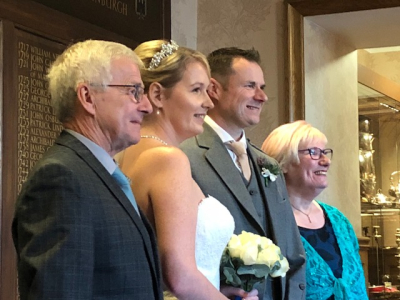 it was a very small wedding, with just immediate family (they are having a big reception in January for other relatives and friends).  Here we have, from left to right, Alison's brother Derek, her Dad Jim, Stuart, Fraser, Stuart's Dad Sandy, Malcolm and Stuart's stepsister's husband Ian
then we have the ladies, again from left to right, Stuart's stepsister Claire, Alison's Mum Linda, Lynsey, Alison, Alison's sister-in-law Emily, Stuart's stepmother Morven, and me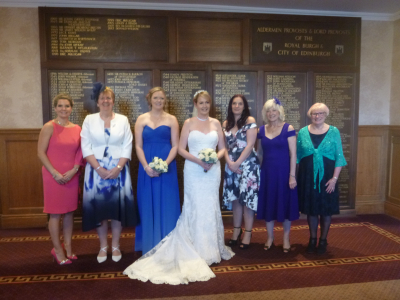 aren't the girls gorgeous!!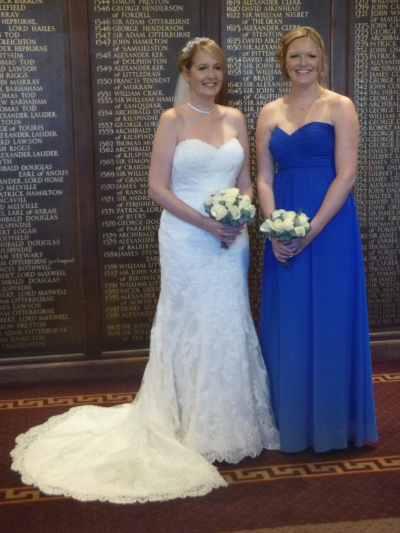 while Stuart and Alison went off with the photographer for more photos, the rest of us had another small refreshment, then walked along Princes Street, with the Castle dominating the skyline
to this fabulous hotel for the reception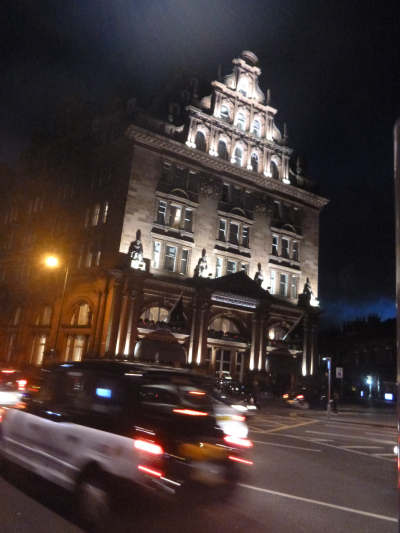 and to finish, another shot of the happy couple!