So, what was happening on the quayside last week?   You probably guessed that they were setting up to film a tv show or a film.  My first guess, which was also Anne's guess (I knew that was what you would think, Anne!) was an episode of Outlander, but a very helpful young man told us that they are filming scenes for a Netflix film, Outlaw King, which about Robert The Bruce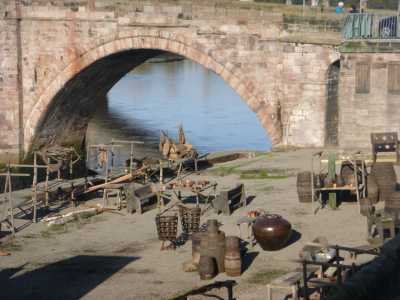 I did remark that I hoped that it would be more accurate than Braveheart!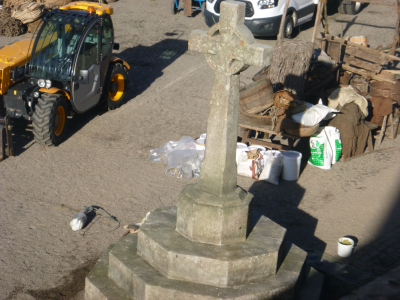 we weren't allowed on to the quay for a closer look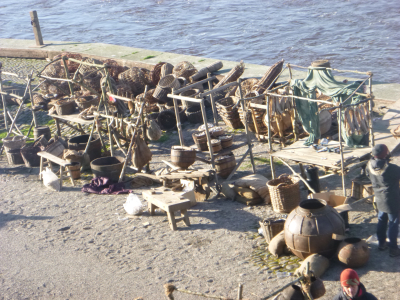 but we were very impressed with what we could see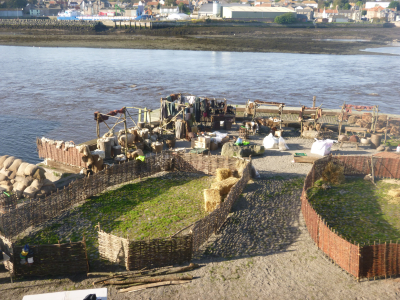 it's just a pity that they weren't going to be filming until today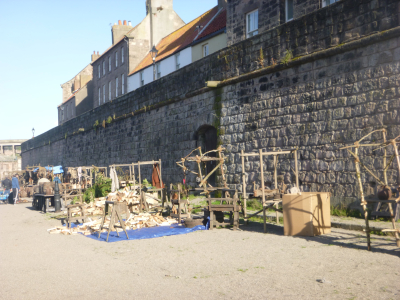 so we didn't get to see any Hollywood stars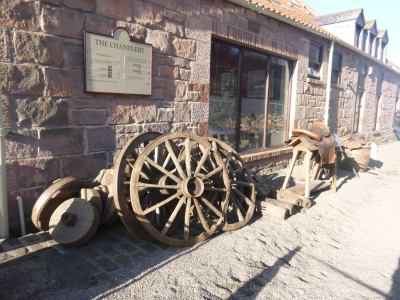 now we are going to travel just a little bit back in time - all the way to last Thursday!  We stopped off at Powburn for a cuppa, on our way up to Kelso (for my regular appointment with my hairdresser)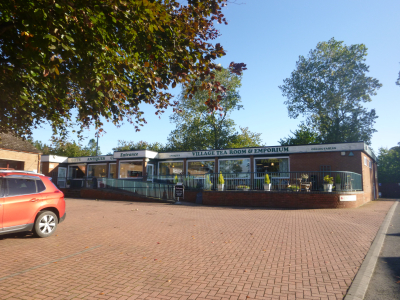 I wanted Malcolm to buy this little ride-on mower for me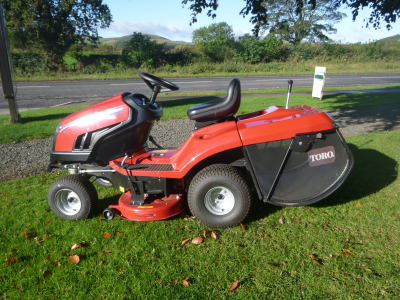 or even better, this John Deere one ...... but he said no!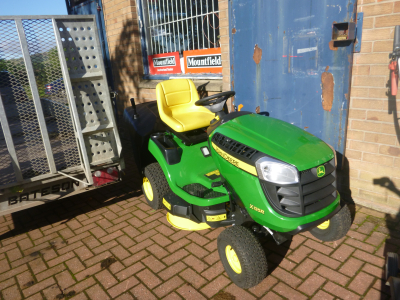 after my blonde gorgeousness had been restored (don't worry, I still have my pink streaks), we went on to the flat.  Later in the evening we had a good view of the Harvest Moon rising from the clouds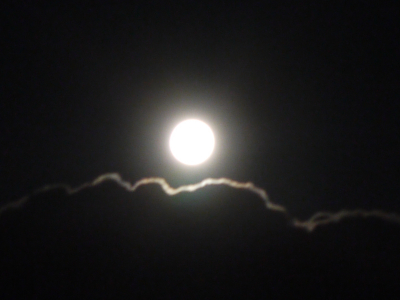 on Friday afternoon, there was a sudden flurry in the dock, as there was a rush to finish unloading this rather large ship, so that it would catch the tide
they use this little machine to scrape the cargo into a corner to unload the last of it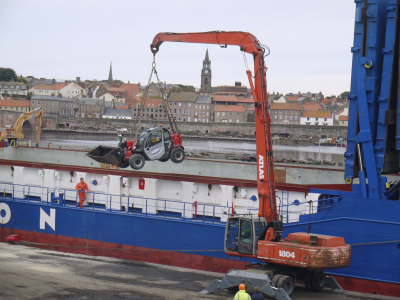 soon the holds were being covered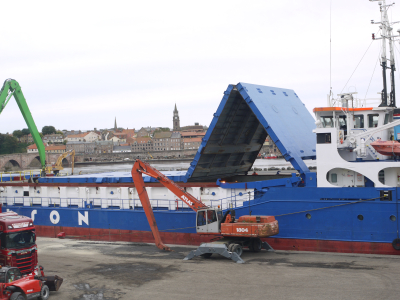 then we held our breaths as the ship turned in the confined space of the dock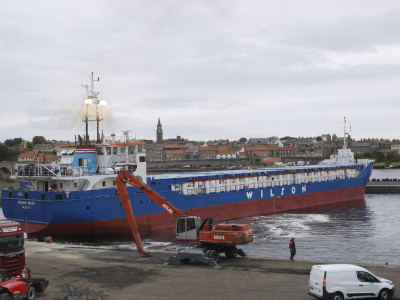 and headed out through the small opening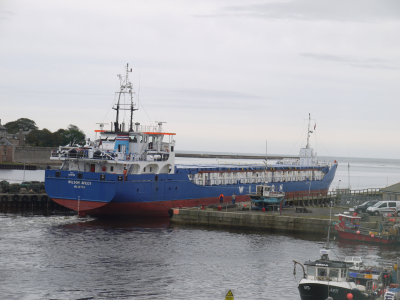 followed by the Pilot Boat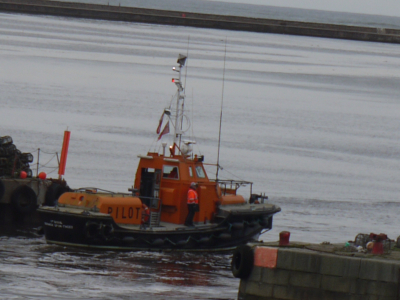 the dogs weren't as interested in the happenings as their owners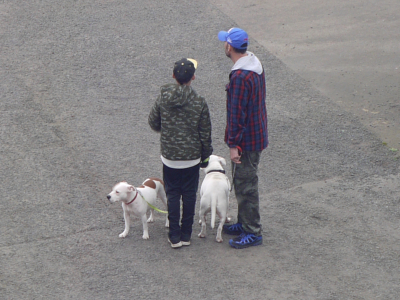 back home on Saturday evening, we had a rather spooky view of the moon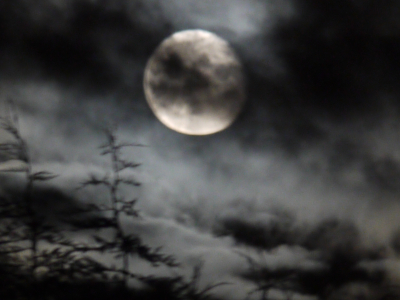 yesterday we popped over to Alnmouth for a walk on the beach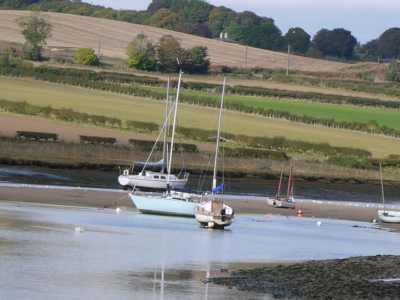 there were lots of dogs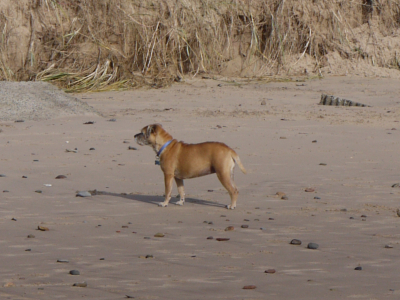 catching balls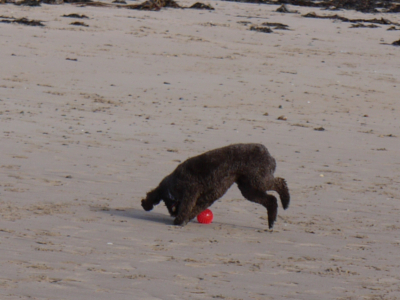 running away with balls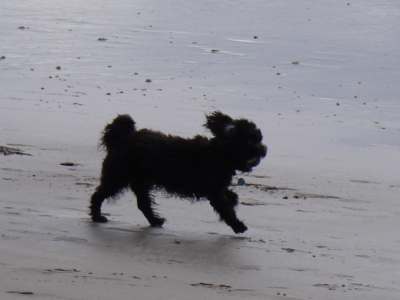 or just sitting looking pretty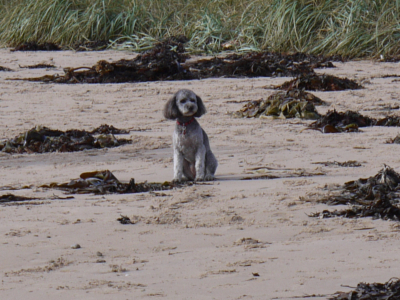 is this a piece of driftwood, or a whale emerging from the sand?!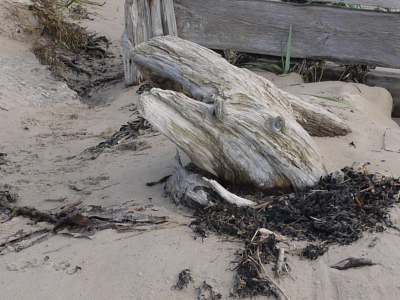 the beach just goes on and on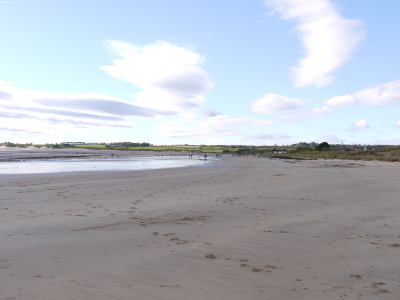 I couldn't resist adding a couple of flying golf balls to go with the sign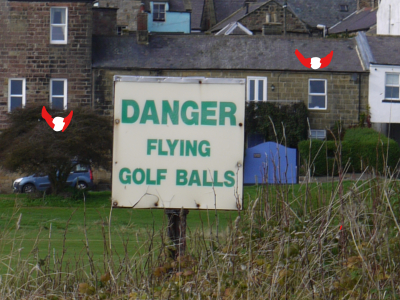 and while we're being silly, how about the October page from my kitchen calendar
they say when you visit somewhere, you should take nothing but photos .......
and leave nothing but footprints ........ so we left footprints from the smart new walking shoes which Stuart and Alison gave us for our birthdays!