As a change to visiting castles, we headed to Scolton Manor.  As we walked from the carpark up to the house, we came upon this amazing carving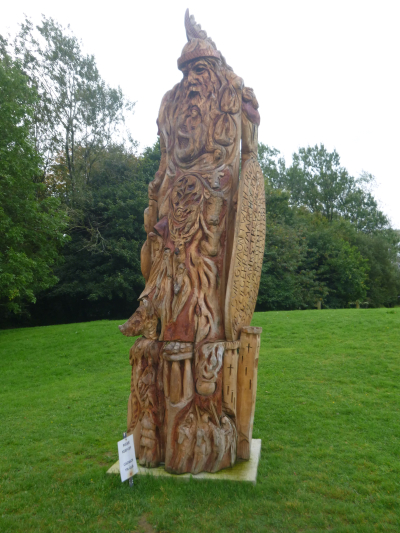 here is a small detail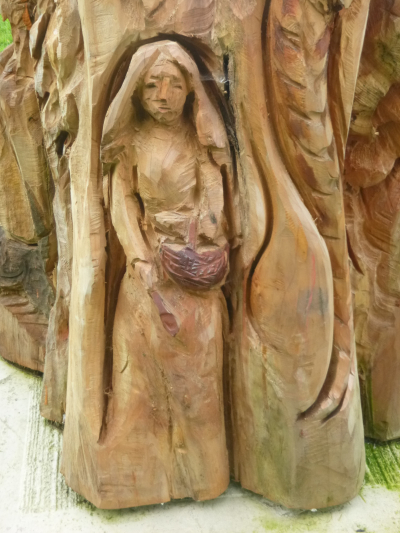 further on, this owl was decidedly more weathered.  I think his talons are slightly out of proportion to his body!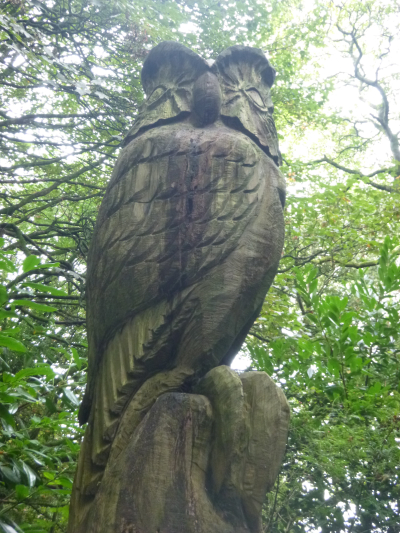 then it was into the garden, which is being restored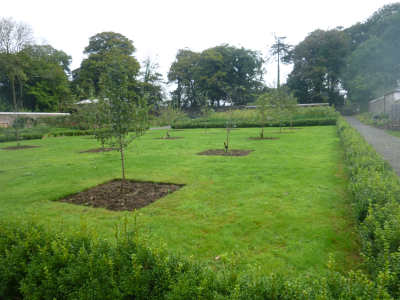 this may look like a greenhouse for very small people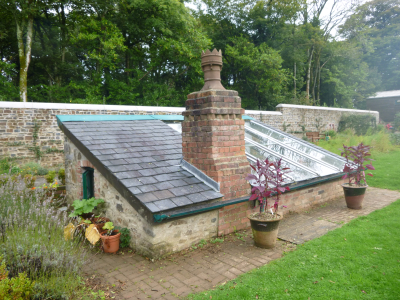 but when you go inside, you find that the floor level is much lower than the garden outside
these old straw bee skeps have been inset into the wall - I would love a feature like this in our garden ...... if only we had some skeps, and an old wall!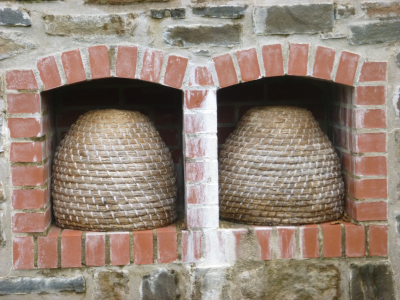 this photo is for Kelly, a lover of old gates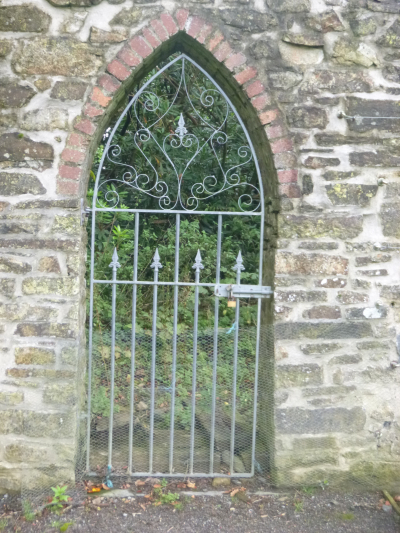 there is a very productive kitchen garden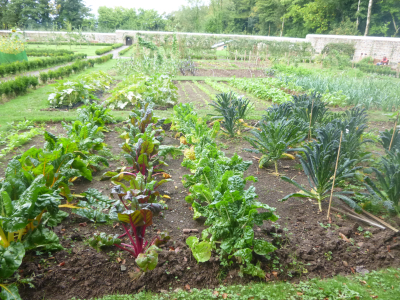 these freshly picked veggies were en route to the gift shop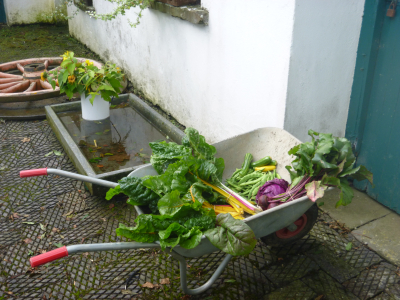 as we continued our meander to the house, we then came across this carving, which depicts the French invaders surrendering to the women of Fishguard
the sign claimed that this is the Holy Grail ....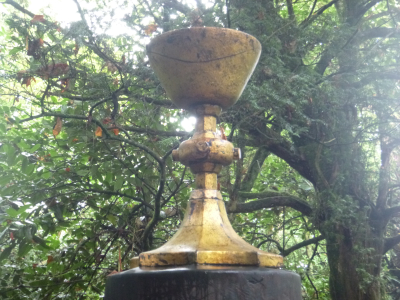 finally, we arrived at the house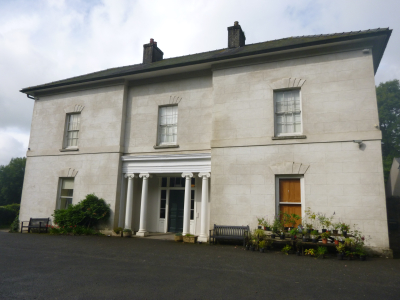 it's always fascinating to see how people lived years ago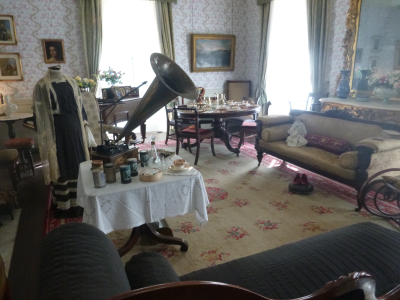 some things don't change - you could find a similar piece of embroidery in progress in our house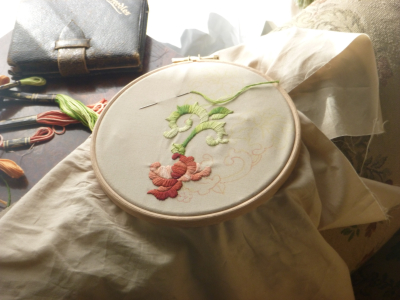 I have no idea what was kept in a Brain Jar!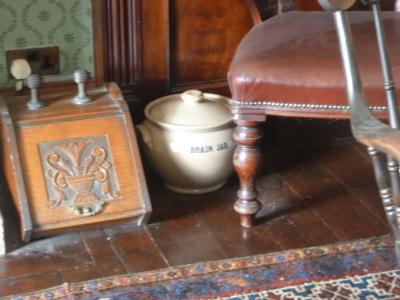 "upstairs" dining was rather grand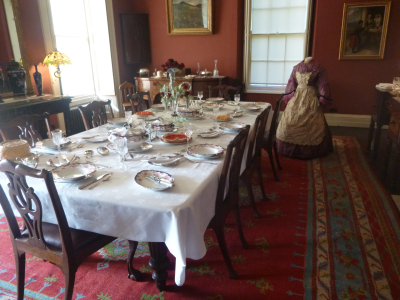 "downstairs" was more informal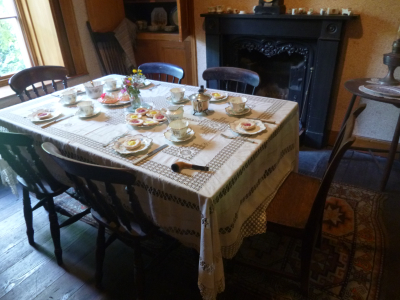 down in the cellar, even posh people have  a room full of junk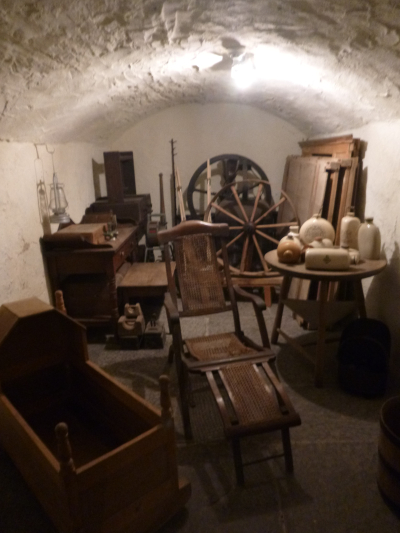 but they also have a room full of wine!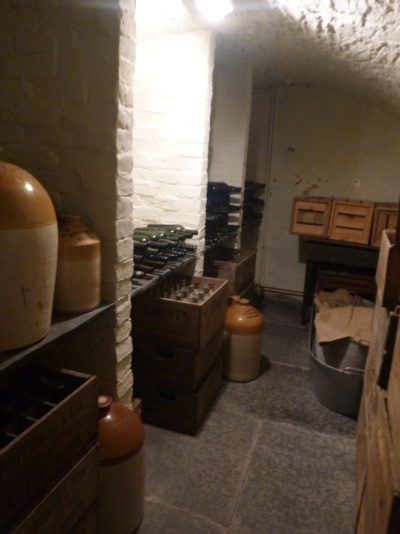 Malcolm wanted to take this clock home!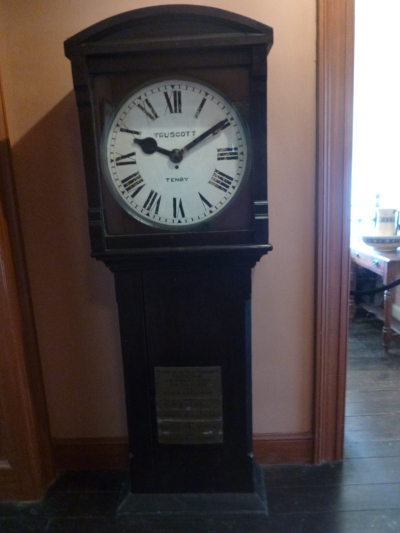 the next stop was the café for lunch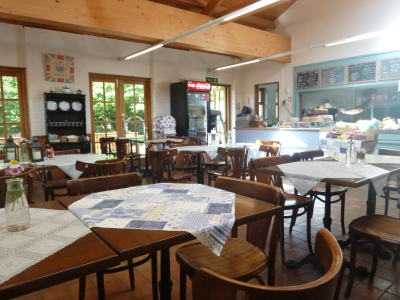 I had a cheese and pickle sandwich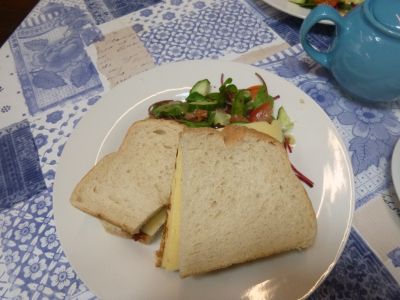 and Malcolm had cheese and tuna.  We had expected dainty sandwiches with perhaps grated cheese - not great thick  slabs of the most delicious cheese ...... it's just as well we were doing so much walking to work off the calories!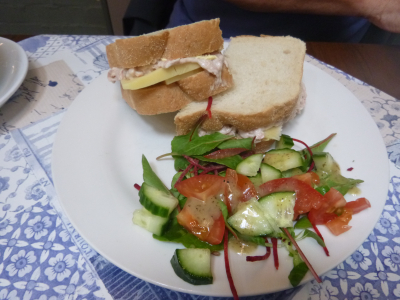 on the way back to the car, we found more carvings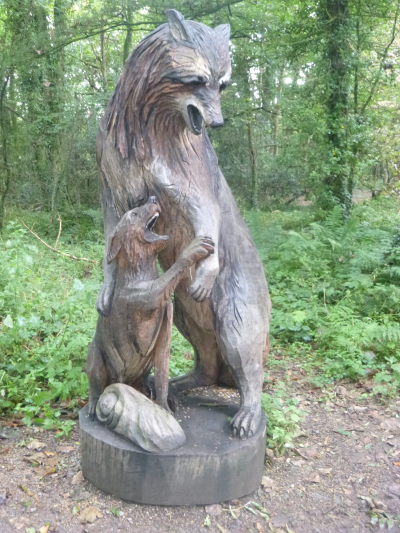 this one told a sad story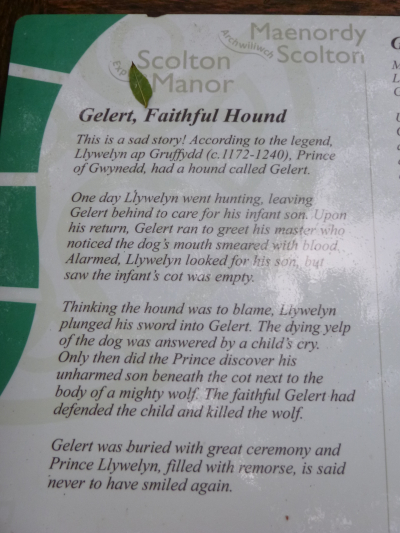 while this one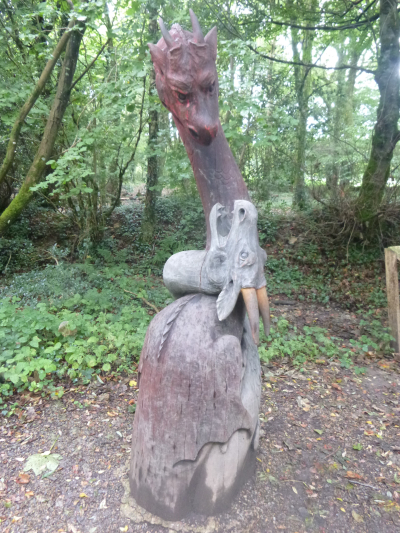 is symbolic of the struggles between Wales and England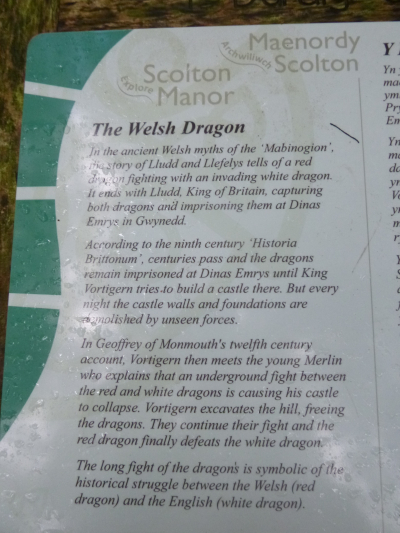 this chap may have been a pirate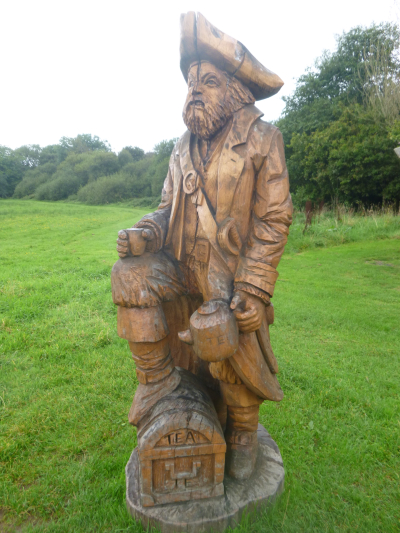 but he was a well-behaved one!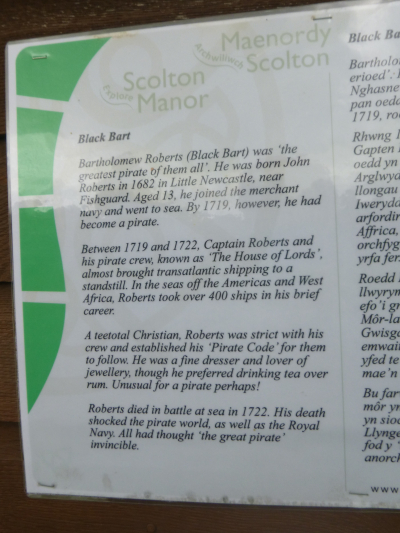 back at the car park we discovered this old engine ......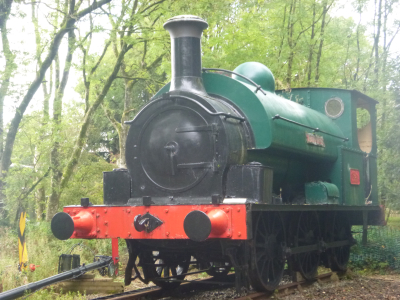 and signal box, which are hopefully going to be restored to their former gallery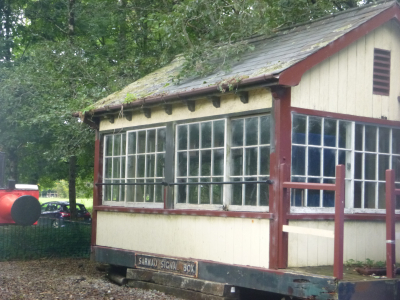 we went for one last walk on the beach - no, this isn't us!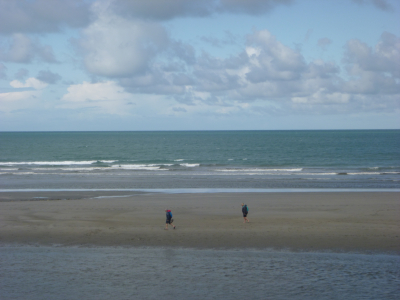 pausing to admire the scenery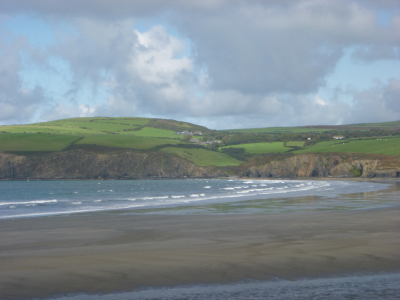 do you prefer the sharp, jagged rocks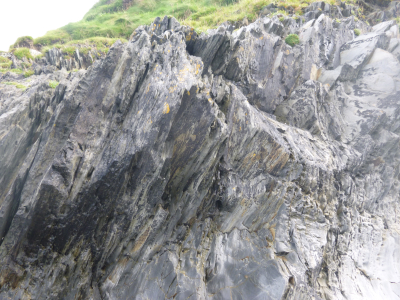 or the ones worn smooth by the waves?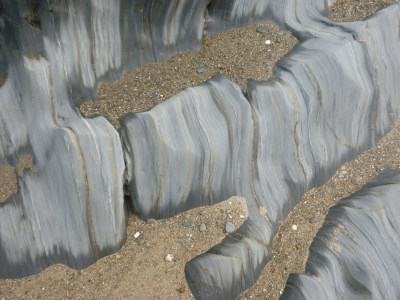 the tide was out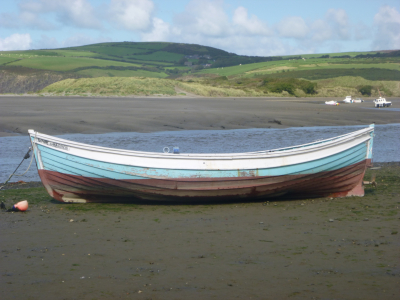 so the boats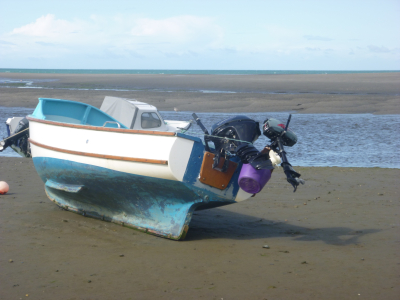 were high and dry on the sand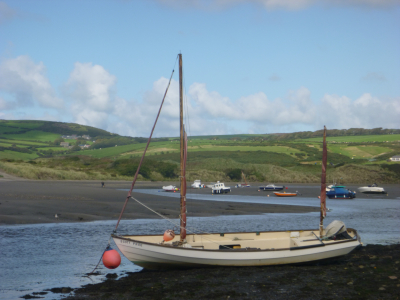 except for this one, which was nowhere near the sea!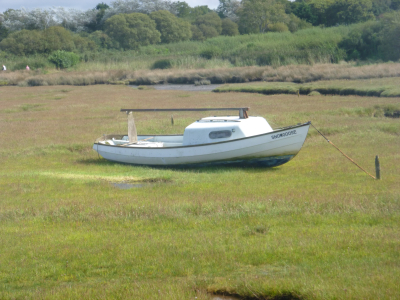 it's Friday, so that means we have to have something tasty!  One morning I had the rare treat of hot chocolate, complete with whipped cream and marshmallows.  And we shared a Danish pastry, as there were no scones on the menu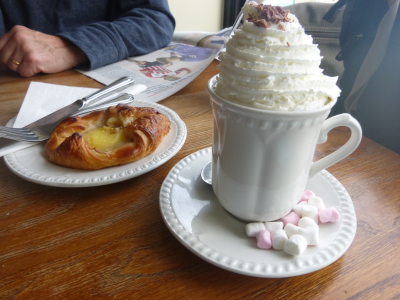 but don't worry, we popped down to Heighley Gate garden Centre on Sunday to buy some bulbs for the garden to give us a show of colour in the spring, and while we were there we shared an exceedingly good cheese and spring onion scone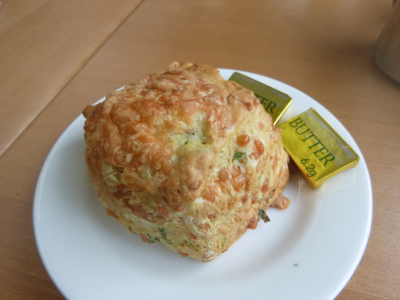 I was up early enough on Sunday morning to see the sunrise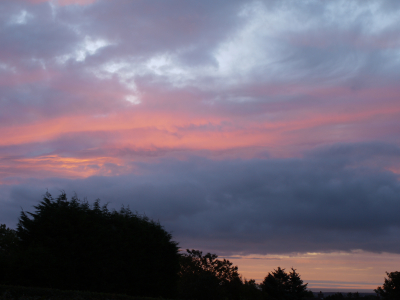 ok - I was only up that early to go to the loo!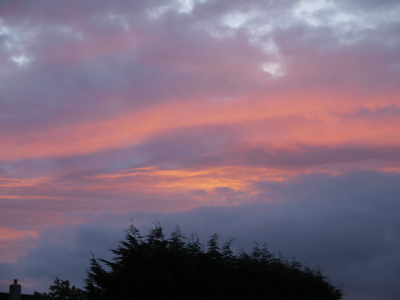 then later in the day, we had some heavy rain, followed by a double rainbow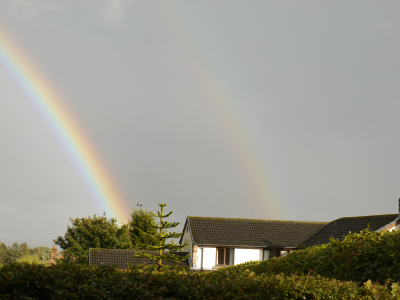 it was so intense we could clearly see the seven colours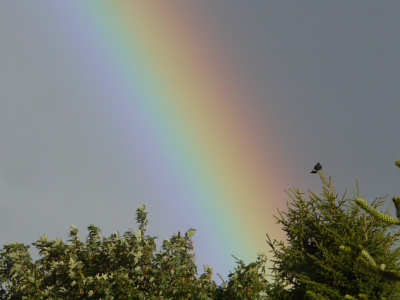 I'll be back on Monday with some sewing, and what I did with several kilos of plums from the tree in the garden.  Have a great weekend, love Anne