No, don't worry, winter hasn't arrived early!  Last Tuesday saw me trundling down the road to The Quilt Shop, to teach the second part of the snowman cushion.  Last month we had stitched our wonky borders, so now we were ready to appliqué the snowman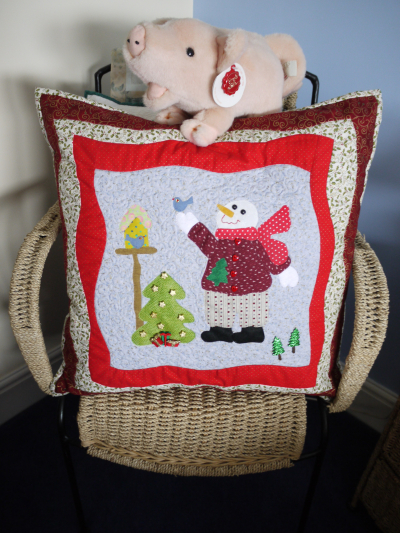 when Jill, who was looking after the shop for Sue the day of the first class, saw the cushion, she suggested doing one with a night time scene, so when I was sorting out a class sample, that's what I did.  I used a navy fabric for the background, white for the bottom border to look like snow, then a starry sky round the other three sides
the patterns for the appliqué pieces - they are reversed, so that the appliqué ends up the right way round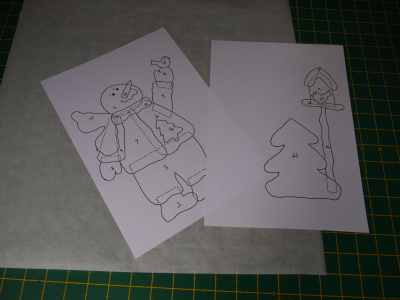 I traced all the pieces on to fusible web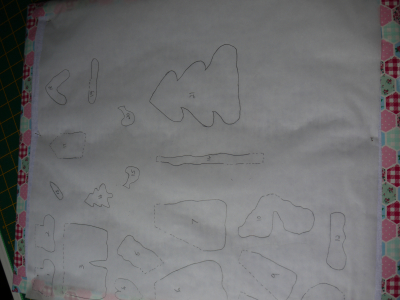 then cut them out and fused them on to the wrong side of the appropriate fabrics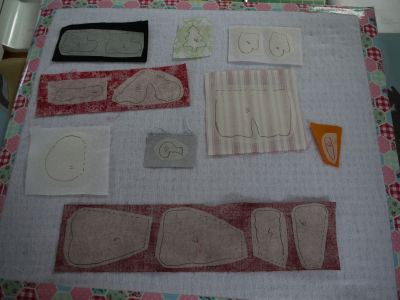 the pieces cut out, ready to fuse to the background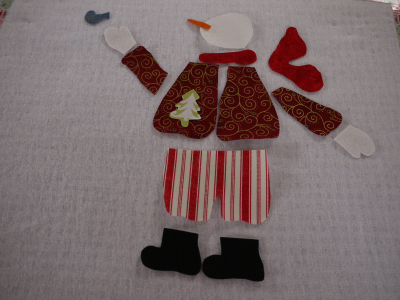 did you notice that his shoes changed colour ........ the black ones didn't show against the navy background!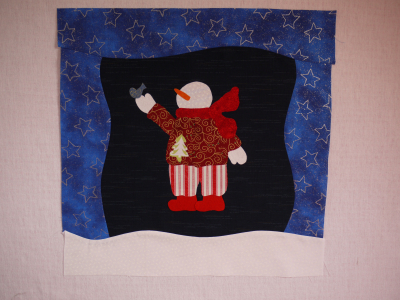 set up at the shop, ready for the ladies arriving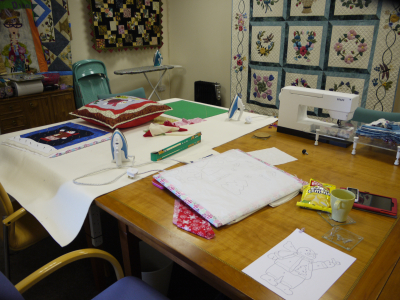 sometimes when you are concentrating hard on your sewing, you need a little sweet boost to help your brain!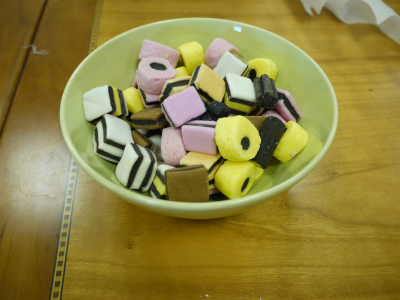 Ros had to leave early, as she had double-booked herself, but she got most of her appliqué done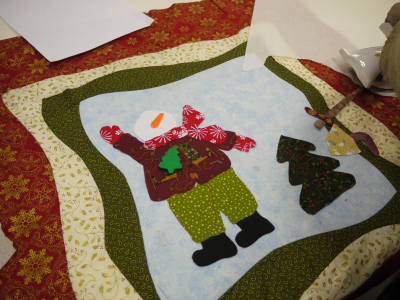 Sonia doesn't like blue, so she used a lovely cream fabric for her background
Veronica missed the first class, so after learning the technique for the wonky borders, she then got on with her appliqué.  She had a little oops ...... somehow she managed to turn one of the boots the wrong way, making her snowman look like Charlie Chaplin!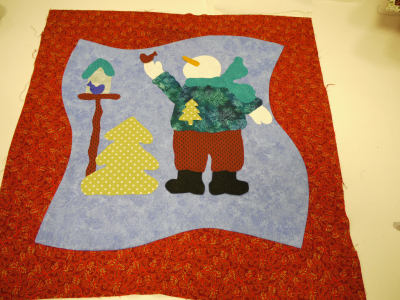 I had also prepared this little sample to demonstrate how to do the invisible machine appliqué.  I simply drew round a tin for the body, and a reel of thread for the head - a quick and easy way to make a snowman!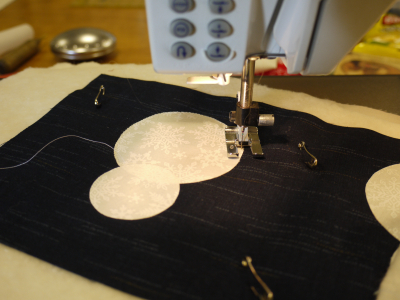 and to finish ....... when I saw this in a shop on Friday, I just had to buy it!!