On our way to Stuart and Alison's on Saturday, we called into a garden centre for lunch ........ but what was this I spotted as we headed for the entrance?  EEK ....... it's 3 months until Christmas, but the garden centre was full of all things Christmas!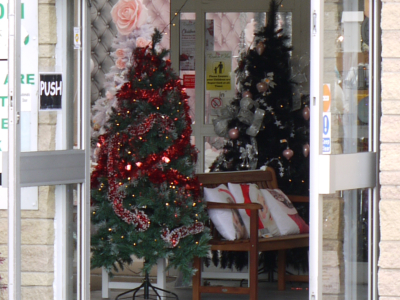 it's quite a few years since we last had lunch at this garden centre, so we were delighted to find that they still serve their delicious old-fashioned lentil soup
after lunch, we had a look round the outside plant area.  We were rather taken with this tree .......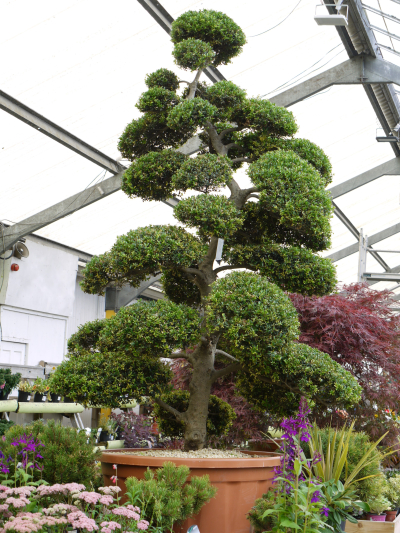 until we saw the price, then we decided that we didn't like it that much after all!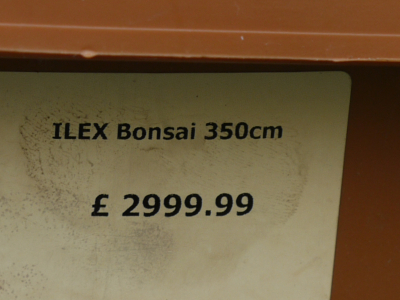 of course you have all heard of/seen the Forth Bridge and the Forth Road Bridge, but now there is a third bridge, the Queensferry Crossing, which the Queen opened at the start of the month.  It was very hazy, so the new bridge doesn't stand out against the two older bridges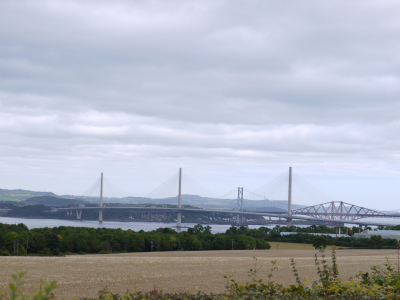 the upright in the centre of the photo is the new bridge, with the Road Bridge behind it on the right
bits of all three bridges
the Road Bridge is dwarfed by the new bridge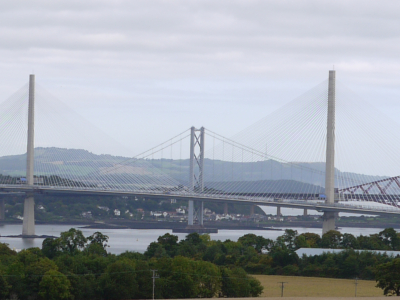 driving on towards Grangemouth, you wouldn't think that just after passing this long row of trees ......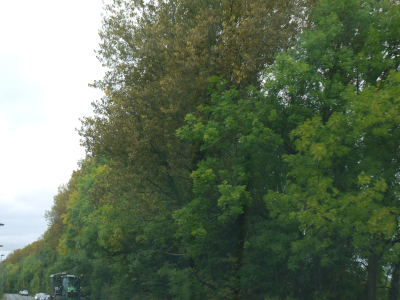 ........ that this would come into view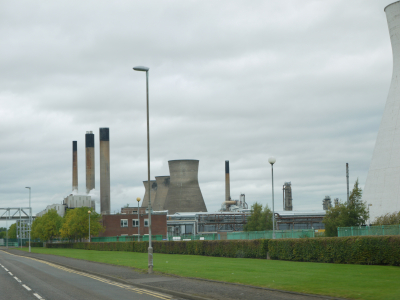 if you want to know what all these things are .......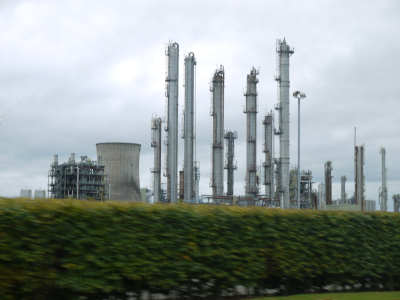 just ask Malcolm, as he spent the greater part of his working life here, when it was still BP Chemicals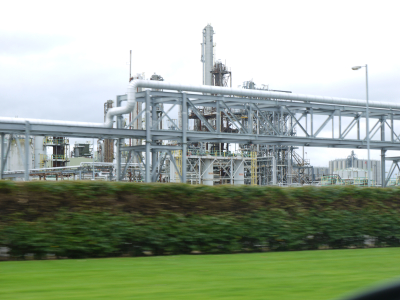 it is now owned by a chap called Jim Ratcliffe, who is worth in excess of £3billion (yes, billion).  Why do I mention this?  Because Malcolm was at university with Jim!  OK, so Jim has a slightly bigger bank balance than Malcolm (!), but he still works long hours, whereas we have spent the last twelve years enjoying Malcolm's (early) retirement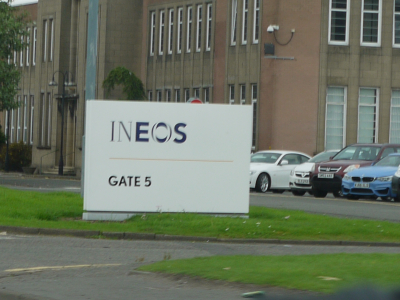 we weren't the only visitors at Stuart and Alison's.  Stuart's stepsister Claire popped in to see us, with her two gorgeous children ........ and their new puppy, Purdey (named after the Joanna Lumley character, not the shotgun!)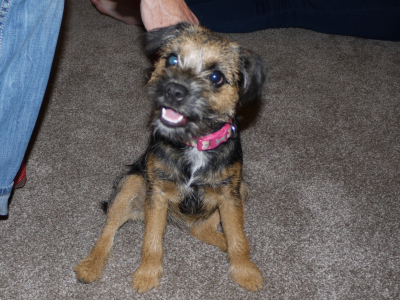 she is a Border Terrier, and you can see here that she has the terrier instinct, as she savages her toy squirrel!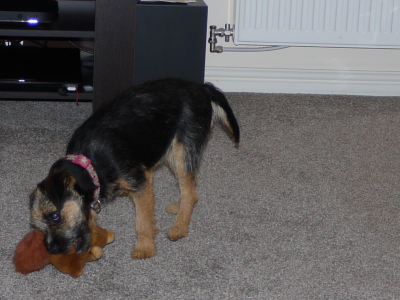 and she was doing her best here to bite Stuart's ears!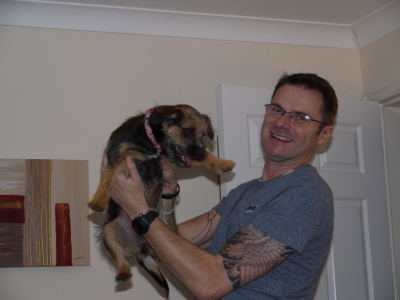 on Sunday morning we went out for breakfast with Stuart and Alison (sorry, forgot to take a photo of my delicious French toast with bacon and maple syrup).  Then it was on to the quilt show.  It was quiet when we arrived, so I was able to take some general photos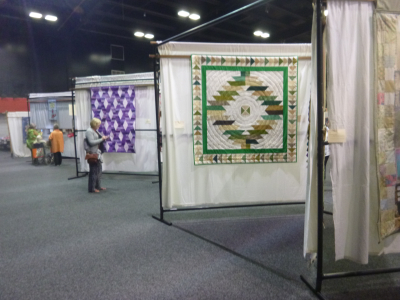 there were some stunning quilts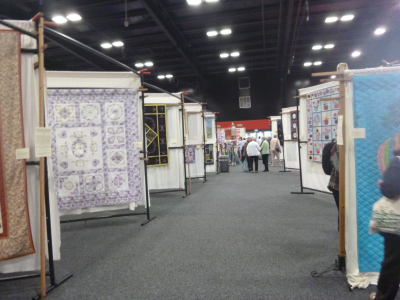 but I wasn't overly impressed with this miniature quilt, which had been chosen as Champion.  I think it's the scale of the different blocks that I don't like, with the anchor being as big as the house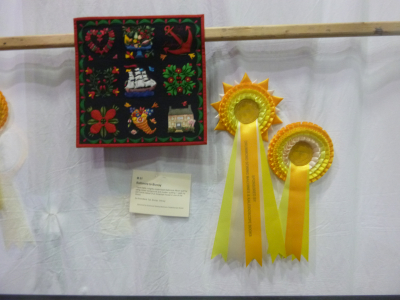 however, I was delighted to see that this miniature had won a rosette, as I know the maker Mhairi (pronounced Varry, to rhyme with marry).  She was a member of the first quit group I joined, Greenpark Quilters in Polmont, way back in 1993.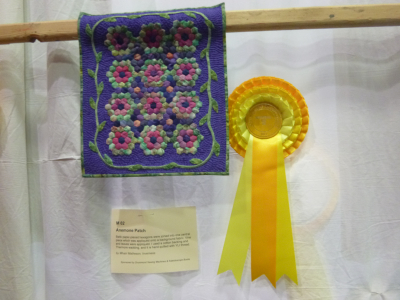 look at all these luscious threads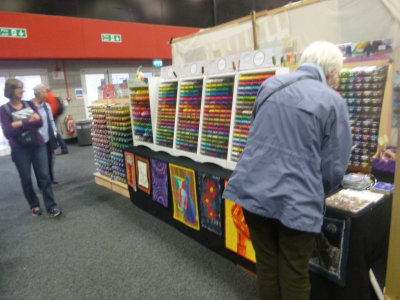 did some of them come home with me?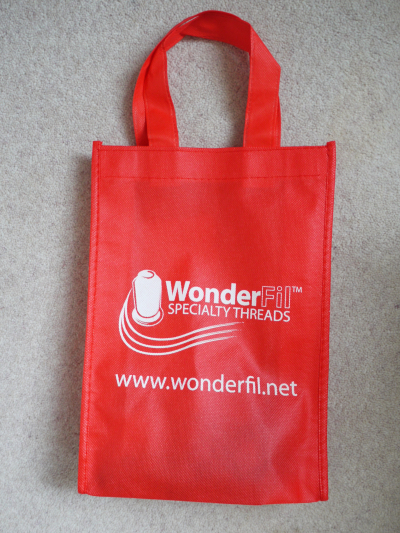 yes they did!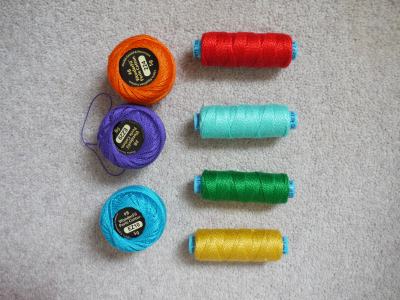 the charming young man on the stall gave me a very helpful leaflet, with info about the thread, needle size to use etc
and a card with his website, should I wish to buy more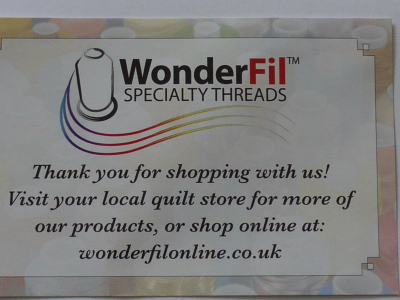 and of course I had to make some purchases at my favourite stall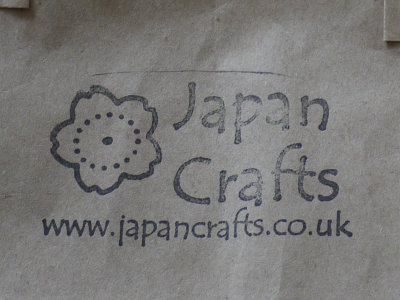 some beautiful remnants of Japanese fabric, with a plain piece in the middle, to use for sashiko
to finish ....... look at these beauties, fresh from Stuart's garden.  I have used one already, slicing it thinly and putting it in the bottom of an oven dish, then sitting pork chops on top, then smothering the chops with finely sliced onions.  Some garlic salt and pepper, and a measure of cider, then into the oven ....... delicious!