Regular readers know that on weekdays I leap jump stumble out of bed at 6.20, to engage with the implements of torture in my efforts to get fit (which begs the question, WHEN will I actually get fit??!!).  But there are advantages to getting up that early .......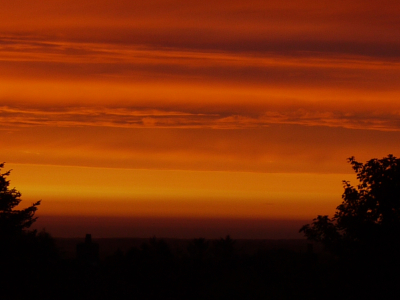 ...... when you can see spectacular sunrises from the kitchen window!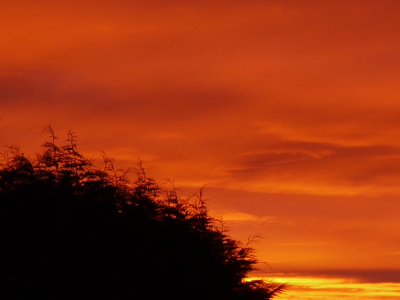 but there are disadvantages, when you encounter very large spiders in the hall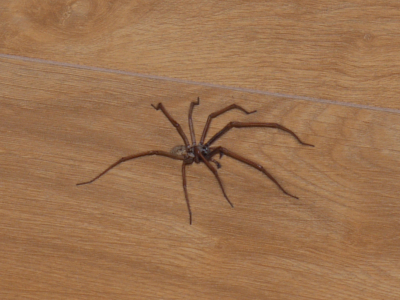 as usual for a Wednesday morning, I headed off down the A1 to The Quilt Shop in Morpeth.  Sue was busy folding fat quarters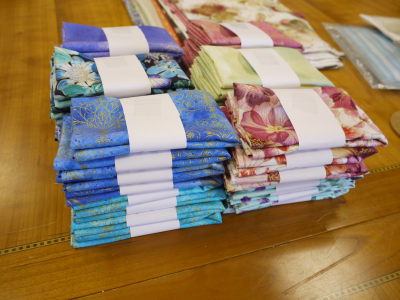 with this pile of luscious new fabrics waiting their turn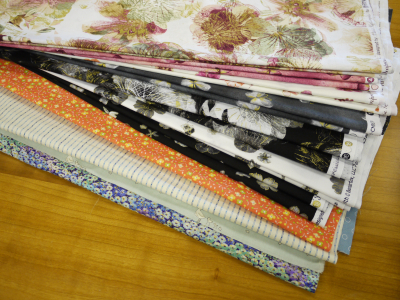 I spotted this one at the bottom of the pile - it is much more blue than it looks in the photo, very cute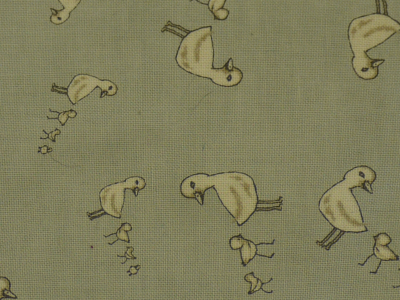 this piece of fabric may look as if it has been attacked by moths, but the holes are where Ros has fussy cut hexagons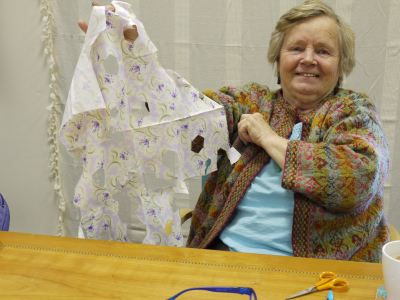 her hexies are tiny, about the size of a fingernail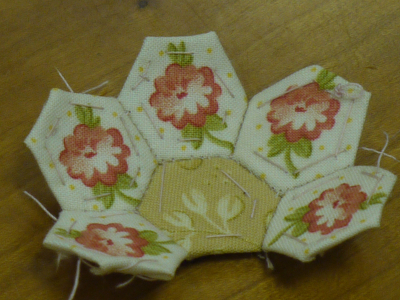 Ros brought me a squash and a courgette from her garden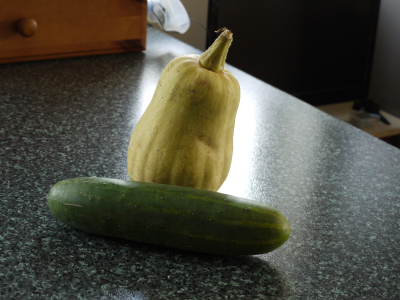 and in return I gave her a bag of plums from our garden .......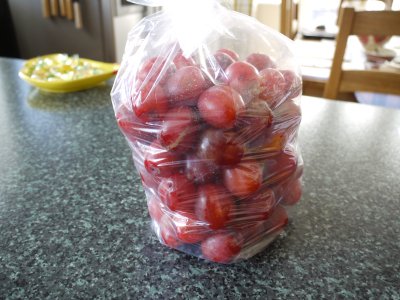 left over after I made plum chutney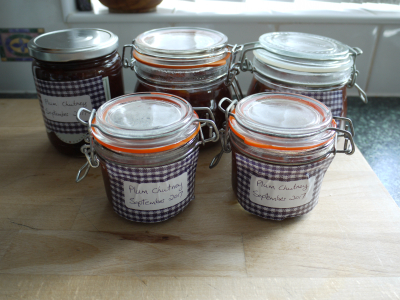 and plum jam
I have also made rather a lot of strawberry jam, which is my all-time favourite homemade jam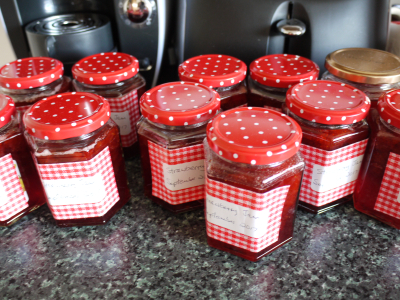 as we were away at the start of the month, I almost forgot about sharing the calendars with you.  As a dedicated disliker (spellcheck says that isn't a word!!) of cats, of course I like this month's page on the kitchen calendar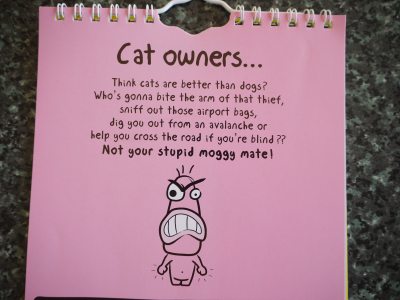 and out in the attic, we have a fine specimen of a young man on the quilting calendar
but sorry ladies, he is already taken!!