When we were driving up the A1 recently, we saw a sign for a new coffee/gift shop in Brownieside (the sign for the turn-off always makes me smile, thinking of my delightful bloggy friends Jenny and Lucy, the Crafty Brownies ).  So on Friday, when we were on our way to the flat, we popped in to check out Carnaby's
as we were early, we were the only customers, and I was delighted to be given permission to take photos to share with you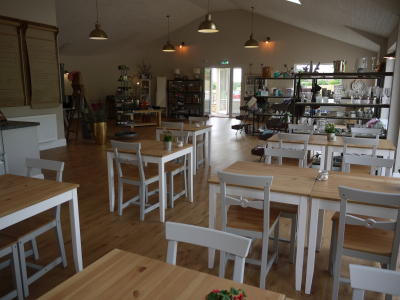 I think in the winter you will find us beside the log-burning stove (Malcolm may have plans for similar log storage next to our stove!)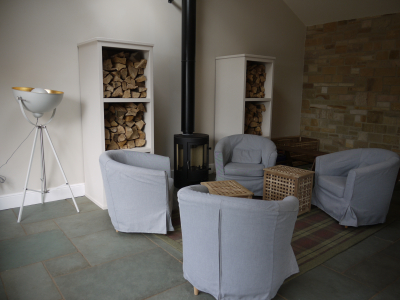 this was the view from our table, looking out to the courtyard
I love quirky things, so the menus written on rolls of brown paper met with my approval!!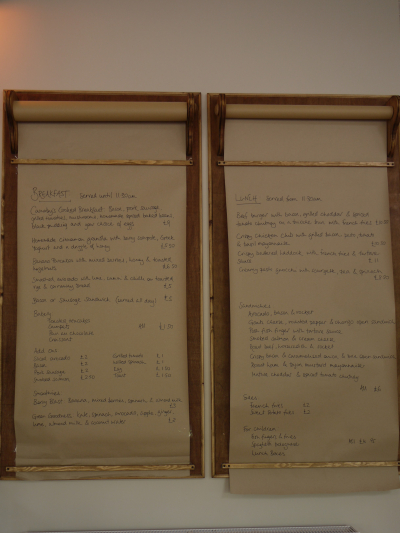 a pretty mug, unusual teapot, and milk in a tiny bottle - simple but stylish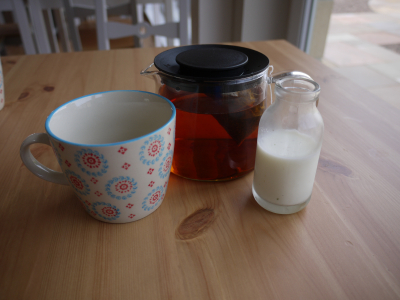 the important stuff ...... the scone!  A delicious cheese scone, with butter and a little dish of chutney.  You know how much we love our scones, and we will definitely be going back for more!
I also checked out the facilities ....... a smart rustic theme, spotlessly clean, and with very posh hand wash and lotion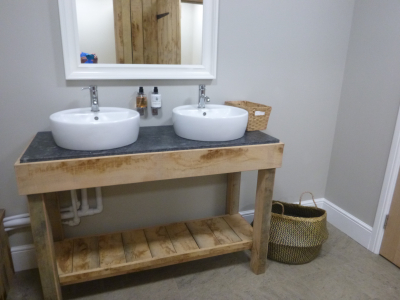 if you are travelling with little ones, they will love the outdoor play area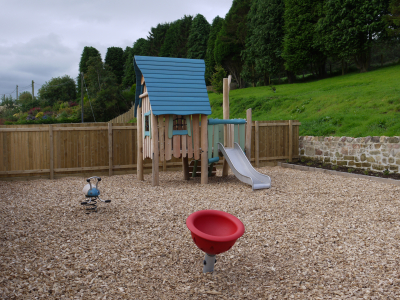 it is a lovely place to stop, quite and peaceful, despite being just yards from the A1 (and I should say at this point, I haven't been paid for this review, I have written it simply because we enjoyed our stop there)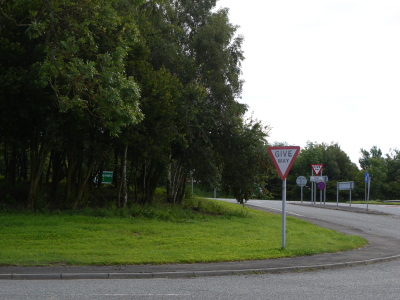 and now, in other news!  This morning found me at The Quilt Shop, getting ready to teach the snowman with "wonky borders".  Normally, the appliqué would be worked first, and the borders added afterwards, but in this case, the wonky borders are done first, so that the snowman can then be centred in the irregularly shaped centre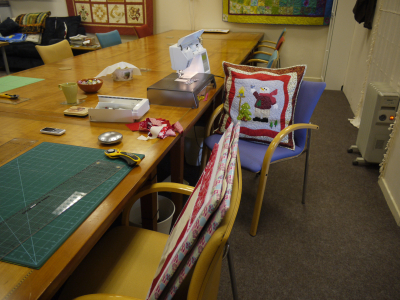 one of the ladies who had signed up for the class was unfortunately unable to attend, so I just had three students, who are all regulars at the Wednesday sessions.  I liked Christine's three border fabrics - and I liked her sewing bag even more!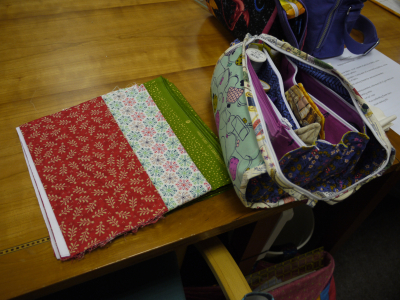 Sonia had been undecided about her fabrics, so brought in several to make her final choice from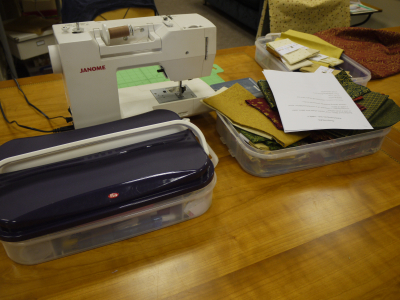 this is Ros's machine and fabrics -  you will notice that first order of the day was to have a cuppa.  Sue wasn't in the shop today, but we were well looked after by the lovely Gill, who, when she wasn't serving customers, kept us supplied with teas and coffees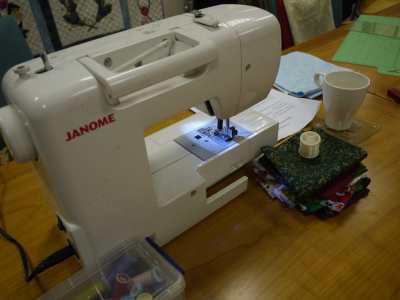 Ros, unfortunately was double-booked and had to leave early, but had made a start to her borders
by the end of the day, Sonia was adding the fourth side of her middle border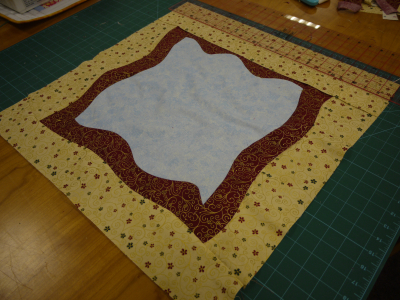 and Christine had finished her middle border.  They will finish their borders at home, then we will get together next month to add the snowman appliqué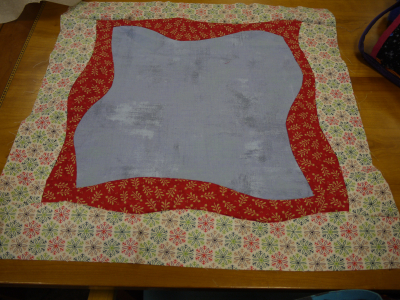 while writing this, I am sitting with my feet up on my footstool, sipping on a well-chilled glass of white wine ....... bliss!  I have lots more photos to share with you, some from the weekend in Berwick, and some from the garden ....... so pop back in on Thursday for an extra post!!