........books!  I thought I would pull some of my favourite books from our various bookshelves to share with you, but first I had to move some of our collection Delft houses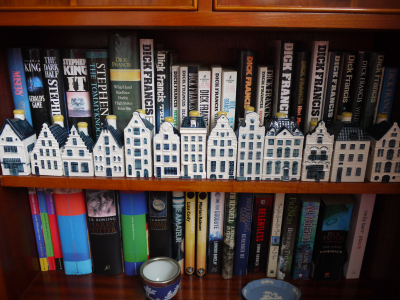 we were given one each time we flew business class with KLM, between Amsterdam and Indonesia, and amazingly, all thirteen are different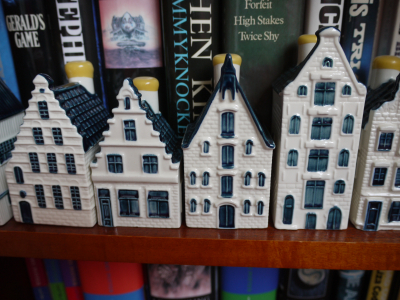 so let's start with Stephen King's It.  I read this when Malcolm was working away from home, and it scared me so much I could only read it in daylight , while sitting in a corner of the room so that no one could sneak up behind me!
 I think I have read every book written by Dick Francis - rip-roaring stories, generally set in the world of horse racing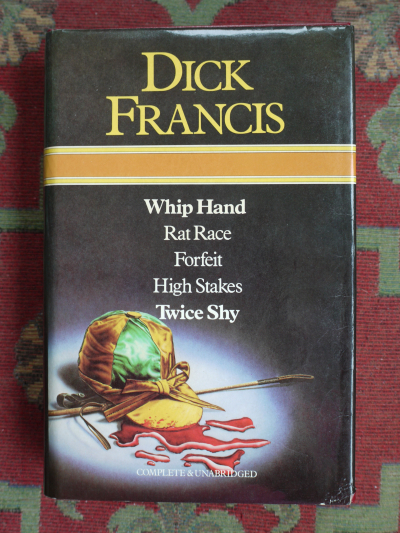 the first two Harry Potter books, which I bought on a trip home from Indonesia as I had read such good reviews of them in the Jakarta Post, the English language newspaper for expats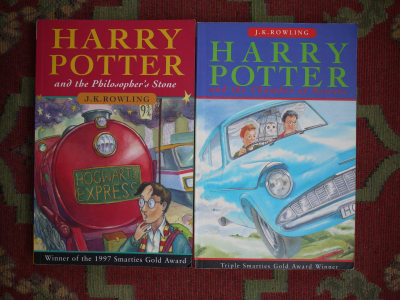 it's interesting that in the first book that she is identified as Joanne Rowling for the copyright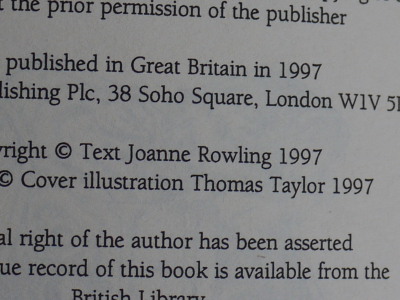 but from the second book on, she is the more familiar J.K. Rowling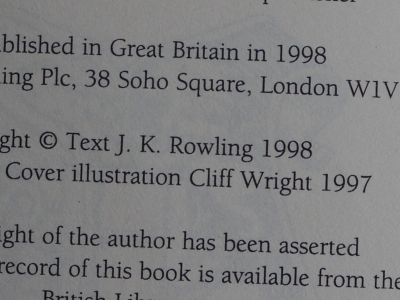 Nicci French books are excellent - although Nicci French is actually two people, Nicci Gerrard and her husband Sean French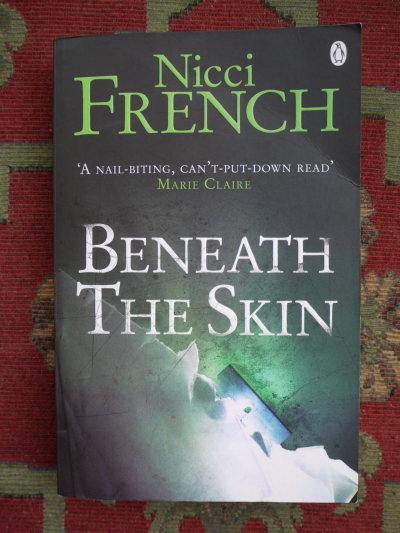 years ago, we were members of a book club, and these are two of books that we bought, both good, entertaining stories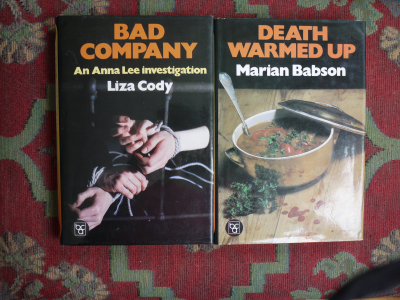 I devoured these books - real page-turners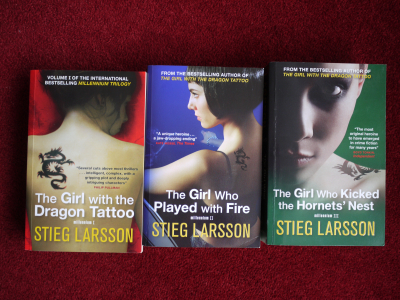 Jack Reacher and Lincoln Rhyme ....... whoever thought that Tom Cruise and Denzel Washington were the correct actors to play them?!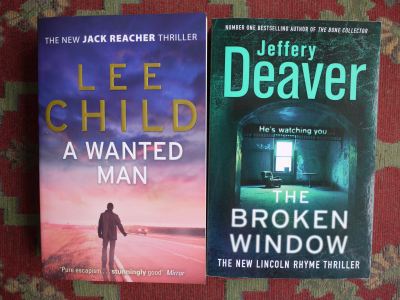 I've enjoyed Harlan Coben books for years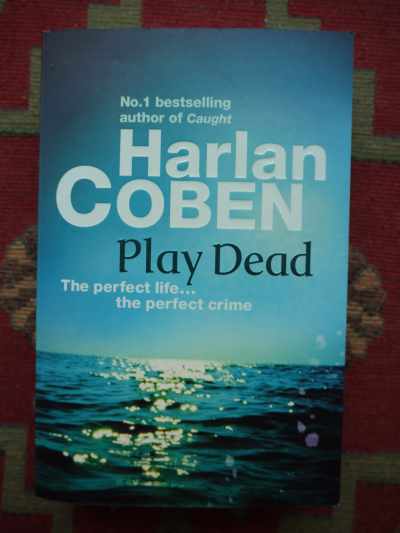 just one of my collection of David Baldacci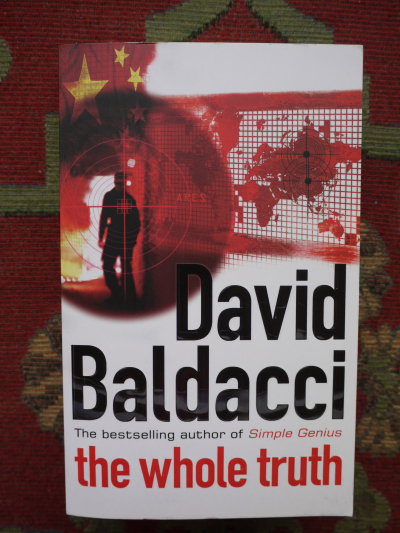 Jodi Picoult books are always gripping, and frequently upsetting.  I have shed quite a few tears reading them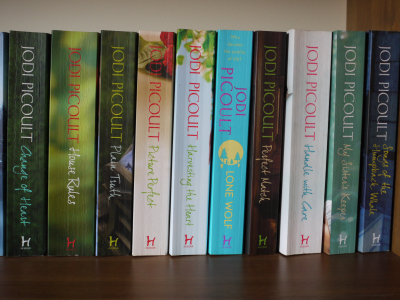 Marian Keyes' soft Irish humour is very entertaining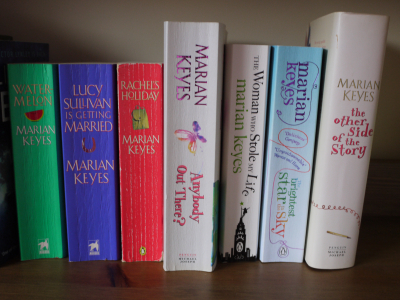 this is my favourite Maeve Binchy - I don't know how many times I have read it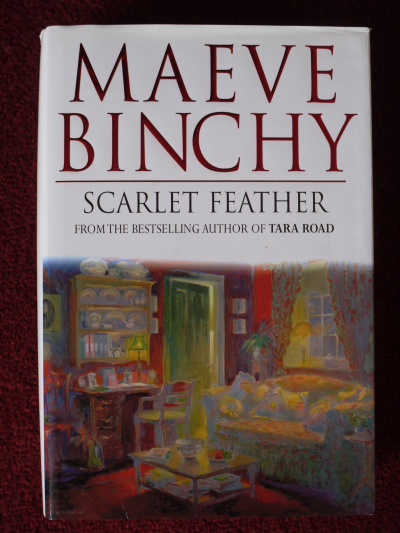 Alexander McCall Smith's No1 Ladies Detective Agency -  but again, the actress who played Mma Ramotswe in the tv version was so wrong for the part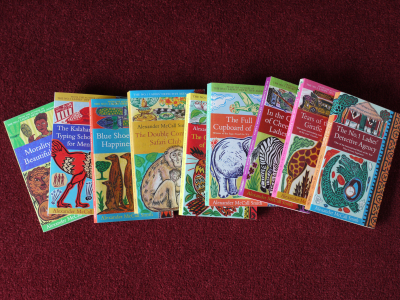 these books are all quilt related murder stories!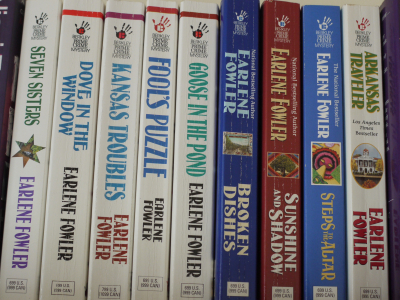 my favourite John Grisham - I just didn't want the story to end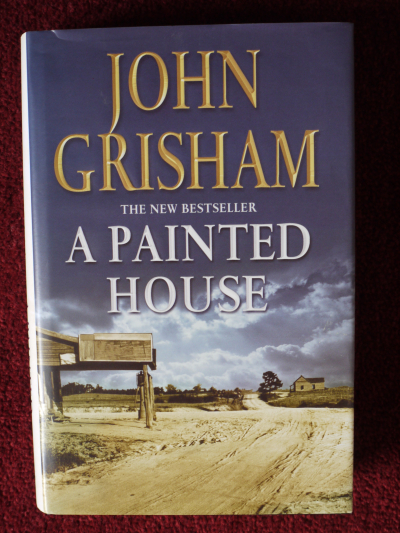 I must read these three again sometime soon
I bought this book in Singapore in 1998, and probably read it once a year!  Persian Pickle is another name for Paisley Pattern - and yes, quilting features in the book!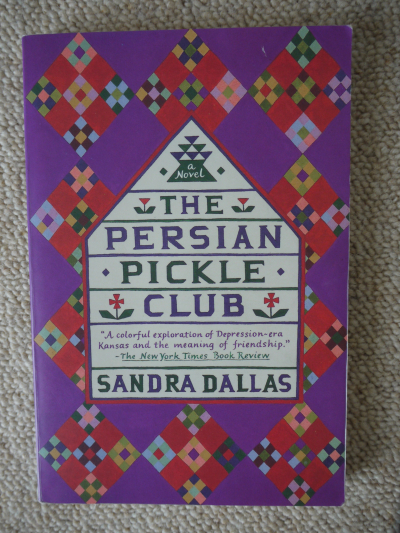 and finally, the late, great, Terry Pratchett.  This is just such a lively enjoyable story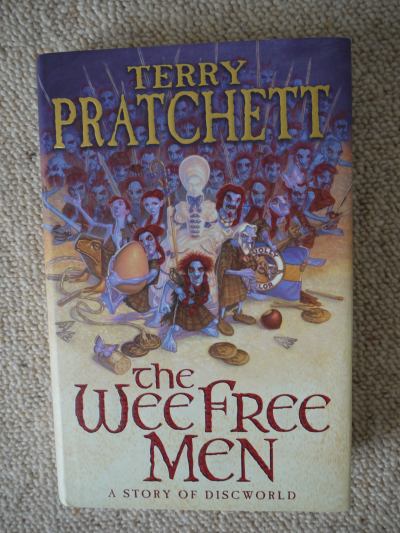 and worth reading if only to enjoy the adventures of the Wee Free Men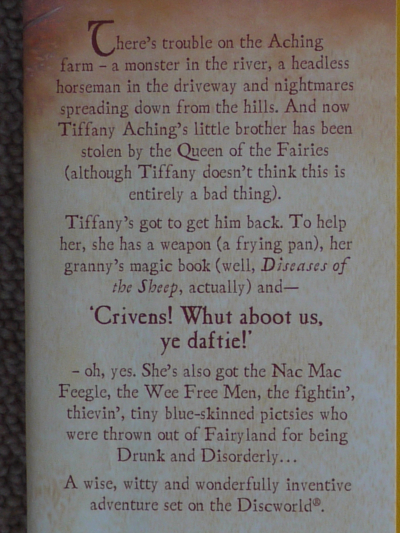 so after all that, I think we deserve a cuppa and a tasty cheese scone, served with a little bit of chutney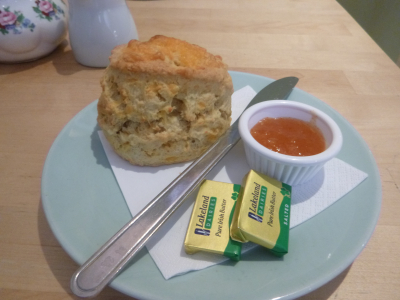 my tea was served in a very pretty teapot - although I don't know why it has the holes in the lid
I will be back on Monday with July's 17UFOs in 20217 report!