I have been working hard on catching up with my Potty McDotty blocks, and have almost finished the first eight, except for some circles to be added.  Every month I receive a PDF from Irene, to print out the patterns.  Each month's block is worked twice, in different colours. This is month one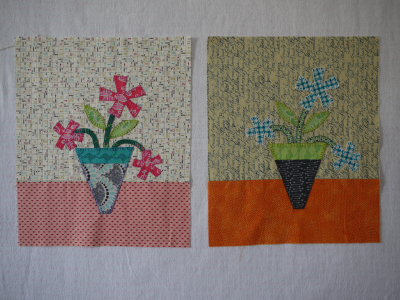 month two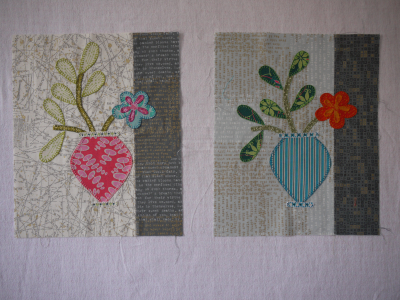 month three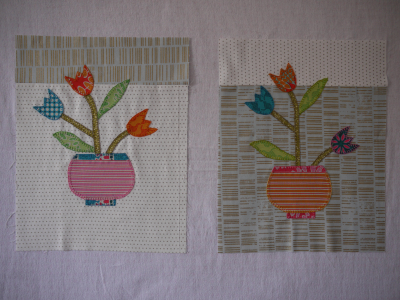 and month four.  Month five 's blocks are prepped and ready to stitch.  I have to confess that I am using fusible web and then blanket stitching the blocks, rather than doing needle turn appliqué, which I don't like doing!
Margaret, Queen of Appliqué, asked me to quilt this pretty little Sunbonnet Sue quilt top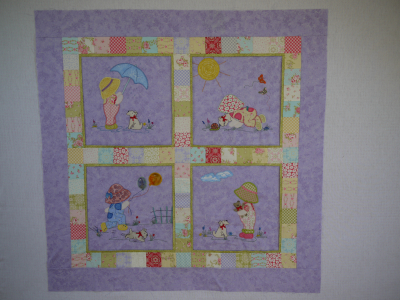 and to make a little baby quilt using a panel, to which I added borders.  I have quilted them, but have yet to take photos - I must remember to take them before I hand the quilts over to Margaret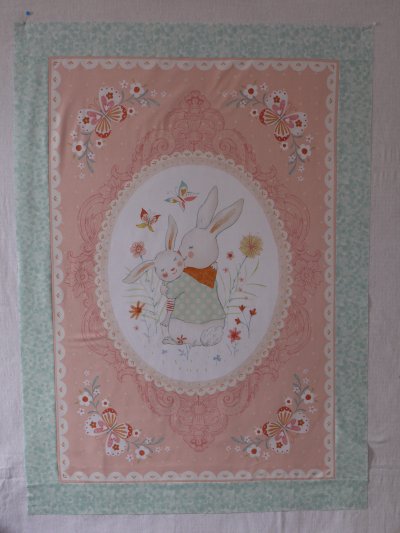 it's a new month, which means a new page on the calendar.  Given the snow on the hills in the background, I am sure he wrapped himself in the quilt as soon as the photo was taken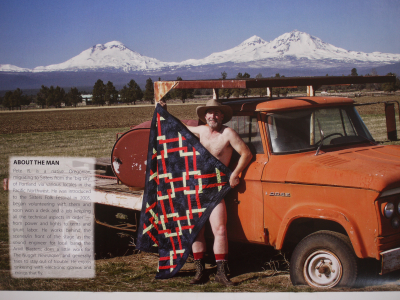 just in case you want to get to know him, this is where you can find him!!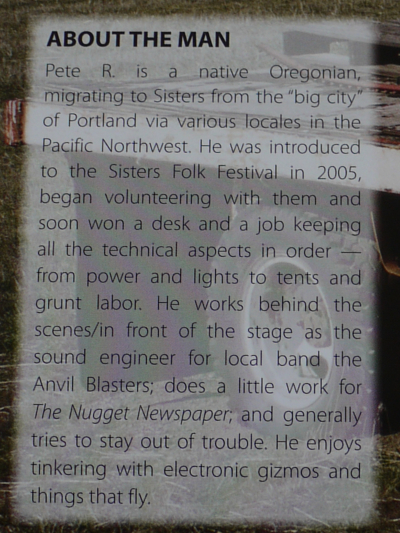 we had an unusual visitor in the garden on Sunday afternoon - the first time we have  seen a hedgehog in any of the several gardens we have had over the years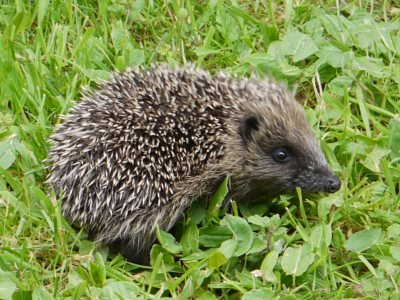 I realised that you have missed out on a lot of magnificent sconnage while I am not blogging so often ...... so to finish, a rather tasty selection!!