I have no idea what this strange looking bird is, which appeared in the garden the other day.  All the photos of it were taken through the window, so aren't as clear as I would like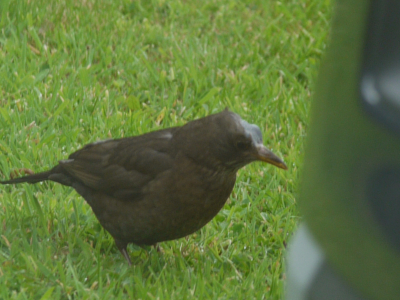 it had a funny bald head, which was blue
it reappeared this morning, and had a thorough splash in the bird bath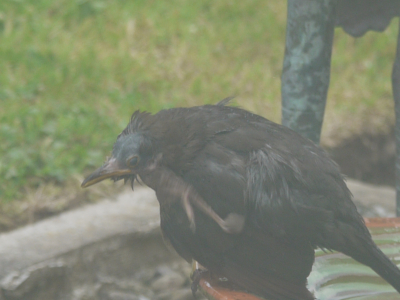 it seemed to be given me nasty looks!!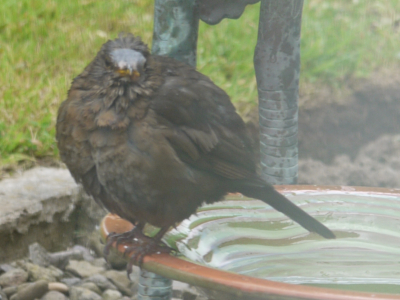 these big boys appeared on Sunday morning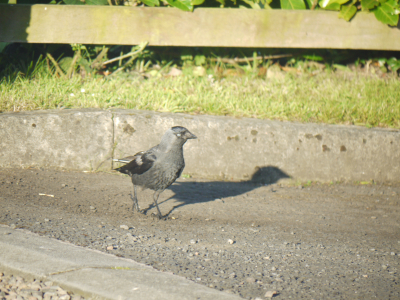 there were half a dozen of them, strutting about as if they owned the place!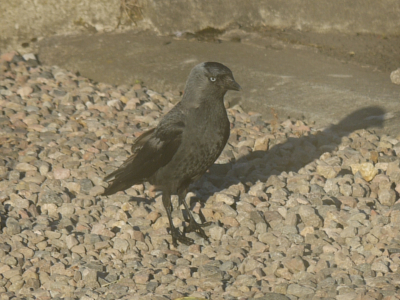 these pigeons were on the roof of the house across the road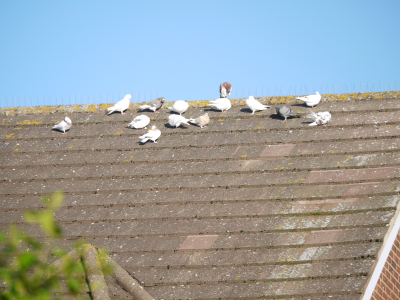 this one had managed to find a gap in the wires that are supposed to stop birds perching!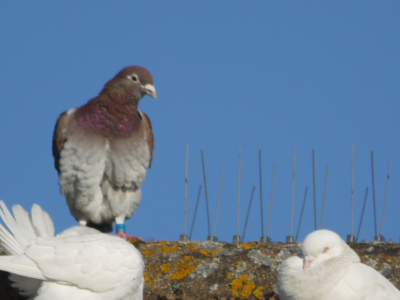 this cute little bunny appeared on Friday morning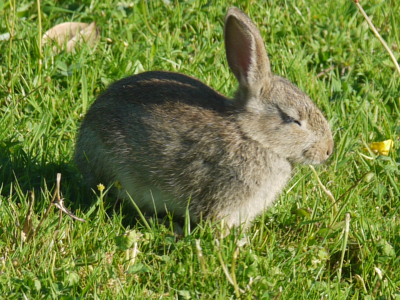 and as the grass was needing cut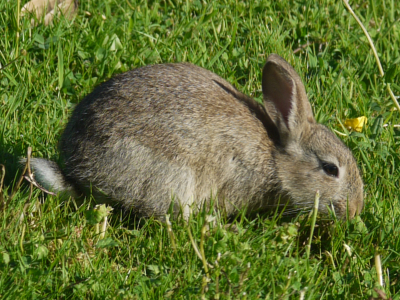 there were lots of tasty treats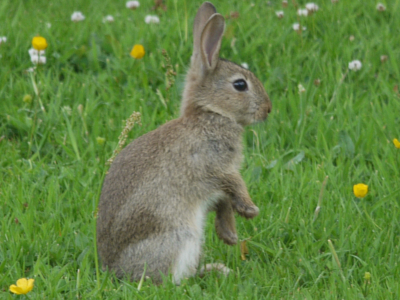 but I had to chase it away when it started to eat my bedding plants, instead of a tasty buttercup or two!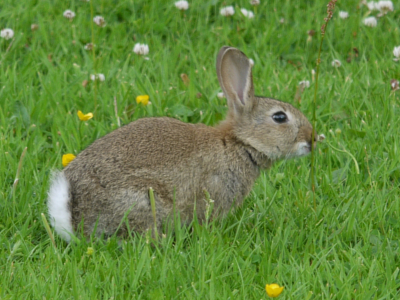 it was back on Saturday morning for another good munch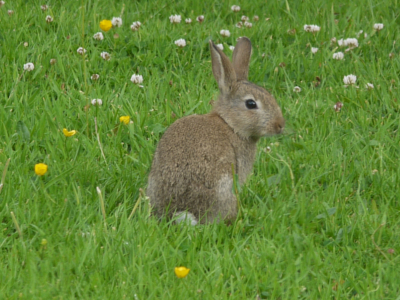 and it had obviously heard about turning its back to the camera!  The grass has now been cut, and it hasn't been back !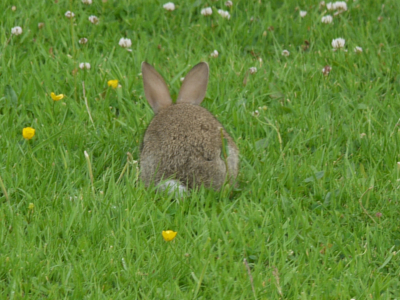 fortunately this chap didn't land in the garden, but flew overhead!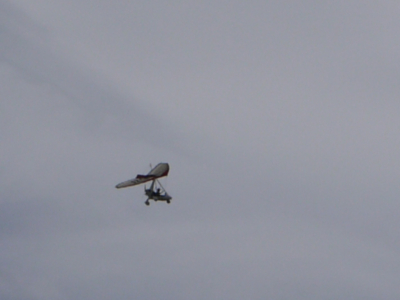 I promised there would still be cake, and again this is one from Majorca.  The lovely crisp pastry had a thin coating of chocolate, then some custard filling, and on top of that shredded pineapple and desiccated coconut .......... delicious!