On Monday we went to Alnwick for another long walk.  We stopped to admire this larger than life statue of Harry Hotspur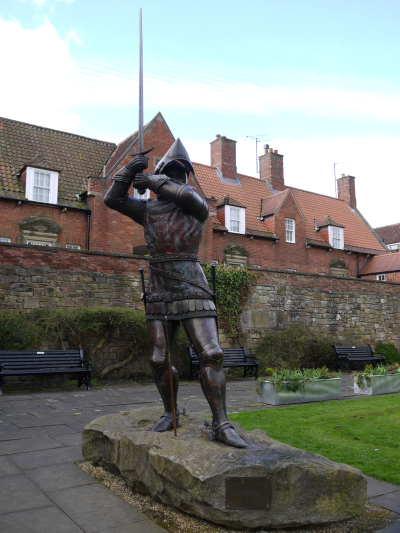 a detail from his armour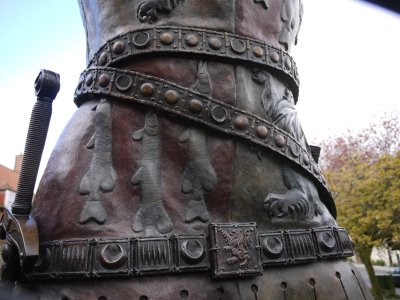 as we crossed the Lion Bridge, I paused to take an arty shot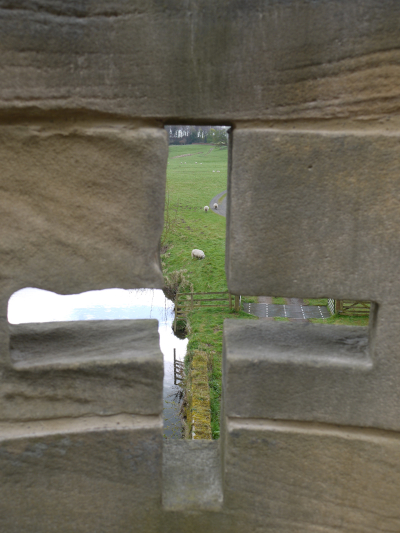 looking over the bridge to the sheep below
we walked down on to the river bank, looking over to the castle on the other side of the river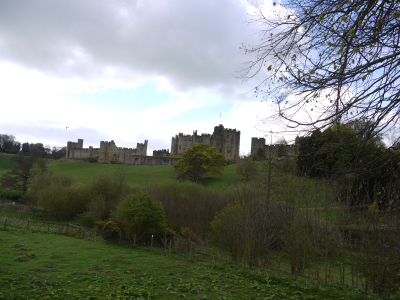 unlike a lot of castles, it isn't built on a rocky outcrop, but I wouldn't want to attack it ......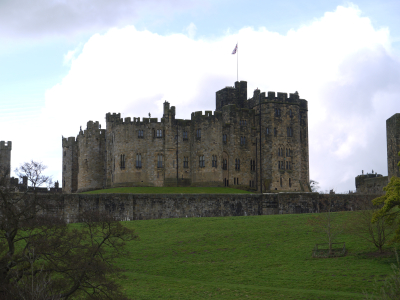 ....... with these fearsome men on the battlements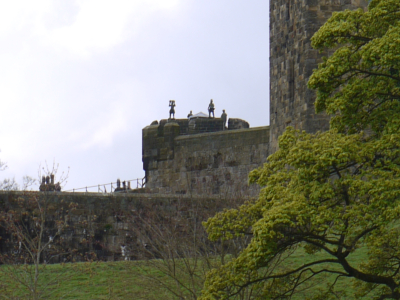 but don't worry if you visit the castle, they are statues!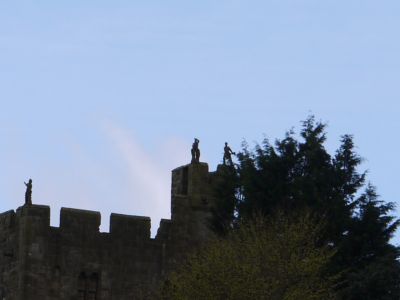 the ewe in the centre of the photo was keeping an eye on us as we walked past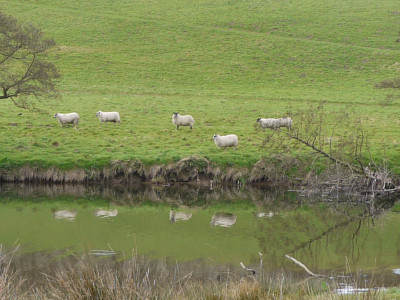 but these ones weren't interested in us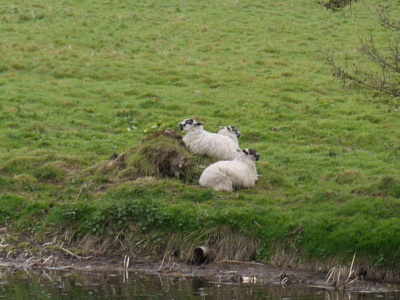 I was slightly nervous walking past this cow and her calf, as there was no fence between us!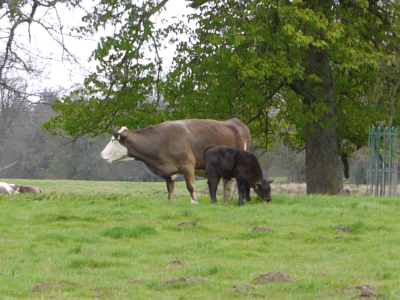 then I had a bit of fun, first taking a colour photo .........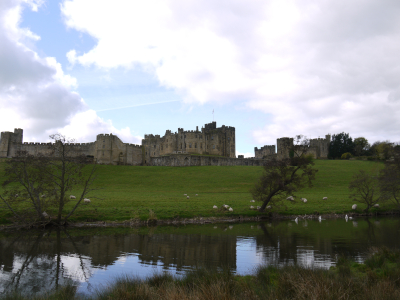 ....... then taking a black and white one a few yards further on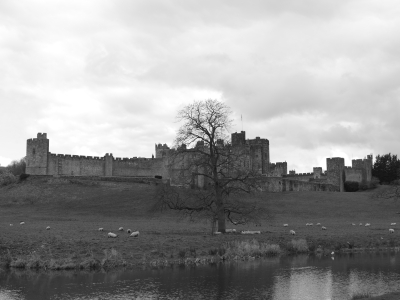 Malcolm suggested this shot, with the clouds over the castle looking menacing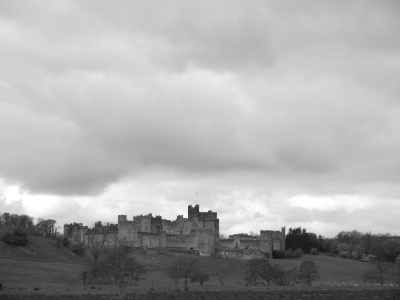 we couldn't decide what this is ...... it looks like a giant deck chair!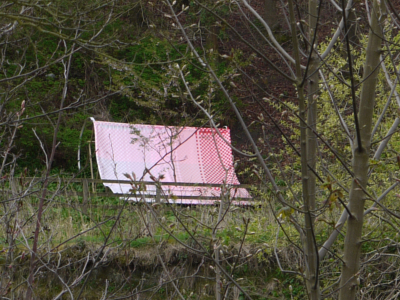 I do  like an old door and a stone wall!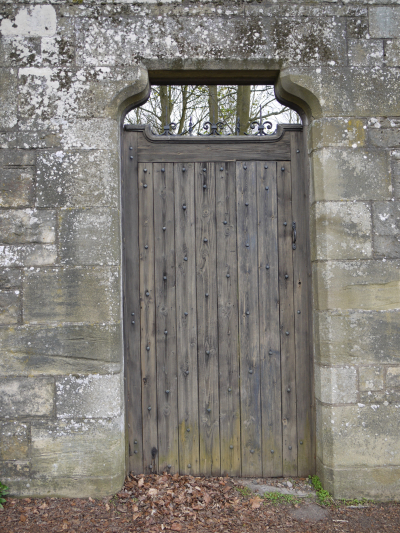 beautiful blossom on the way into the Alnwick Garden
the Owl and the Pussycat, in their beautiful pea-green boat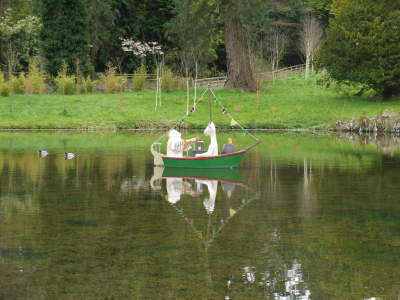 we will have to go back another day to explore the Treehouse Restaurant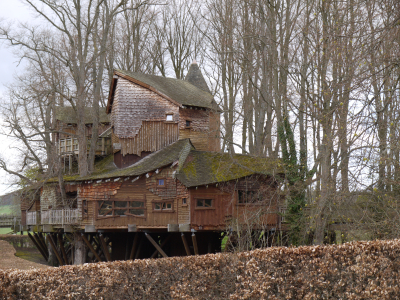 we were back in Alnwick yesterday, as I had an appointment for a check up with my new dentist.  After a collection of dentists over the last few years who had names that would score highly at Scrabble, it's nice now to have a dentist called Victoria!  Although when I went into the room, I thought at first she was there as part of a "bring your daughter to work day", as she looks about twelve!!  As I really, really don't like going to the dentist, I bribed Malcolm to go with me, with the promise of a cuppa and a very tasty cheese scone!