We went out for a walk on Saturday morning when we were up in Berwick.  First, we sneaked on to the dock to take photos of these three boats.  The one on the left has been sitting there for over a year, but the other two have only recently been lifted out of the water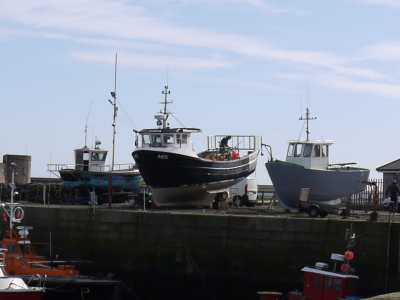 this one looked a total wreck when it was lifted out, so we were surprised to see how good it is looking now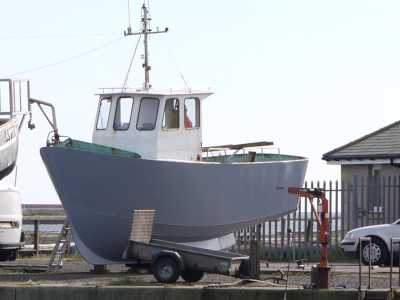 I think these leaves .......
....... look like aliens as they open!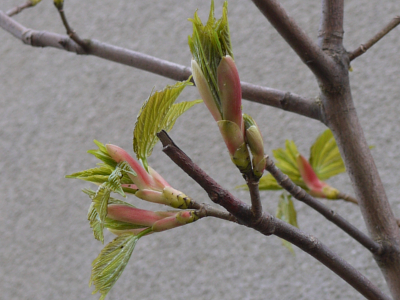 the salmon fishing boats are back on the river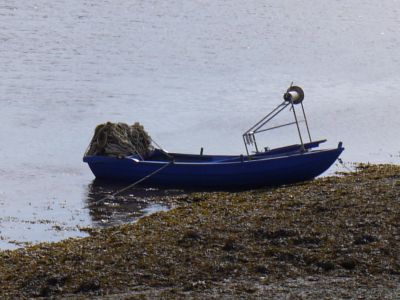 Malcolm spotted a swan taking off from the river, but by the time I snapped it, it was disappearing through an arch of the old bridge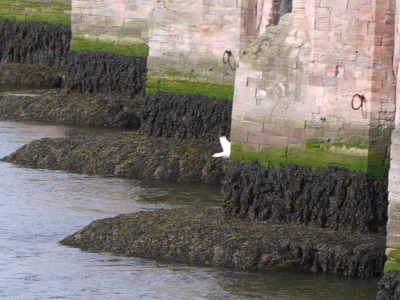 then the seal, which had been in the water with only its nose showing when we crossed the bridge, popped up on to its favourite rock - was this a conspiracy to be uncooperative?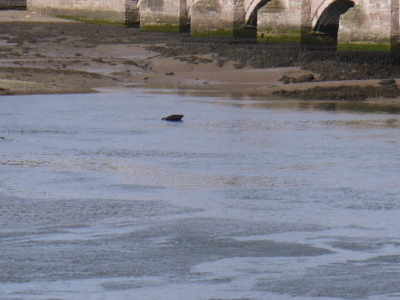 spring is definitely here, with lots of trees fully in leaf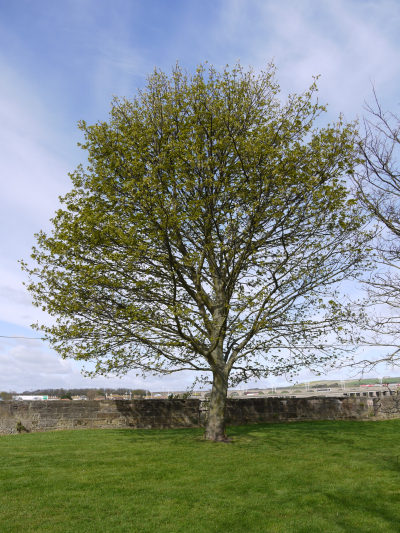 and this flowering currant provided a splash of colour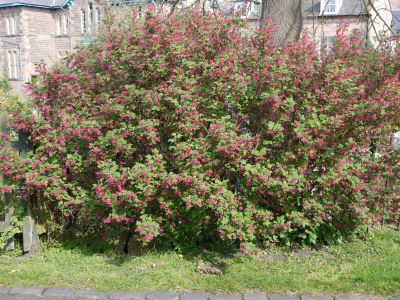 there are lots of little flowering plants growing out of the top of walls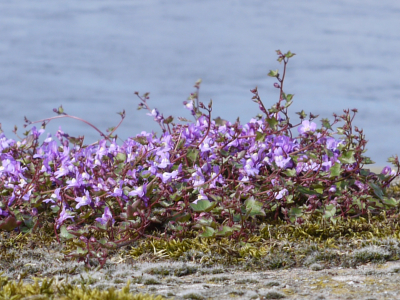 and in cracks .......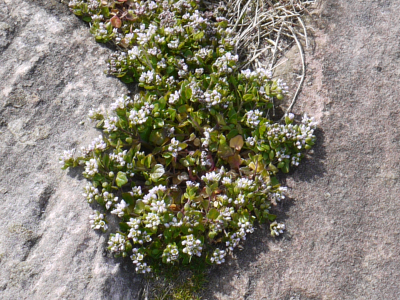 between the stones .......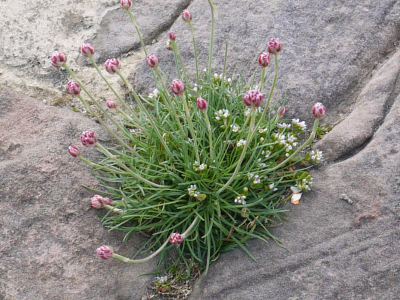 of the breakwater
on the way to the lighthouse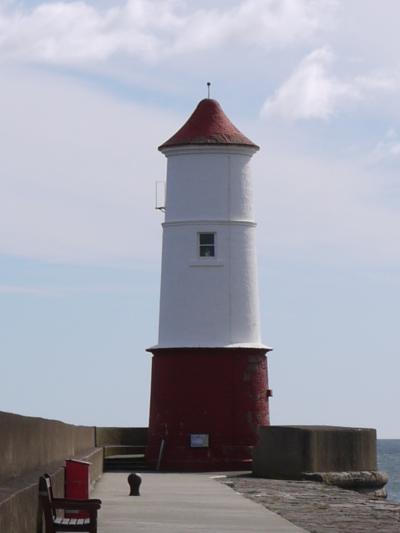 after a very bracing walk out to the lighthouse, (even Malcolm was complaining about the cold wind!) I was delighted to find that the seal was still perched on his rock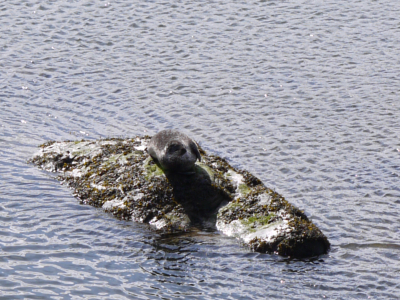 or perhaps its a she?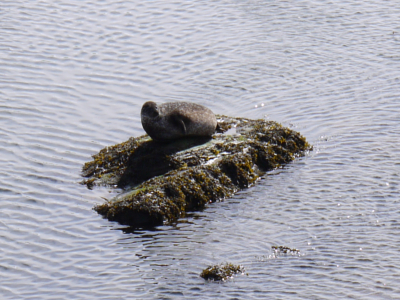 back home, yesterday we drove over to Alnmouth, crossing the squinty bridge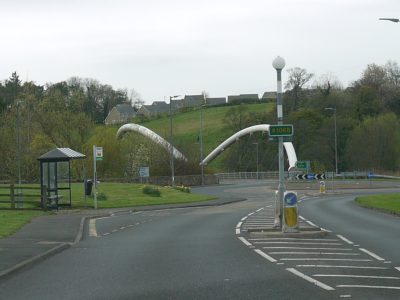 the tide was out, but there was just enough water for this boat to stay upright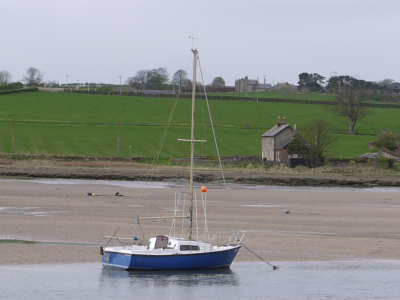 the beach was busy with Sunday morning walkers
these hardy souls had just rowed to shore in their skiff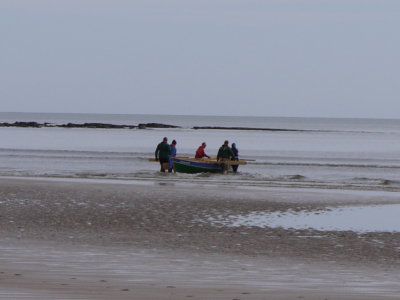 while this RIB meandered past - that's Coquet Island in the background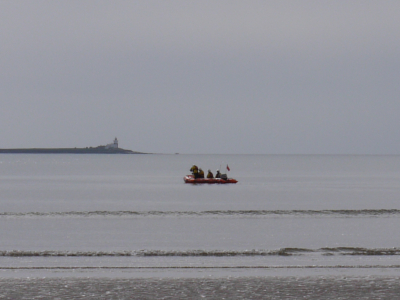 and yet another boat!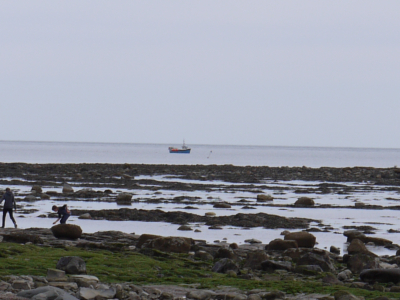 there is always something of interest to pick up on the beach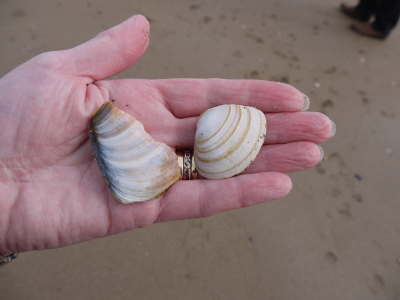 Malcolm spotted this shell - its pattern is similar to the tiles on Sydney Opera House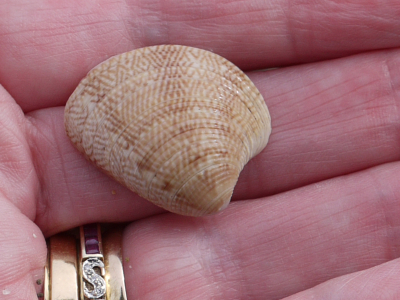 does this clump of rocks look better from this side .......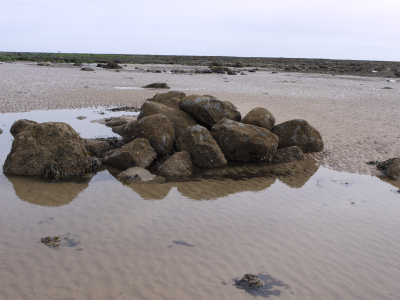 ........ or this side?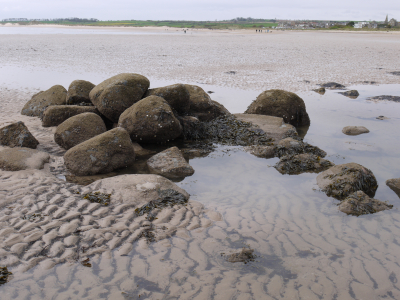 my new best friend - although he didn't live up to his name of Tiger!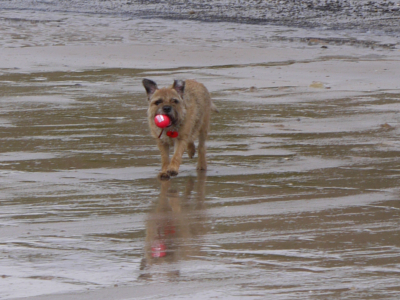 your eyes are not deceiving you - these men are playing golf!  The one on the left was struggling to hit his ball back up over the top of the steep slope
we paid heed to the sign - we didn't really want to be hit by a rogue golf ball, or run over by a golf buggy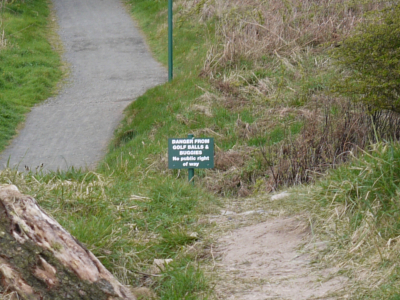 the groynes on Alnmouth beach are in better condition than those on Spittal beach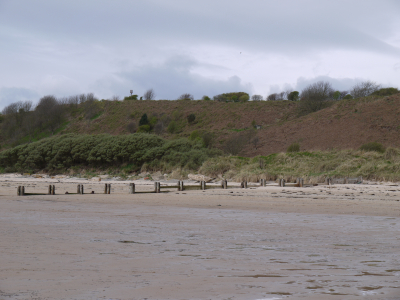 the wood is nicely weathered - Malcolm did suggest I popped a piece or two in my backpack, but unfortunately that wasn't possible!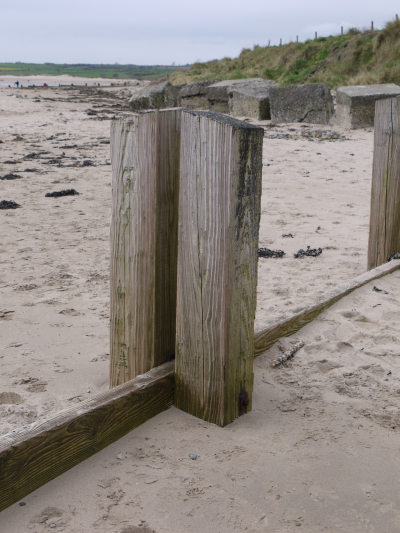 the wood might be in good condition, but the bolts are rusty, and you know that I do like a nice bit of rust!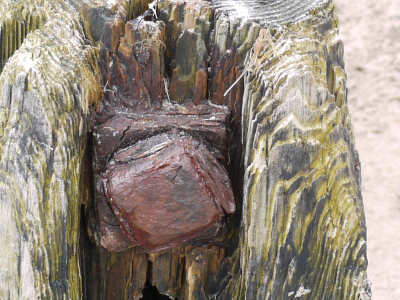 I haven't yet cured Malcolm of his tendency to walk into my photos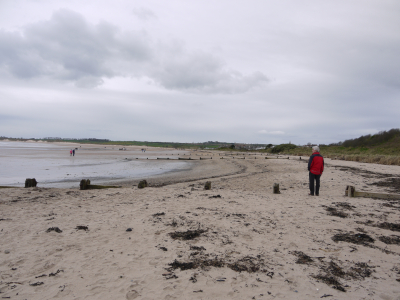 a welcome sight, a comfortable bench to sit on before we headed back to the car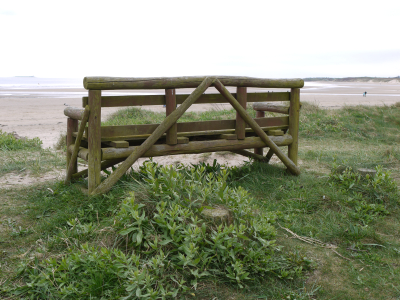 as for the third walk - well, you will have to come back on Wednesday for that one!