When I walked into Eckford Village Hall on Saturday morning, I was amazed by the wonderful display of quilts!  I stood on the stage to take this overview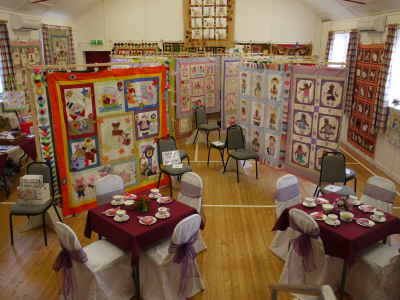 then I went back down to the body of the hall to take this photo of the stage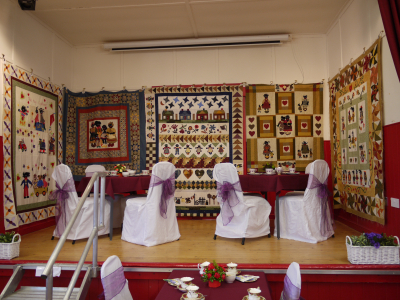 and here is proud Granny Margaret,  with her amazing grandson Harry.  The exhibition was to raise money to fund Harry's travelling in pursuit of more gold medals playing boccia.  I don't know the final total, but I know that over £1,000 was raised on Saturday from the entrance money, sales of raffle tickets, books magazines and other sewing stuff, and some very generous donations
before we look at some of the quilts, lets look at the other important part of the day!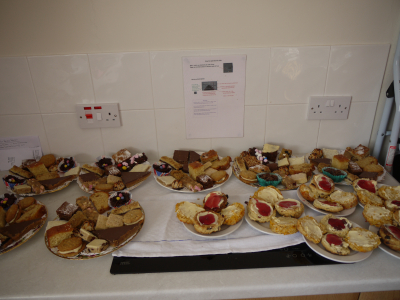 Margaret's friends had excelled themselves baking and donating a great array of cakes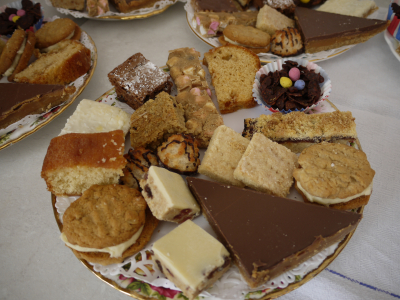 and some excellent scones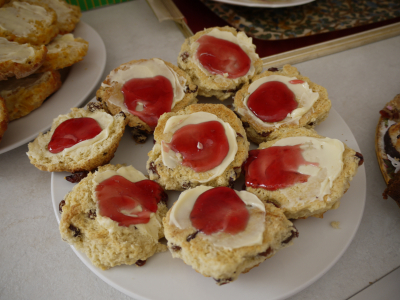 I'll start with this quilt, as yesterday the lovely Ivy asked me if I has taken a photo of this one, as it is her favourite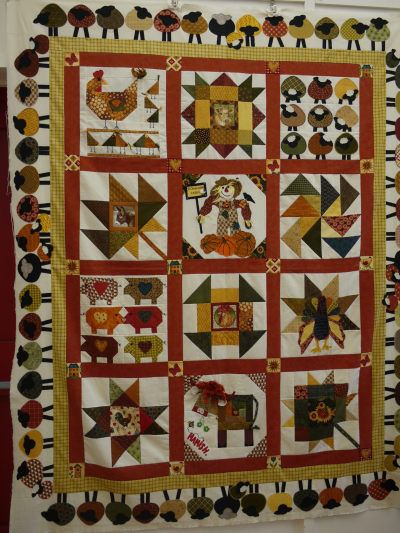 this is my favourite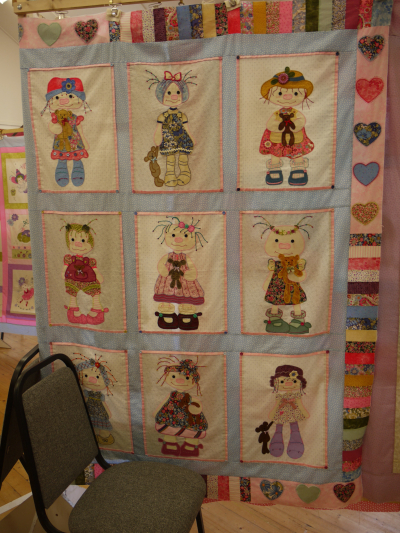 and I love this little cutie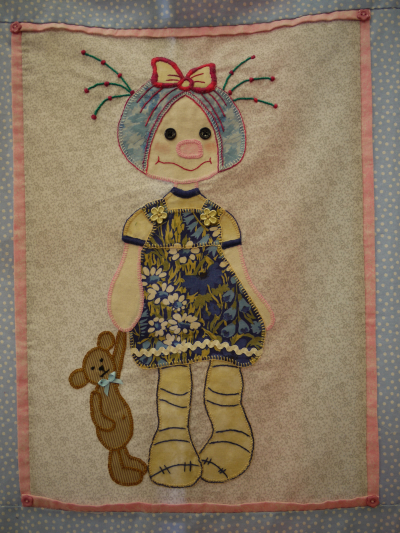 and this is my second favourite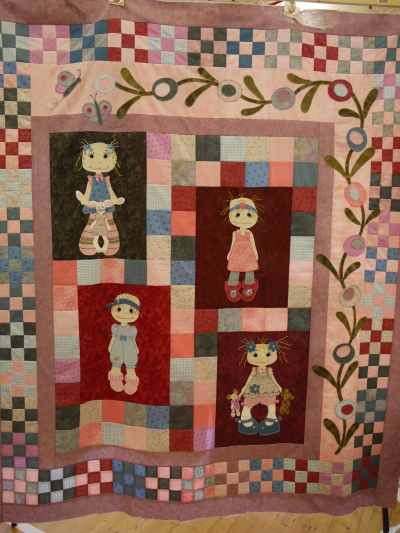 while all the dogs round the outside are digging, looking for the bone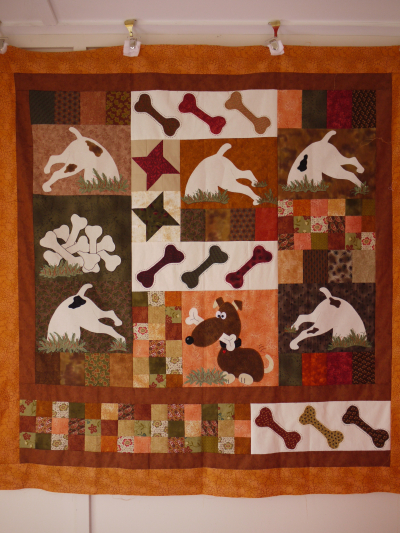 this cheeky little chappie has pinched it!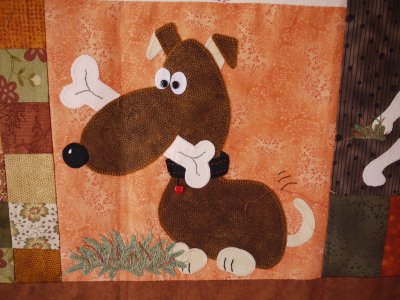 a lot of people commented on this little bear's necklace.  We all agreed that we would simply have put a circle round her neck, but the way Margaret has done it gives a marvellous impression of movement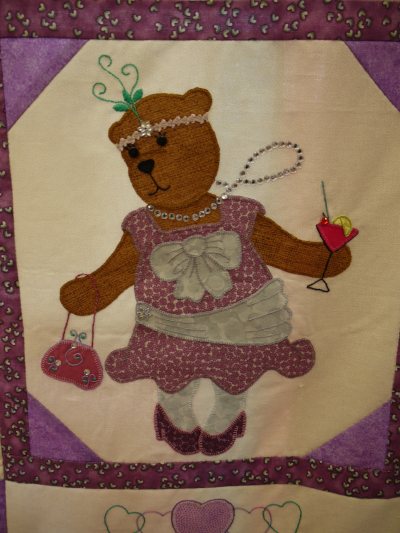 this little fairy is from when she was going through a bling phase - click on the photo to enlarge it to see all the little crystals she has embellished the fairy with
unusual colours for a Christmas quilt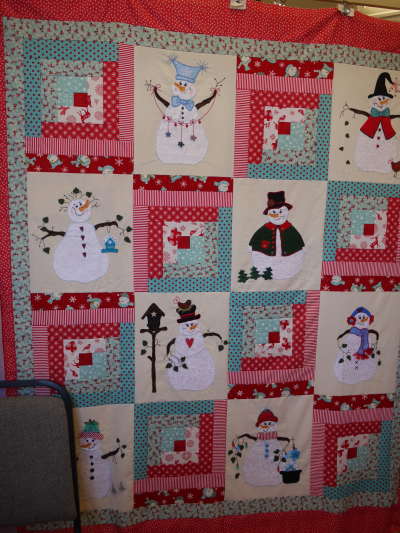 this lovely quilt has little bits of lace and delicate embroidery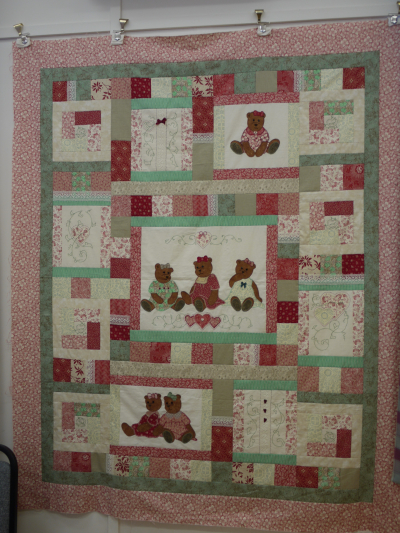 Margaret uses a lot of buttons for her embellishments, buying any that she sees that she thinks she will use in future quilts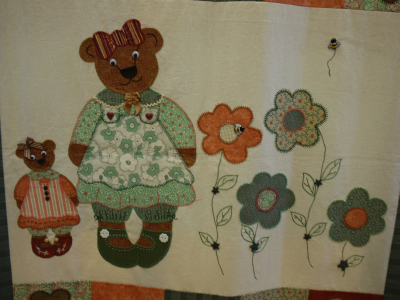 a fun Christmas quilt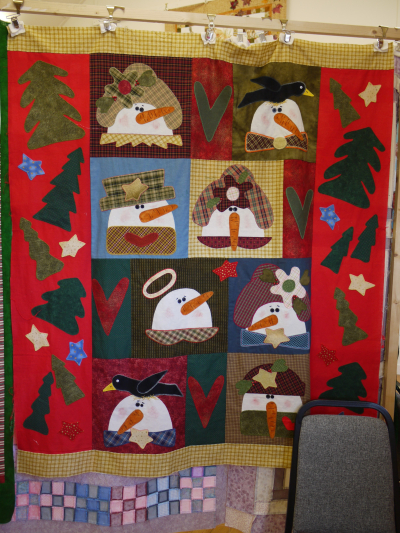 I still have a lot of photos left, so I shall share more with you on Wednesday!