On Tuesday morning, I settled down in the studio, with the latest episode of The Quilt Show on the laptop, and got to work on Nelly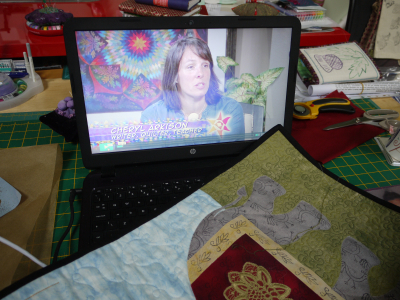 first, I finished hand stitching the binding on the wrong side, so that she is nicely framed in black
then I started stitching beads and sequins in the loops of the fmq, and having got bored with that, did some beading ......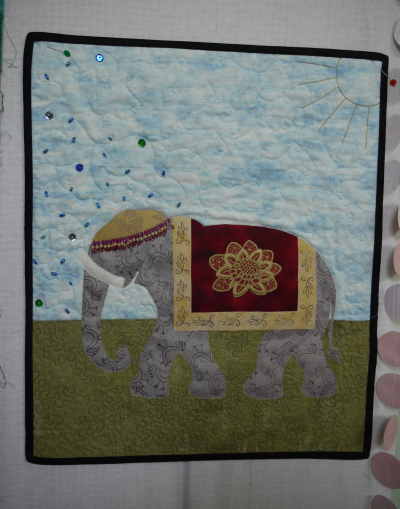 to make a fringe on the edge of her cap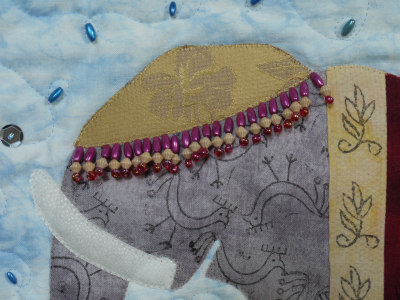 after that I had a little play with some fabric pens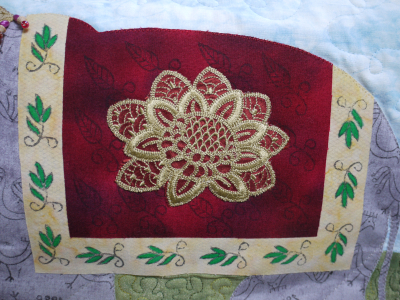 colouring the stamping round the edge of her saddle cloth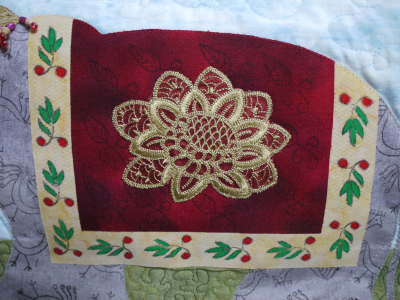 by the end of the session, I had almost finished adding the beads and sequins in the loops - she's looking good!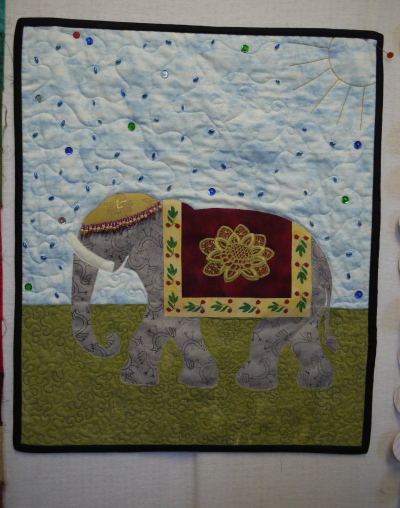 we had to stay at home yesterday and today,  when normally we would be at the flat, as we had unexpected visitors coming this morning.  Before they arrived, I sneaked out to the studio and disassembled the charity shop necklace
there is a good variety of bling to add to Nelly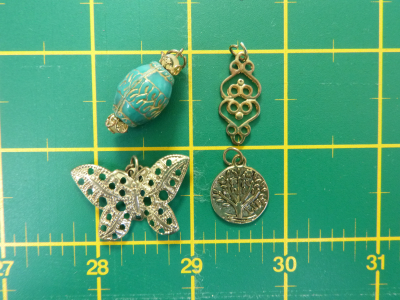 when the post arrived this morning, there was a very interesting package for me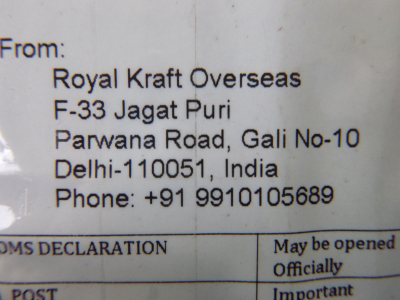 all the way from India!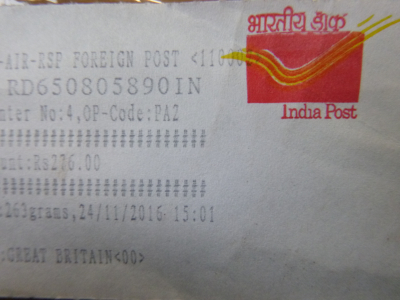 whoever had wrapped the package was a bit heavy-handed with the parcel tape, so it took a bit of effort to get it open
finally I freed the contents
a set of carved Indian stamping blocks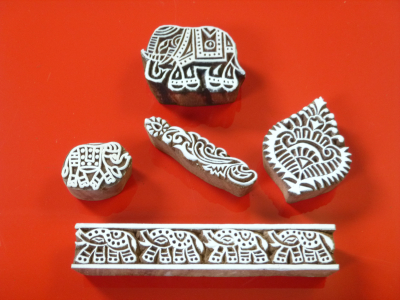 which I bought online here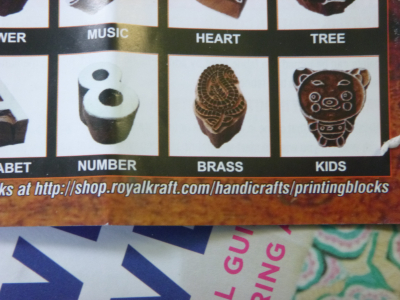 I had already got some ink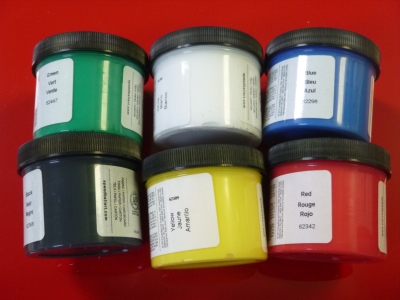 from here, and I am looking forward to having lots of fun stamping!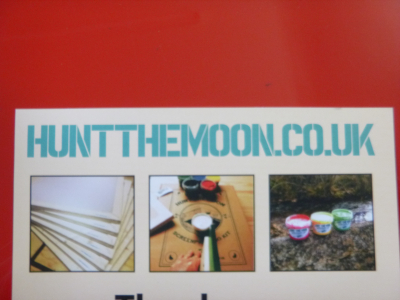 I bought this set last week - which you might find odd, as you know that apart from the Christmas cake, I don't bake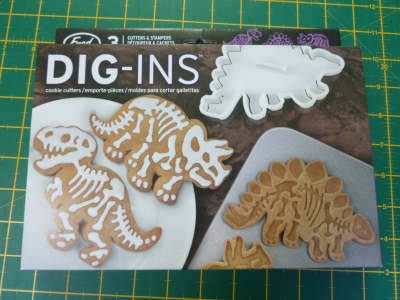 but I am hoping to use them as stamps ...... doing the outline in one colour, then doing the bones in another one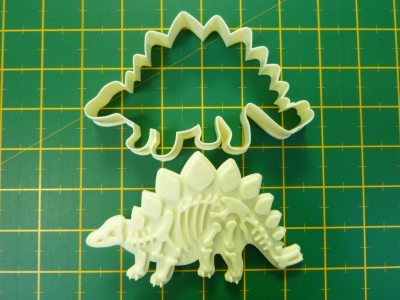 I love this month's calendar page - you know that I love sheepies!!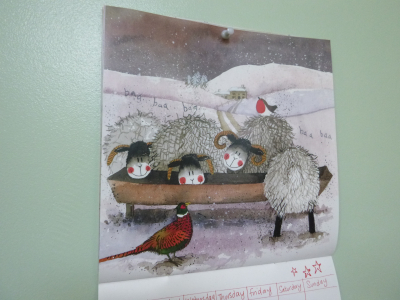 after the departure of our unexpected visitors, we went out for a walk, then went for a cuppa.  Malcolm had a slice of apple tart - I took the photo before he poured the cream over it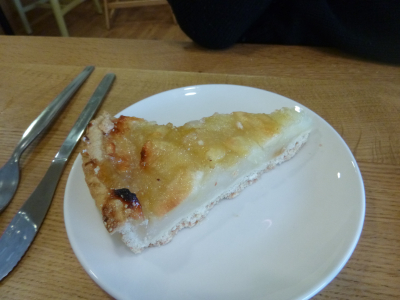 my strange looking confection is a meringue Christmas tree!  It consisted of two meringues which were vaguely tree shaped, with chocolate on the inside face, sandwiched together with strawberry cream.  Sounds a bit strange, but it was delicious!!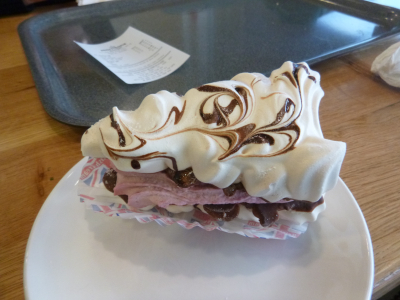 if you didn't see yesterday's post, do scroll on down to it, to read about the big challenge for next year ........ 17 UFOs in 2017.  We'll be heading over to the flat tomorrow morning, then there is great excitement for Monday, when I will be getting my sewing machines serviced!!  I hope you have a great weekend, love Anne