I was delighted last week to receive a copy of this new book to review*, from the lovely Aimee at Quarto.  The book is by Matt Chapple, winner of the Great British Sewing Bee.  Matt joined the army aged 16 as a vehicle mechanic, but along the way learned sewing skills to keep his uniform smart.  Over the years he has honed his skills altering and making clothes for his family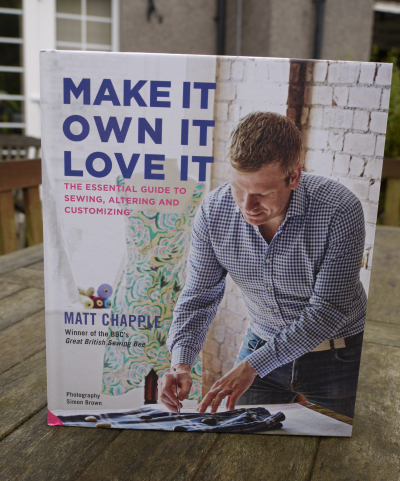 opening the book revealed these stylish drawings, and there are clear illustrations throughout the book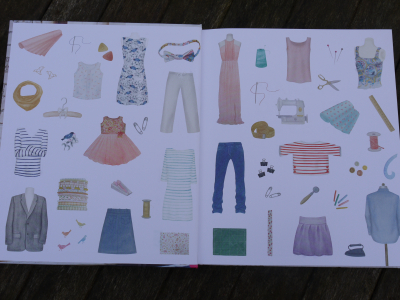 the table of contents shows how wide ranging the book is ....... the last section is on how to properly clean your shoes!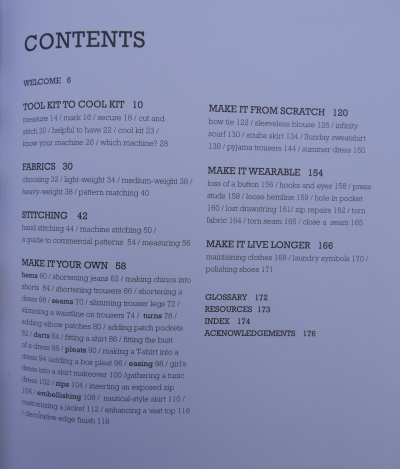 this is from the section on the various ways of transferring pattern markings to the fabric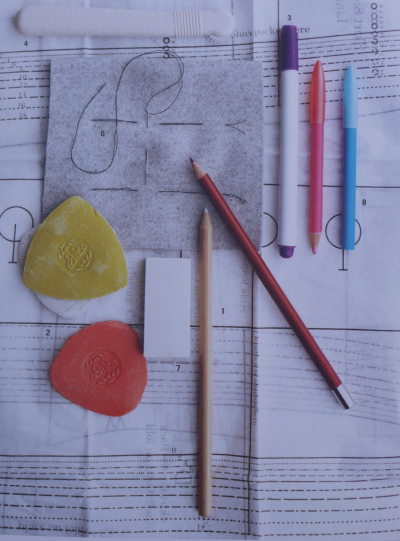 the instructions for taking measurements so that the clothes fit are very clear - I wish I had known all this years ago when I did a lot of dressmaking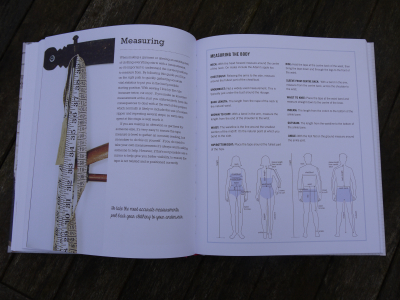 an action shot of Matt - one of his very good suggestions is to collect large pebbles from the beach to use as weights
although this shows matching the pattern for dressmaking, his method would also work for patchwork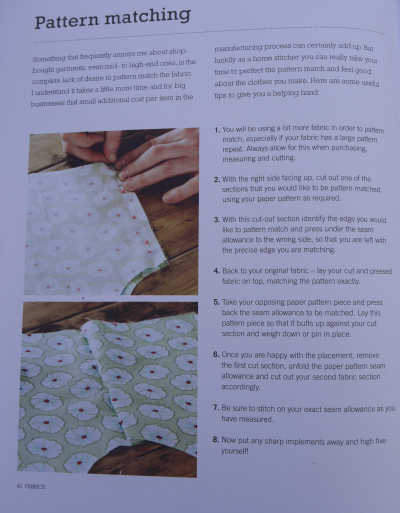 when I turned the page to Scuba Skirt, I was slightly perplexed - how would one go scuba diving in a skirt!  But of course it refers to the fabric, which is the same as that used for wet suits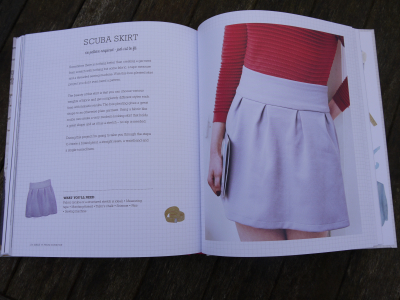 and there are touches of humour too ....... if you were to name your sewing machine what would you call it?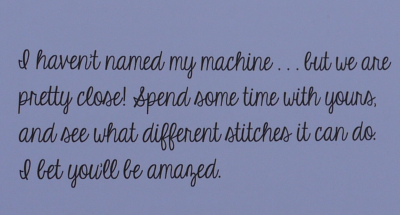 there is something for every sewer in this book, whether beginner, intermediate or more experienced, and it has certainly made me want to take up dressmaking again.  It would make an excellent Christmas present, whether for a friend, or for someone to give you!   The book is published by Jacqui Small, and you can buy it here
* other than the copy of the book, I have received no payment for posting this review.  I was given permission to take photos of the book to share with you.  The photos from the book are by Simon Brown.