When we were out and about yesterday, we had a stroll round Selkirk.  I found these two old books in a charity shop, and as they were only £2 each, they came home with me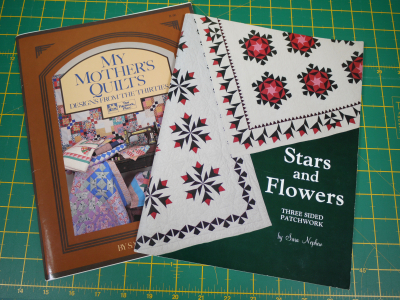 they have both been signed by the author, but unlike signed books that you see on antiques programmes on tv, I doubt that has added to their value!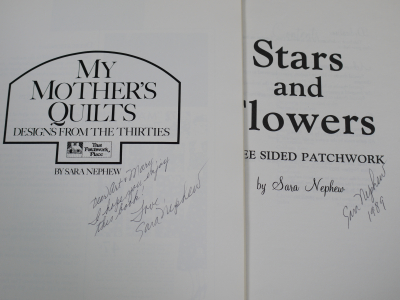 I was sad to see that the little knitting and sewing shop is closing, as the owners are retiring.  There was 20% off all wool, so three balls of sock wool came home with me.  The ball on the left is for me, and Malcolm chose the other two.  I think I might wake up one morning and find I have been sock knitting in my sleep!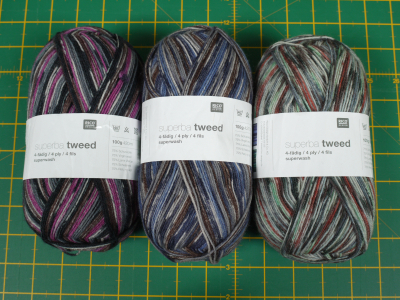 when I was at The Quilt Shop last week, Sue, the lovely owner, said that she had been asked if there was a pattern available for the Welcome wallhanging that I made for her.  Could I write a pattern for her ....... and could I also do a Christmas version?  So I have beavering away on both patterns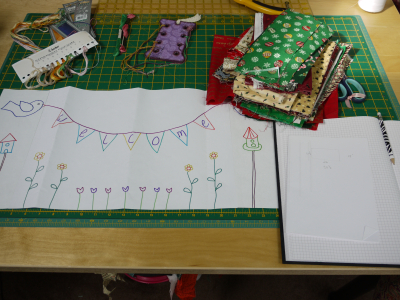 I hadn't written down any measurements when I made the Welcome wallhangng, but I had the original working drawing (in the previous photo) so I made a note of all the fabric required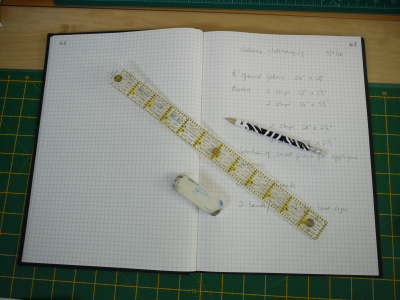 I cut a piece of fabric for the centre panel, and added borders
I drew round the template for the bunting on double stick fusible web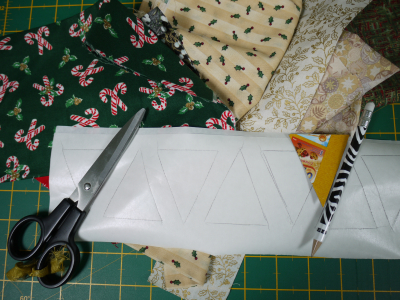 and cut out the pieces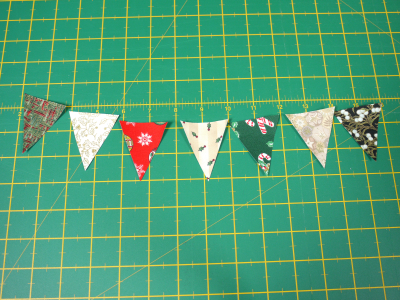 then did the same with the little birds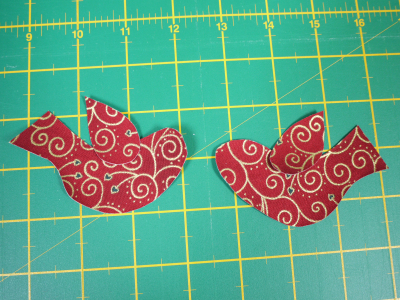 I added some red and white twine to the bunting, and made a sign saying Santa stop here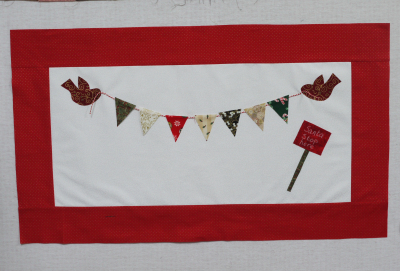 I cut out a tree shape from paper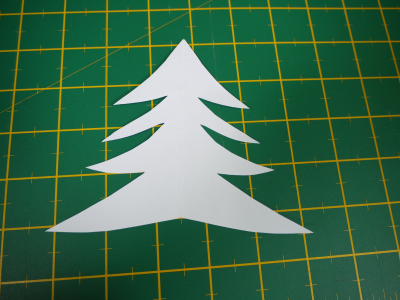 glued it to a piece of card (except the paper doesn't show up in the photo!)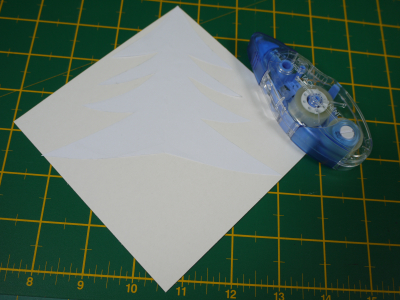 I cut it out, and also cut out a template for the tree trunk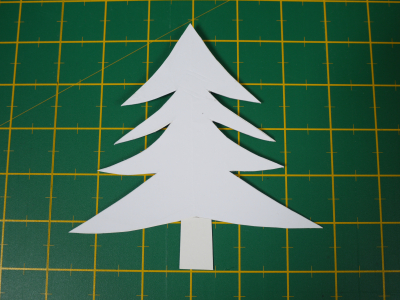 I had a good rake through my stash, and found these snowflakes - when I sew them on I'll add a little bead in the centre
making a start to drawing the pattern sheets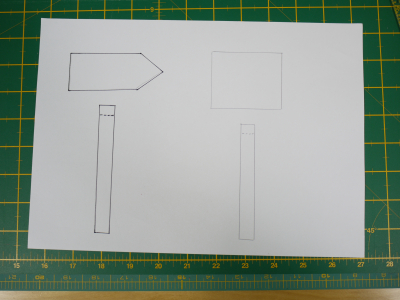 I needed to draw some little circles, so borrowed this technical doodah from Malcolm - he has had this for many, many years ....... from way back when engineers actually did their drawings by hand, not on the computer.  Stuart, too, is an engineer, and I seem to recall that he did his drawings both by hand and on the computer when he was at university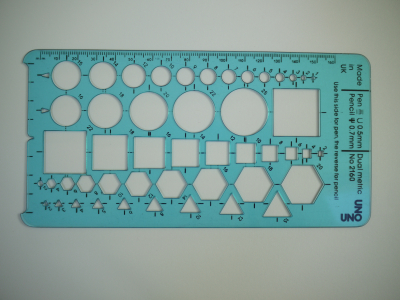 the basic pattern sheets.  At this stage I make photocopies ......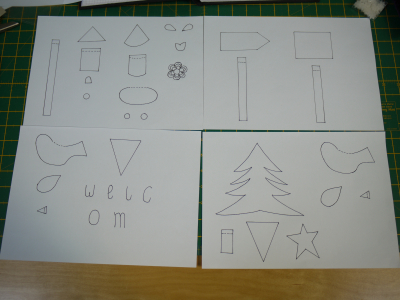 ....... in case I make a mistake when I add the writing.  Now I need to do the written instructions ...... and make the Santa wallhanging so that I can take a photo for the front cover of the pattern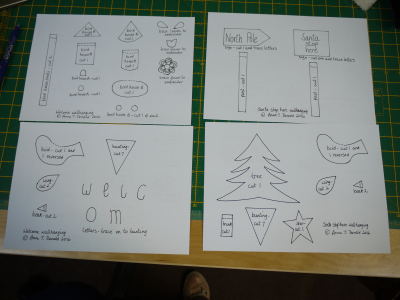 I won't be here tomorrow, as I shall be away all day at the Autumn Quilt Show at Ingliston ........ and I shall have to make my own dinner when I get home, as Malcolm has gone over to the flat and I will be home alone until Sunday!  I'll be back  on Monday with my show report (and no doubt one or two purchases).  So, a day early, I will wish you a good weekend, love Anne