I recently received an email from Marlee, at Jacqui Small Publishing, asking me if I would like a review copy* of the new crochet book by Molla Mills.  Of course I said yes, and within days the book arrived.  When I read in Marlee's email that the book was called "Crochetterie", I imagined a book full of dainty designs, but as you can see, that is not the case!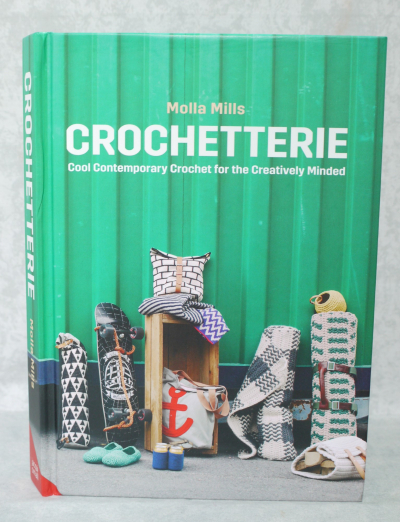 and Molla looks nothing like any other crocheter that I know!  She is Finnish, with a wonderful quirky style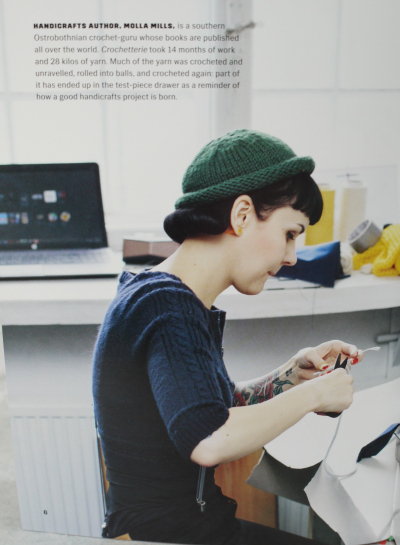 I found this photo of her online, but there was no indication of who took it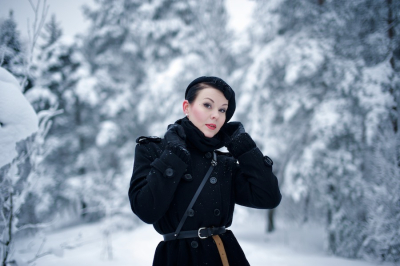 but what is this in a crochet book - a rather cute young man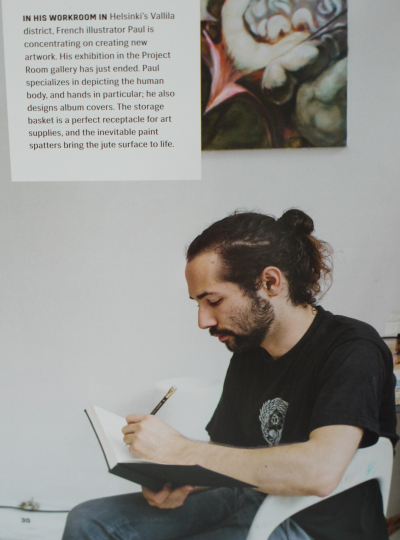 and another handsome young man (with an impressive woodstore!)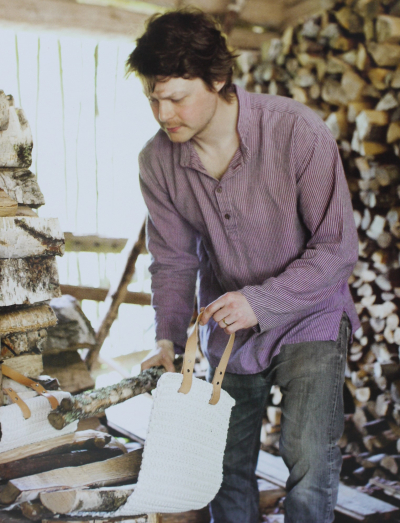 yes, Molla has written the book to appeal to men!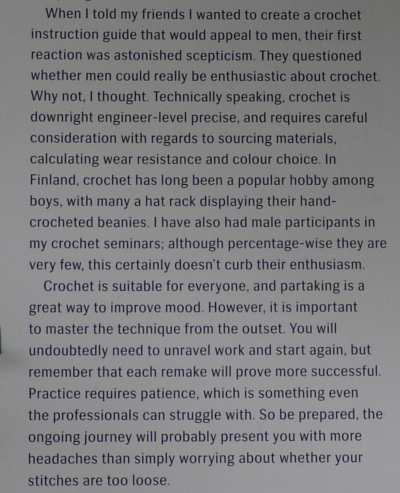 if you want to make yourself comfy while reading the book and working up the designs, why not start with this stylish cushion, to support your back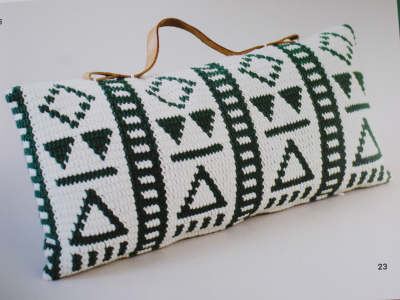 oh my, another young man, sitting on a crocheted rug, while whipping up a few little slippers
this is Molla's Dad, off to chop some logs (not a sight you see much in Hawick!)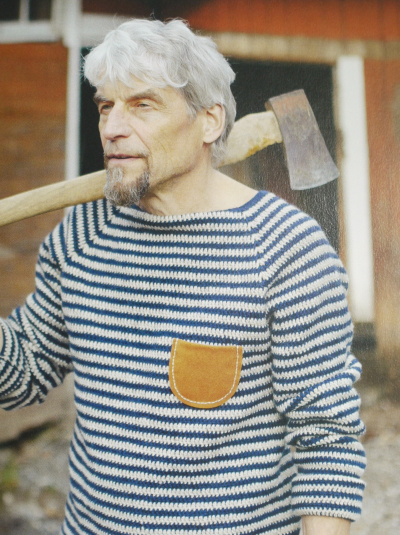 I love her description of the jumper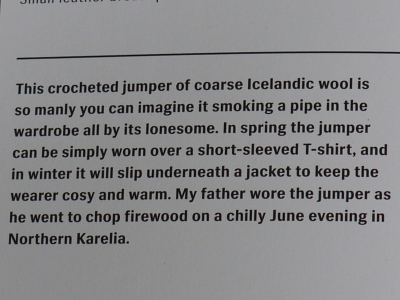 I will have to crochet a pair of fingerless mittens, for next winter on the beach
and I want a passport holder for my next holiday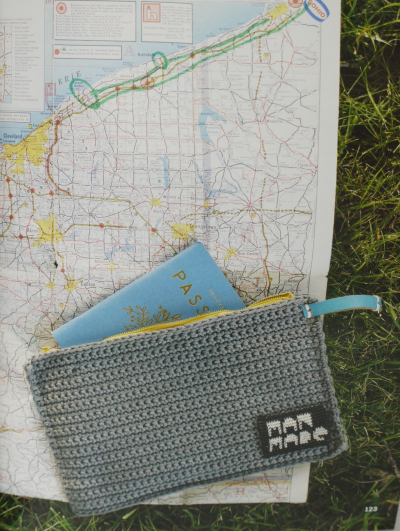 I don't suppose Stuart has a skateboard any more, but if he did, I know that he would like a funky crocheted carrying strap for it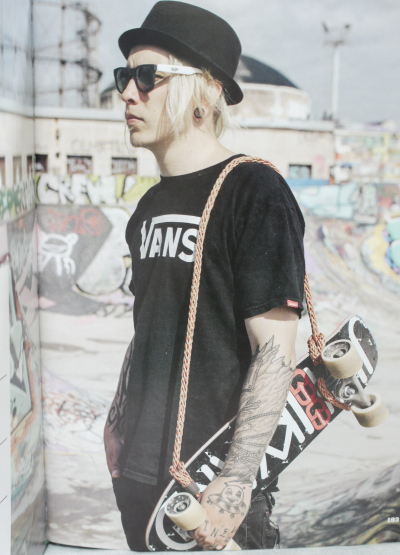 one last photo of a hunky chap, striding out with a very smart rucksack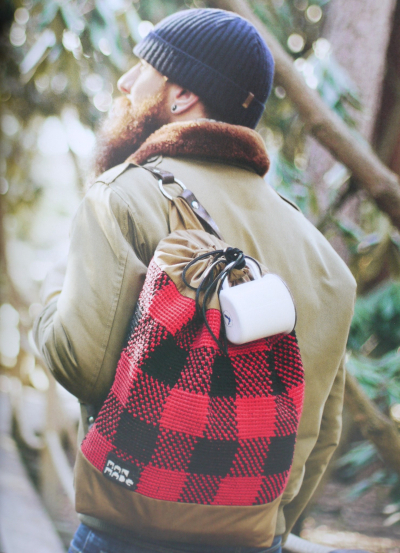 and of course to crochet, you need hooks ......... do you think Malcolm will whittle some for me?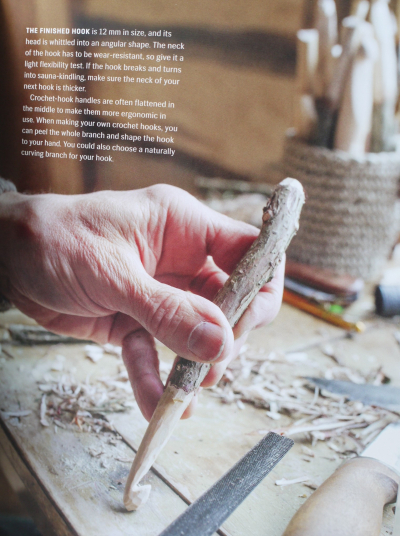 I think this is a brilliant book!  There are 30 projects, both practical and decorative, for all skill levels.  The instructions are clear - even I, an occasional crocheter, can follow them with ease.  The photography is excellent, with lots of photos all through the book.  I've had the book sitting beside me since I got it, and I keep picking it up and having another browse through it, as it is just one of those books that makes you smile!
*I was given the book free of charge, but I have received no payment for writing this review.