........ but after reading Jessica's latest post, I realised that we still have lots of interest in the garden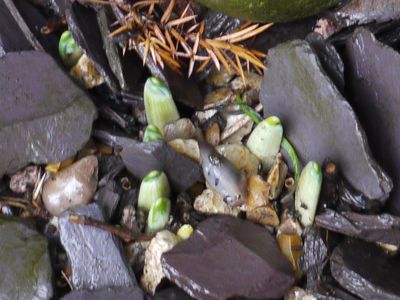 daffodils peeping through in a sheltered corner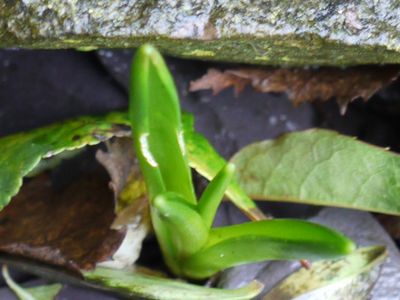 a little bluebell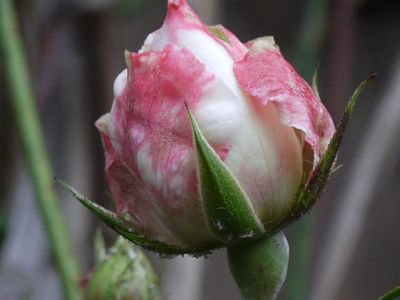 a rose bud on the climbing rose on the front of the house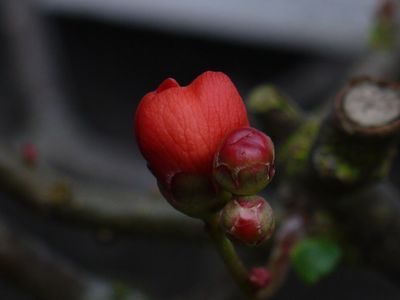 buds on the ornamental quince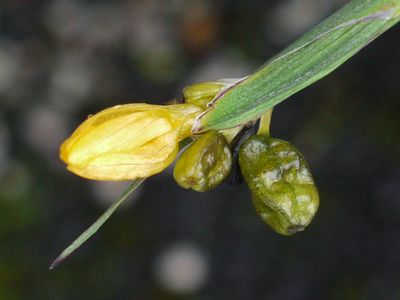 buds on a little alpine in an old sink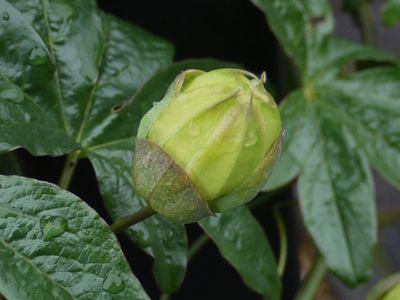 I don't know what this is!
even some of the tattered flowers still look good!
this fuchsia flower was pink!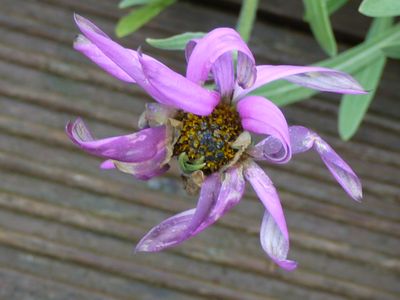 a shredded osteospermum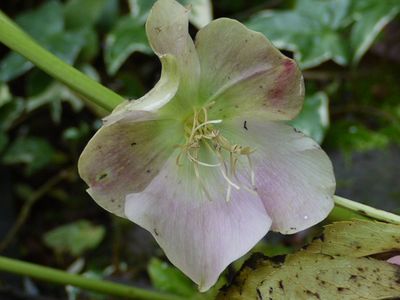 a faded hellebore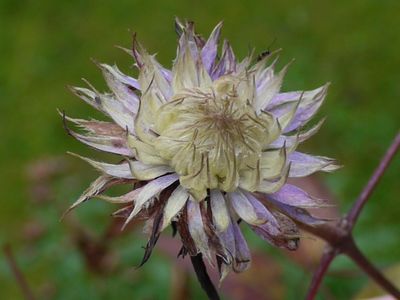 clematis #1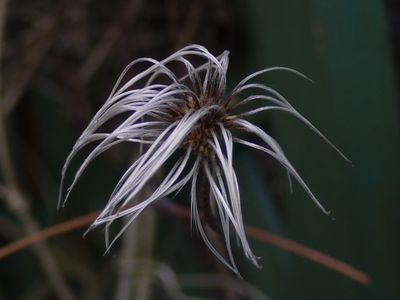 clematis #2
this strange thing is on the false castor oil plant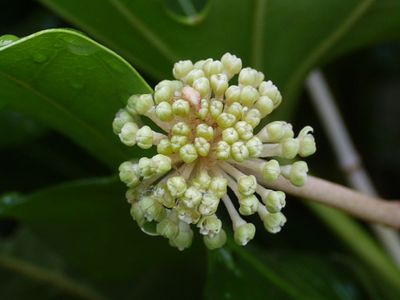 there is also new growth on two of the trees in the back garden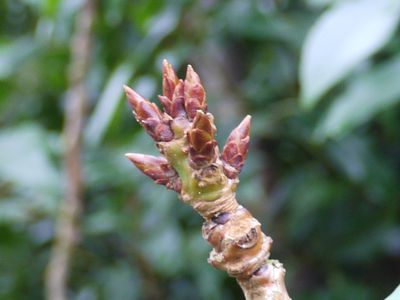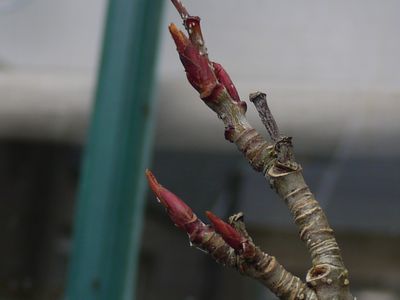 usually when we go for lunch on a Wednesday Malcolm pays the bill ...... but today was my treat!  We went to the Jammy Coo, where as usual I had the bacon, brie and cranberry panini (I know I should try something else, but when I find something I like, I tend to stick to it!)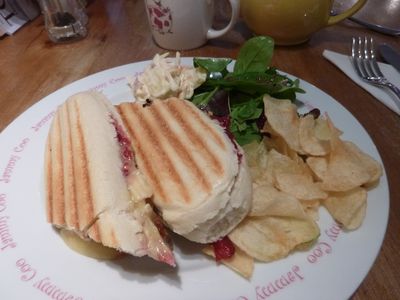 Malcolm had Parma ham, mozarella and olive on his panini - of course I wouldn't choose that one as I don't like olives, but he said it was delicious!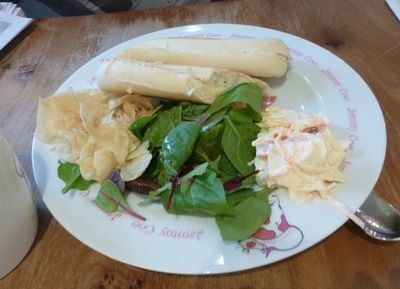 Friday will be my last post of the year. so do come back for some festive fun!