You may have thought that with all the other stuff going on, that I haven't been doing any sewing!  But I have been working very hard on my Aunts' Quilt, to make sure that I had this month's stage finished.  I started by trimming the applique blocks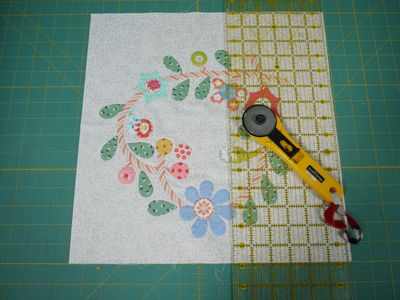 but you will have to wait until next Friday to see the full report!  The little elephant stitchery is finished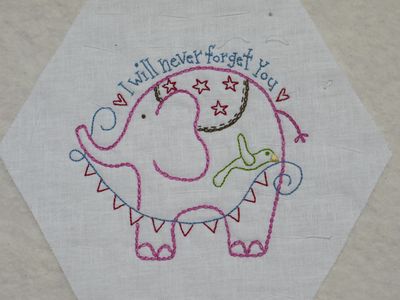 and I have made a good start to the next one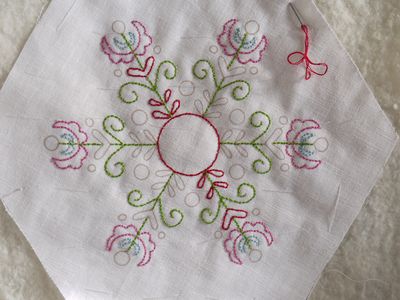 yesterday I sent Malcolm up into the loft to retrieve two pieces of furniture for me.  First, this half-moon piecrust table, which belonged to my Mum and Dad.  I can vaguely remember them buying it when I was little, so it must be at least 50 years old!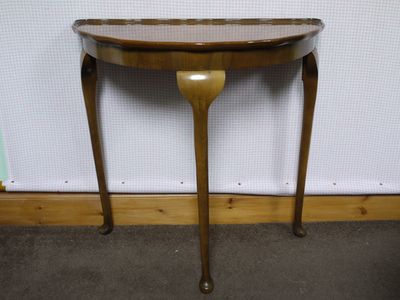 I am going to paint it with this Annie Sloan chalk paint, and bring it over to use as a hall table in the flat
we had this little chair in the hall of the Victorian house which we lived in, in the 90s.  It was the time of paint effects and stencilling.  I think Malcolm used a stencil for the basic design, then embellished it.  But it too is going to be painted with the chalk paint, and will go in the guest bedroom at the flat.  While I am painting it, Malcolm will recover the seat.  There is a tale to tell about the fabric that is on it at the moment, but I will have to look out the relevant photos to go with the story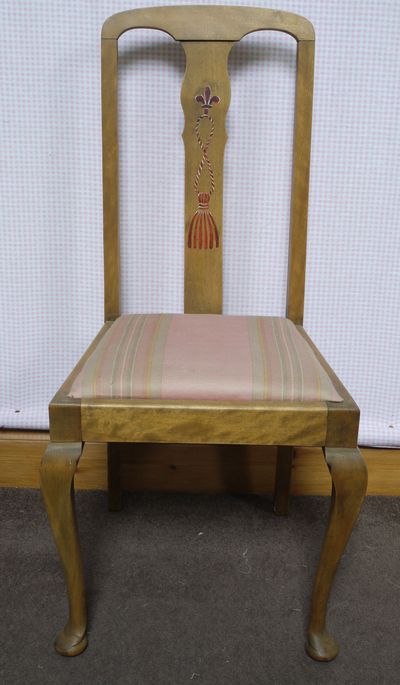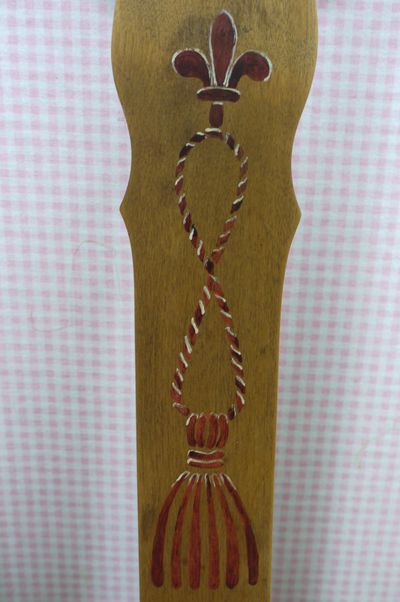 this cupboard is now in my studio, another paint effect and stencil job
I painted the cupboard in the paler paint, then sponged it with the darker one.  I then stencilled it - even stencilling rosebuds on the handles
I also painted the inside of the cupboard!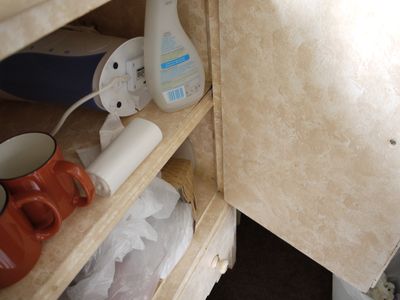 I wasn't at patch'n'chat this afternoon, as we came over to Berwick.  For a change, we came via Duns, and popped into the Garden Centre for a cuppa.  So there is still a Friday cake ....... the most wonderful scone, filled with blueberry Eton Mess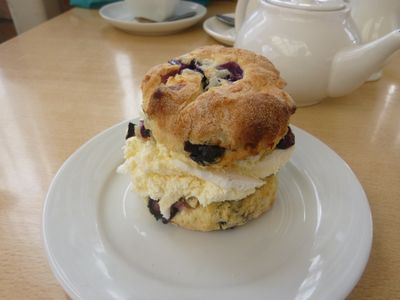 for those of you who may not know, Eton Mess is broken up meringue, mixed with fresh cream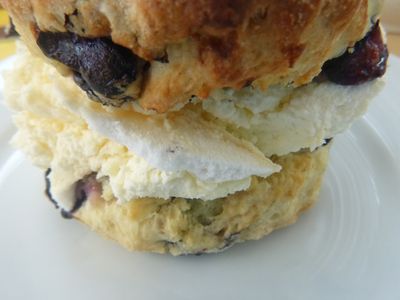 the forecast is good for tomorrow, so we are looking forward to the Seaside Festival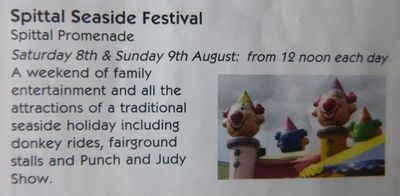 I hope you have a good weekend, love Anne