This year for the first time we had starlings nesting in the ivy (I didn't manage to take photos of any of them).  There must have been several nests in the area, as every morning they all meet up on the phone wires across the road
there is always a squabble for the best positions - move over, no you move over!
this afternoon, Maureen gave me a jar of her summer fruit jam, which she had just made this morning.  I may have to attempt making some scones ...... there is nothing finer to have with a cuppa than a scone with cream and delicious home made jam!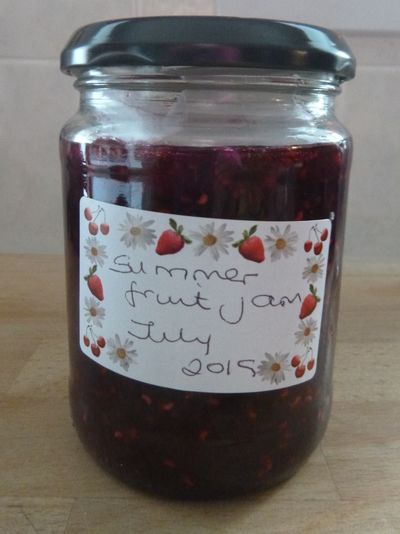 she has a very productive garden, and also brought me luscious plump blackcurrants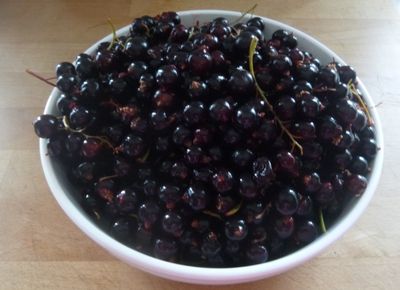 and delicious red gooseberries ....... I guess I will be busy making jam, jelly and curd over the next few days!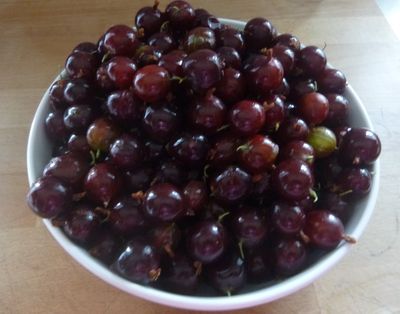 and now for the Friday cake ....... our favourite apple and sultana.  There were only a few of us there at the start of the afternoon, so we were anticipating a large slice each - we were unhappy bunnies as more and more people arrived and the envisioned slices got smaller!!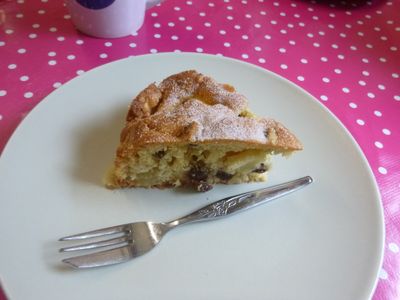 apart from the afore-mentioned jam/jelly/curd making, I hope to do some sewing over the weekend!  I hope you have an enjoyable weekend, love Anne