The title could refer to the Friday cake, but you will have to wait until the end of the post for that.  Instead it refers to this tasty mouthful which Mrs Blackbird had gathered to feed to her second brood of chicks.  The nest is in the big conifer in the corner of the front garden, and she was sitting on top of the telegraph pole before she flew down to the nest.  (The photos were taken at full zoom, so aren't a sharp as I would have liked)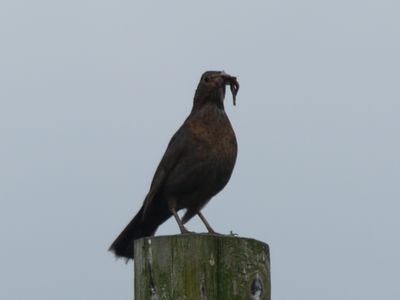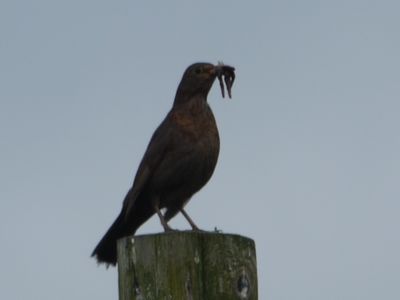 I was somewhat worried that I didn't have many photos for today's post, then I remembered I still had these ones from last weekend.  Do you have rather a lot of money to buy this house in Berwick?
it is a beautiful old house, but sadly dilapidated.  It would be a decided money pit to restore it to its former glory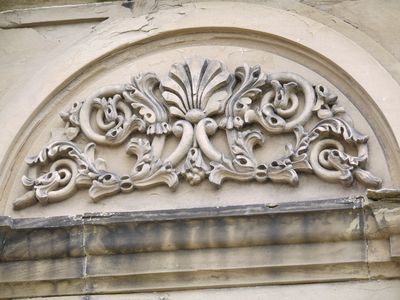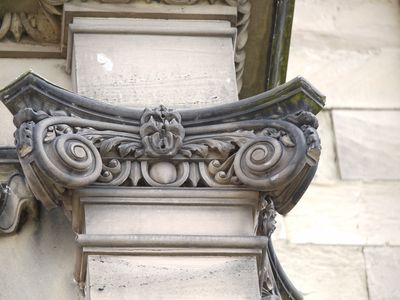 when I was looking through the folder for the previous photos, I spotted this one.  Malcolm pointed out the reflection of the lighthouse on the water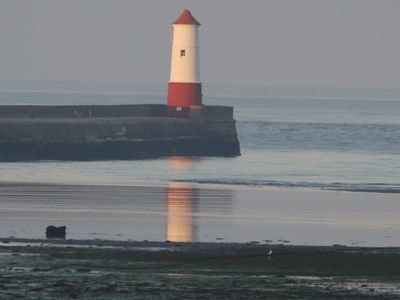 and the pilot boat was reflected in the dock.  The little blue boat ties up against the pilot boat and the crew climb on to the pilot boat and then on to the dock ..... the blue boat is too small for the crew to access the dock directly
and now for the most important photo of the week ...... the Friday cake!  Annette's treat for us this afternoon was a chocolate, cream and strawberry cake -yum!!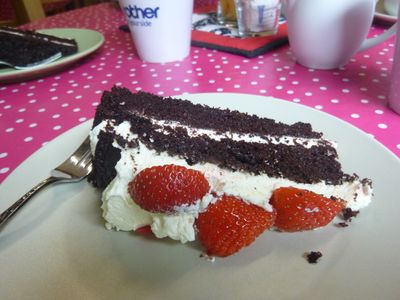 Stuart and Alison have already arrived in Berwick (they are having a night out on the town!) and we will join them in the morning.  They have been told to bring old shoes for walking on the beach, and no doubt Stuart will have his new camera with him, so there will be frequent stops for photos!  I hope you have a super weekend, love Anne