First up this morning was The Lovely Baby quilt (now its official name!).  Having finished the quilting, I trimmed the edges
and stitched on the binding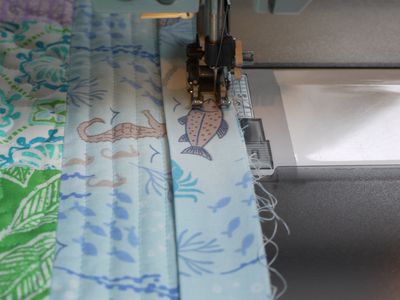 leaving a gap, so that I could join the ends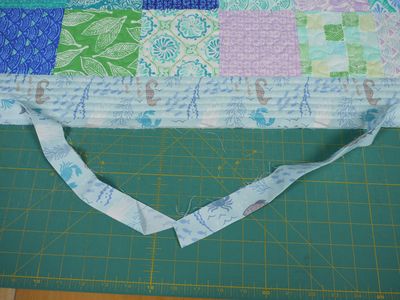 first, I unfolded the right hand tail, and pinned it in place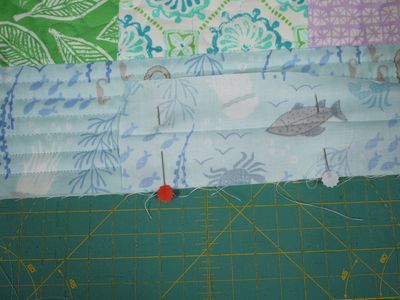 I overlapped it with the left hand tail, the end of which I had cut diagonally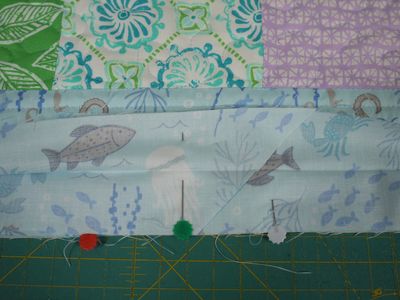 placing a ruler against the edge, I drew a line on the right tail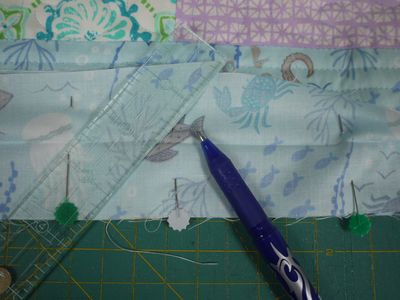 I then lifted the left tail out of the way and marked another line, half an inch away from the first line - this was my cutting line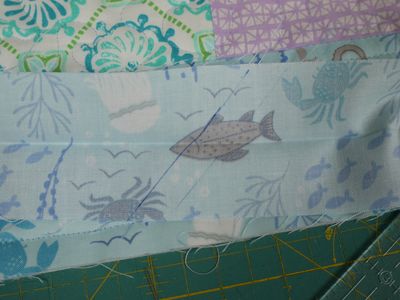 I put together the two edges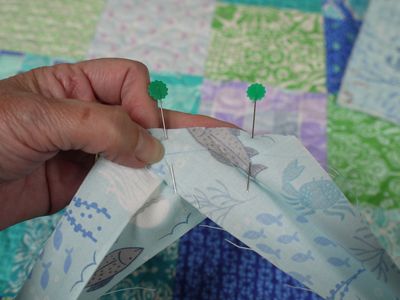 stitched the seam and pressed it open (oops, steamed up the camera lens!)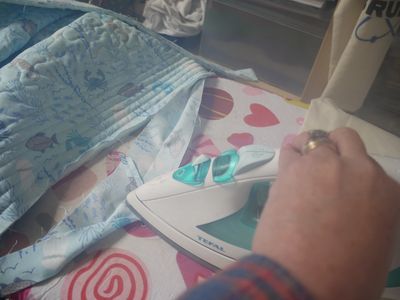 a nice, neat seam
all I have to do now is hand-stitch the binding to the back of the quilt.  I hope to finish it this evening, so we can have a big reveal tomorrow!
When I saw this beautiful bag marked down to half price last week, it just had to come home with me
I did hesitate slightly, as the bag only has a small pocket inside
and a small pocket with a zip on the end of a strap - handy to keep your keys in, if like mine they always end up somewhere at the bottom of my bag
I generally buy bags which have pockets or divided sections, as I like the (copious) contents of my handbag to be organised.  So I decided to make two containers to sit in the bag to keep my stuff sorted out.  I looked out some fabric and some stiff interfacing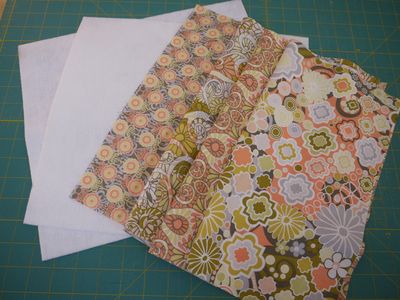 and soon had two smart pockets to put in the bag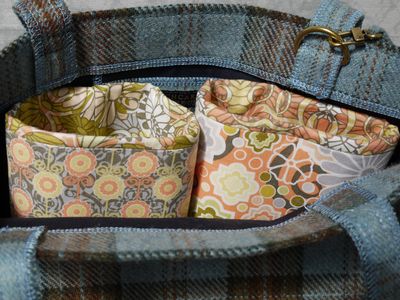 there was just one last little job.  The bag didn't have a fastener - no problem, a quick rake in the bits and bobs drawer produced this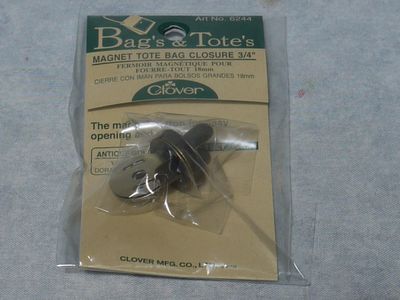 a quick look in the tweed remnants produced this charity shop bargain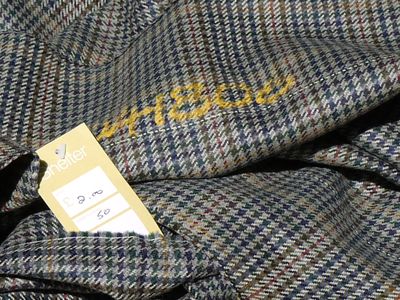 another drawer produced this tape, which I have had for years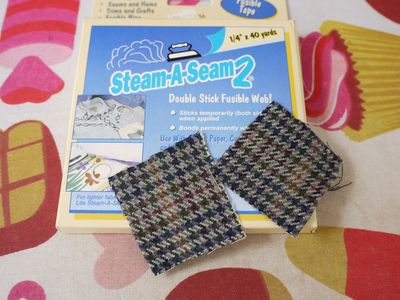 a quick bit of pressing and the fabric squares were "hemmed" (oops, one turned out lightly more rectangular than square!)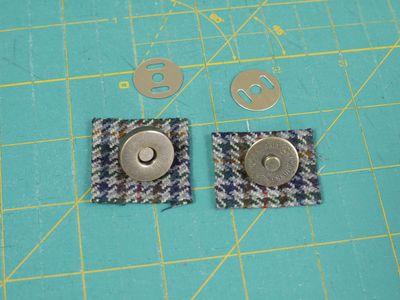 I cut two small slits in each piece to put the legs through, then added the washers and bent the legs out to the sides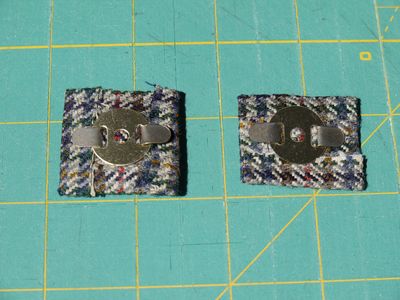 all I have to do now is hand-stitch them in place at the top edge of either side of the bag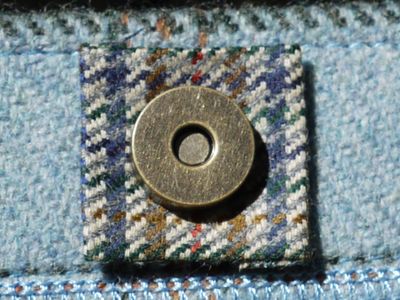 the rest of the afternoon was spent doing more prep for the Aunts' Quilt, but you will have to wait until my next report to see what I did!