On holiday, we were in a lovely new shop in Pollensa which sold all things soapy.  I spotted something which I thought I could make for the craft fair.  When I was in Berwick last week I was able to buy some lovely scented soaps, which you can see here cut up into quarters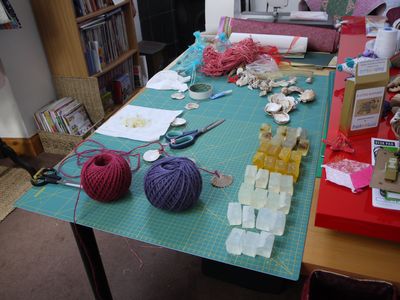 I bored a hole in each piece of soap with a skewer, and tied some rafia round each piece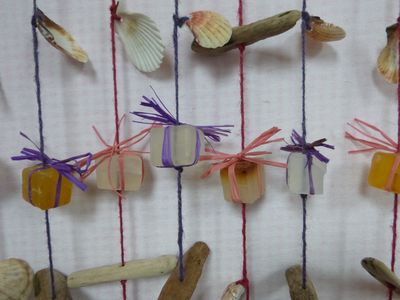 then strung the soap with shells and driftwood. to produce fragrant mobiles to hang in the bathroom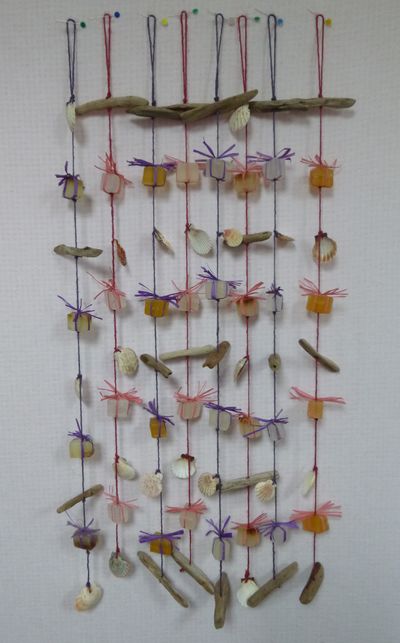 the next job was to cut up card to make price tags (the word blunt  on the rotary cutter refers to the fact that the blade is too blunt to cut fabric, but not card)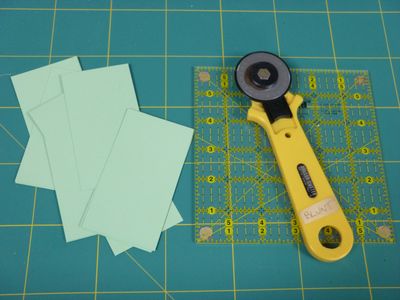 ready to stamp - if you didn't see the stamp when I made it several weeks ago, it says DriftAway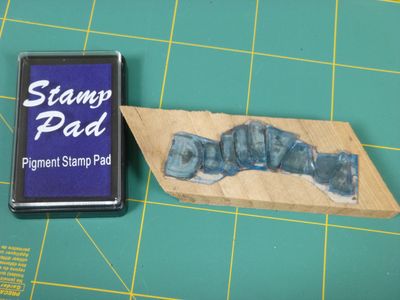 we have just about finished making things, the next job is to decide how to set up our table - I think we will have a trial run on one of the studio tables next week, so that we have a plan to follow when we set up on the Friday night.
I have been stitching away in the evenings, and have finished another block for "Twas the night before Christmas" - a jolly fat Santa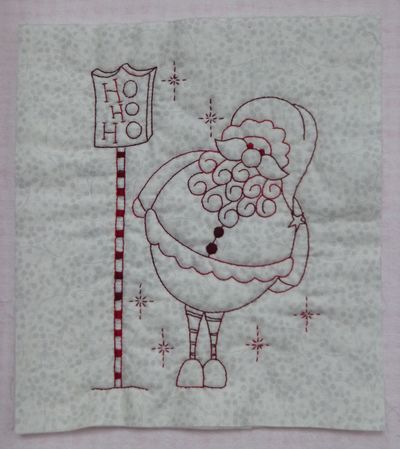 when we were in Majorca, Maureen wasn't that far away, as she was on holiday in Barcelona.  She found a shop selling beautiful Japanese fabric, and brought back this piece for me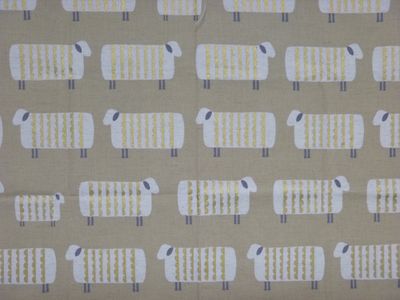 I have been trying very hard not to buy quilting/craft books, but I succumbed to this one after seeing Joanne Sharpe on The Quilt Show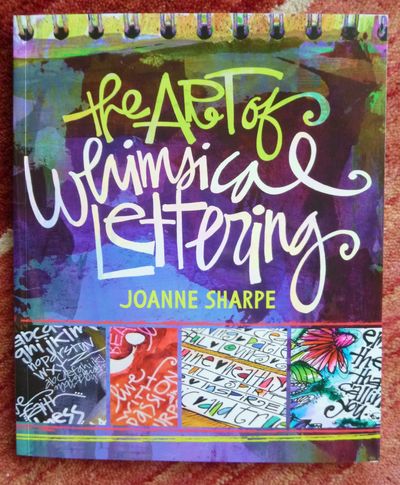 a lot of the book is about lettering in journals, but I like this little stitchery
we went out for lunch today, to the Jammy Coo.  Malcolm had a delicious parma ham, mozarella and olive paninni
while I tucked into a bacon, brie and cranberry bagel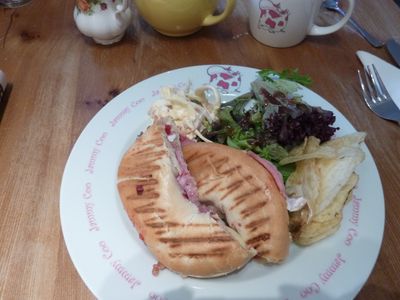 when we finished, Delia, the lovely owner, tried to tempt us with a cake, but we declined!  To finish, I have two quirky photos from our holiday of modes of transport - neither of which you are likely to find me using!