Well that's it , I am no longer middle-aged, I am now officially old!  As of today the government has decreed that I am a pensioner ...... although how I can be one when I am only twenty nine I do not know!  Never mind, Malcolm has cheered me up with a bottle of fizz and a box of posh chocolates!
When I was watering the orchids this morning, I realised that there were two which have flowered since the last report.  The first one is quite small
while the second one is quite a bit bigger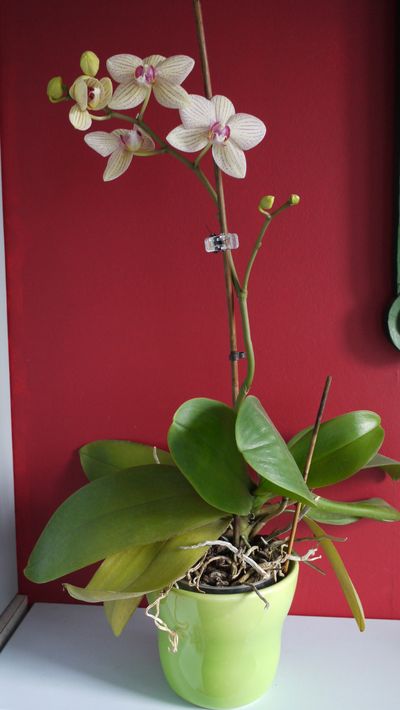 it has very striking markings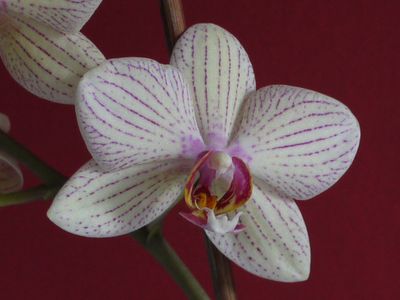 this is the one which I bought recently, which is still flowering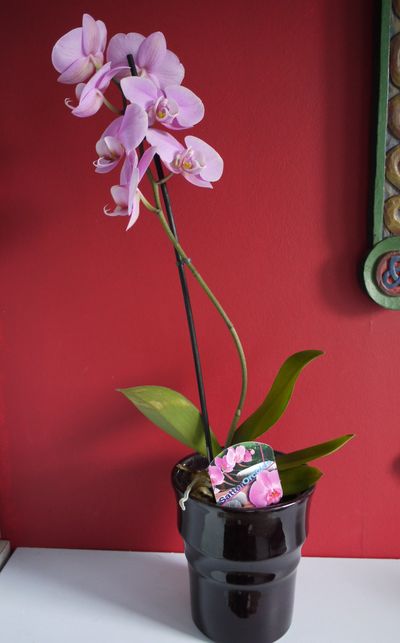 this one has been flowering for months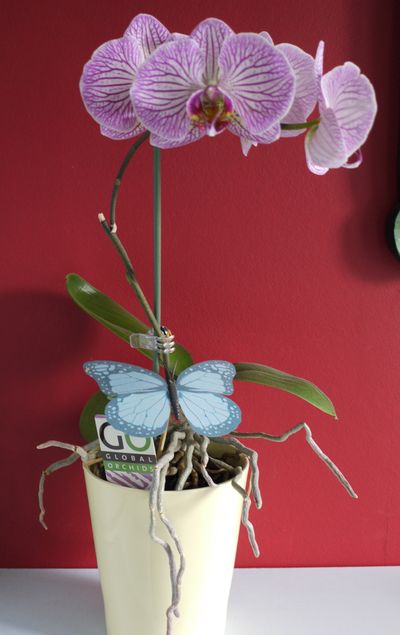 and it too has striking markings
I had neglected my knitting recently, but have now made some more progress on my sock.  I have turned the heel and am now knitting the foot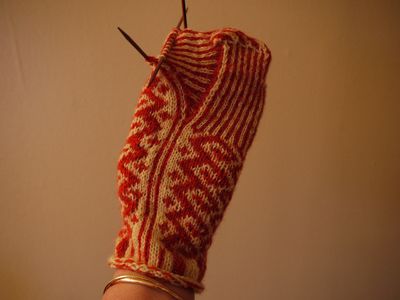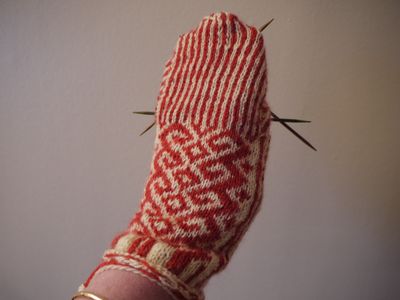 so what was the project I started quilting yesterday?  It's my Baltimore bed runner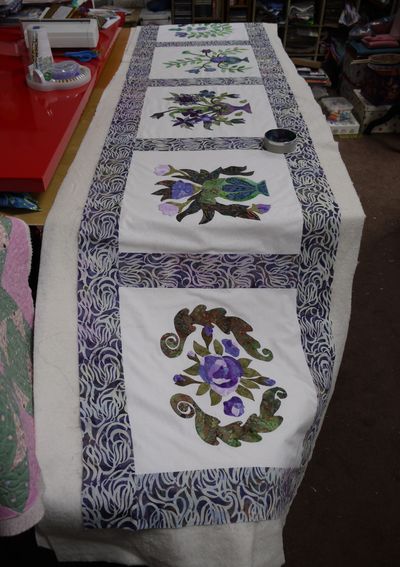 I quilted most of the first block ........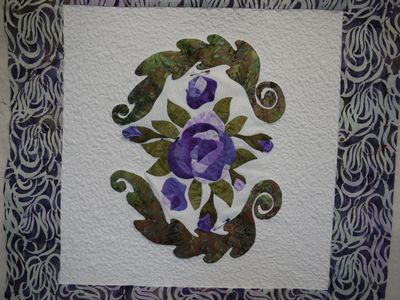 ........ with my favourite tiny meander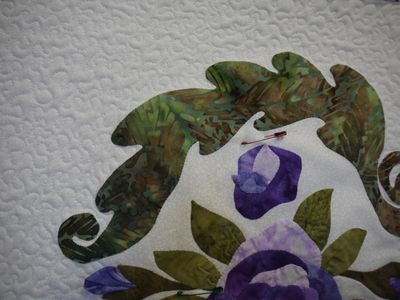 at patch'n'chat today, Kay brought in the beautiful batik quilt which I won in Margaret's auction.  Kay has quilted it beautifully on her longarm machine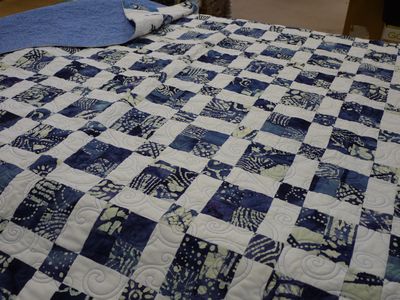 then of course there was the Friday cake ....... bliss, it was our favourite apple and sultana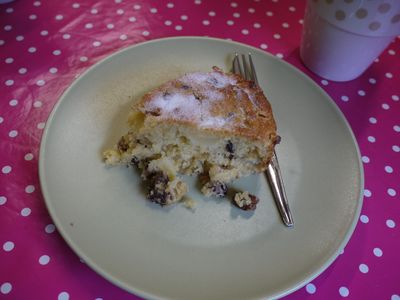 we haven't made any plans for the weekend , but no doubt scones will appear at some point!  I hope you have a good weekend, love Anne