It snowed on Sunday night, melted a little bit, then froze again.  I took these photos yesterday morning before it was quite light, and the moon was still out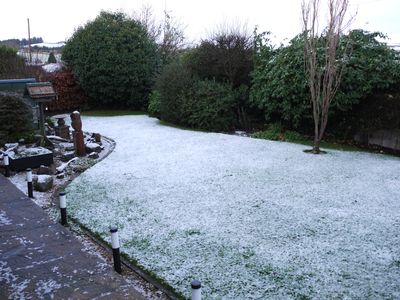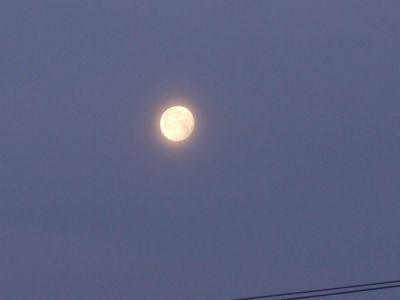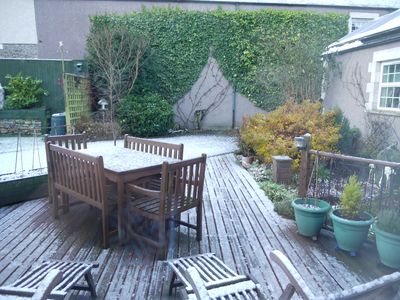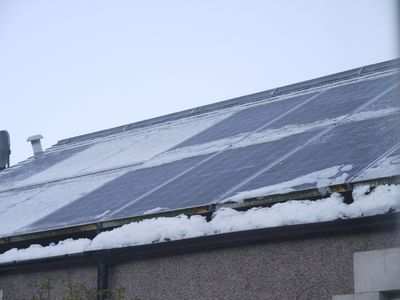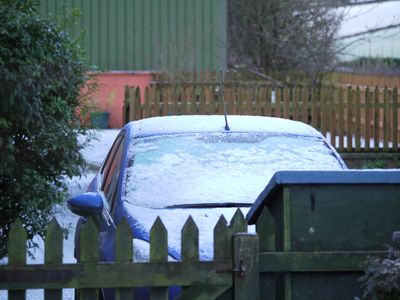 you know that I love to receive squishy envelopes in the post, especially when they contain a surprise! (and isn't it a wonderful seasonal envelope, with snowflakes on it)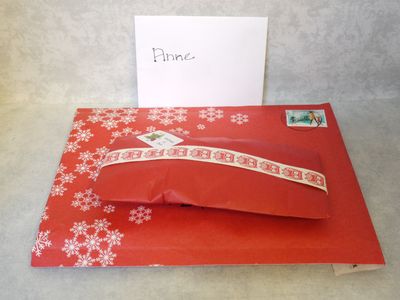 first, I opened the card .......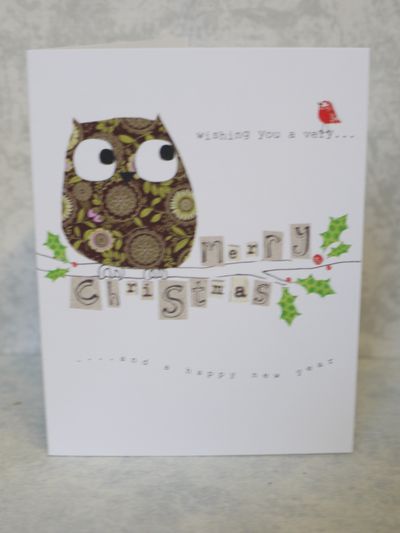 and then the parcel ........ the ribbon is a clue to what was inside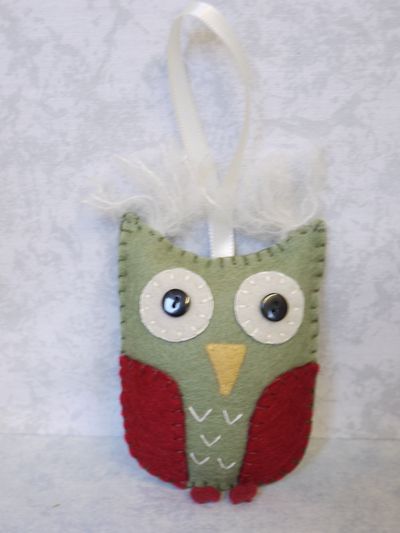 thank you Dawn, for such a gorgeous little owl.  He has joined the parliament of owls, which live in the yucca plants in the back lounge (this was taken with flash, as I forgot to take it earlier, and as it is such a miserable day it got dark before I remembered to take the photo!)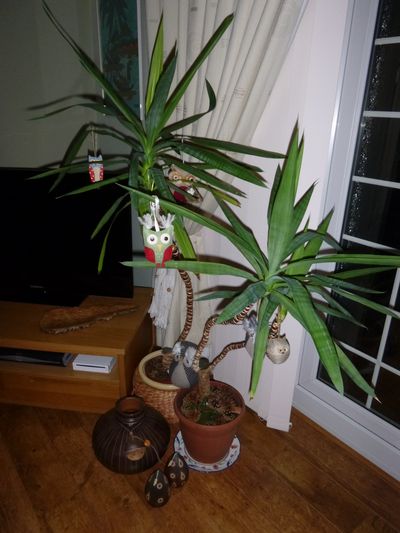 I also forgot to incclude this photo in yesterday's post!  This is the fabulous Gallery that is going to sell Malcom's driftwood sculptures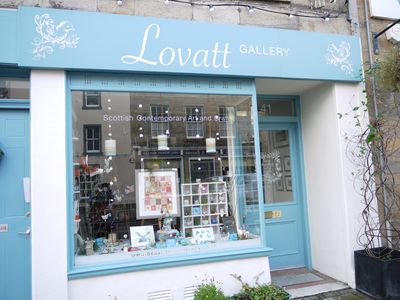 after dinner, I will be heading out to pick up Maureen in Jedburgh, then we will go on to Kelso for this month's meeting of Abbey Quilters.  It is our Christmas party, with a show-and-tell, and a silly game which we play every year!