It was so good yesterday to see blue skies, after the dreary, grey, damp weather we have had recently.  We decided to go the Mayfield Garden Centre in Kelso, as Anne S had mentioned on Friday afternoon that the major revamp/expansion was complete.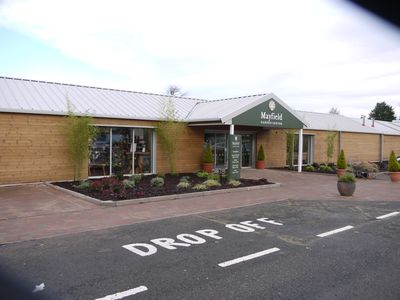 we were glad to see that "Julian's Veg" had survived the upheavals, as they sell exceedingly good stuff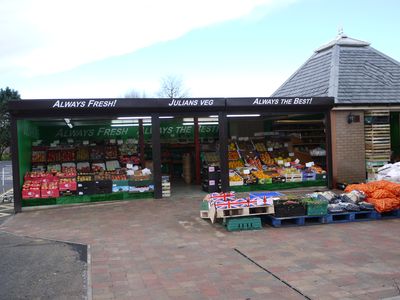 the new coffee shop is much larger, and much, much smarter than the old one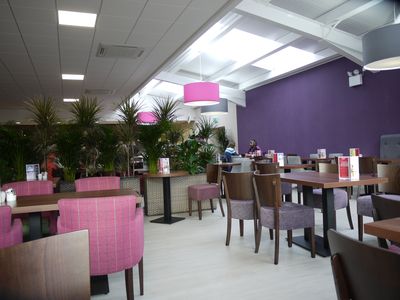 with a large outdoor seating area, which will no doubt be well used in the summer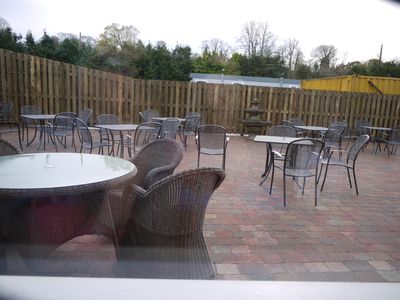 we had vouchers for a cuppa and a slice of Christmas cake for £1.49 (a bargain!), and we also shared a delicious cheese scone (I was delighted that there was no marzipan on the cake!)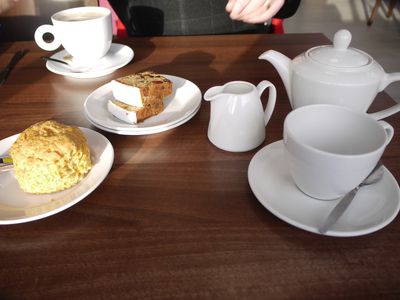 we then went for a very enjoyable walk round Kelso
a bright splash of red berries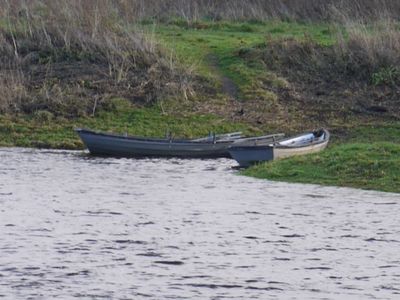 boats on the riverbank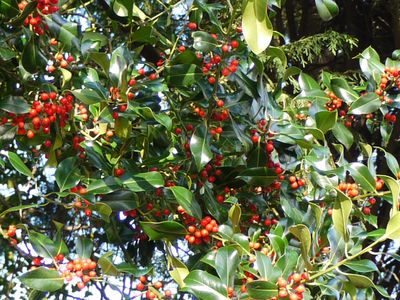 more red berries, this time on a holly tree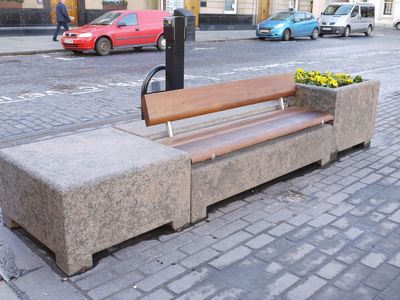 stylish new seating in the square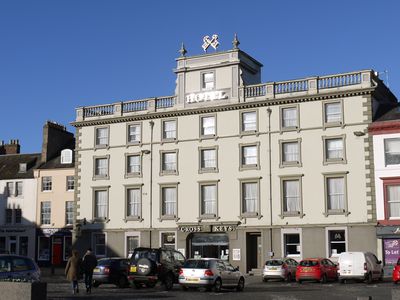 the summer floral displays in the hotel windowboxes are all gone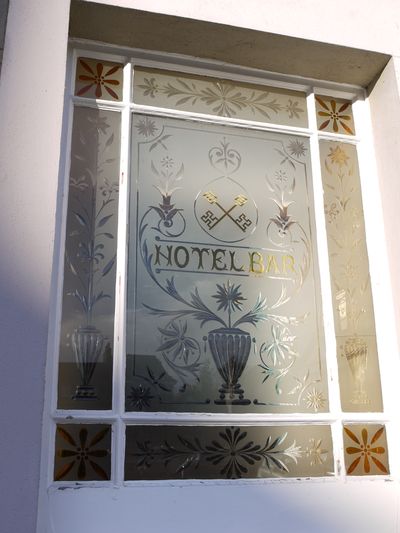 a lovely etched window in the hotel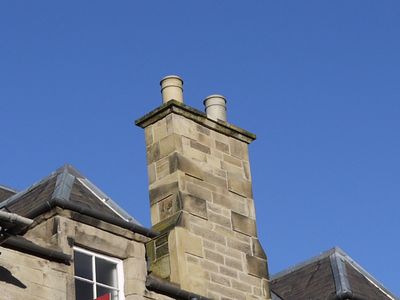 an old chimney ....... and beautiful blue sky!
we liked this sign (but we don't like tattoos!)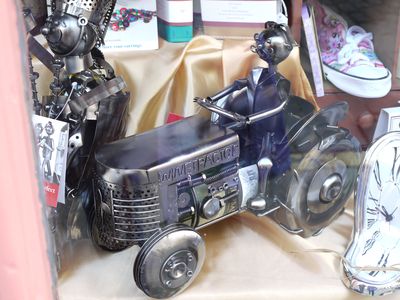 I want this tractor (it's a wine bottle holder!)
more blue sky!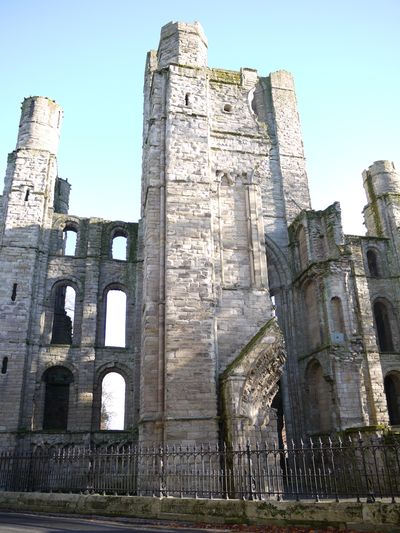 the Abbey
a peaceful scene at the river
and to finish - there were one or two sparrows waiting for the bird feeders to be filled this morning!