Because I haven't done much knitting recently, I kept forgetting to take progress photos of my scarf, so we go straight to the finish!!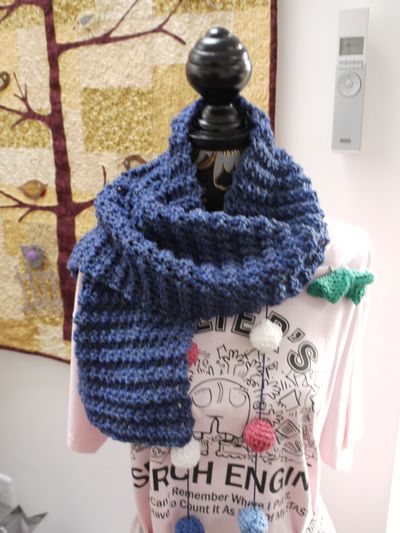 what's that you're saying, you can't quite see what it says on my teeshirt?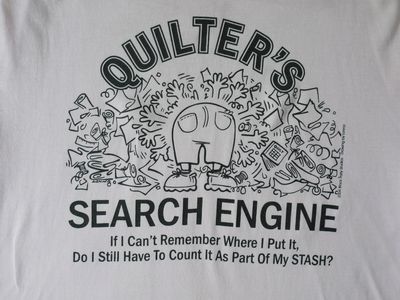 this morning I got out my Cuttlebug and cut some butterflies
which I used to make pictures for next week's Craft Fair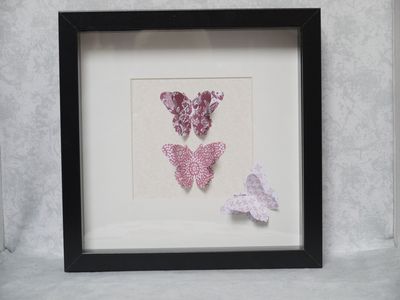 I cut two of each butterfly, embossing the top ones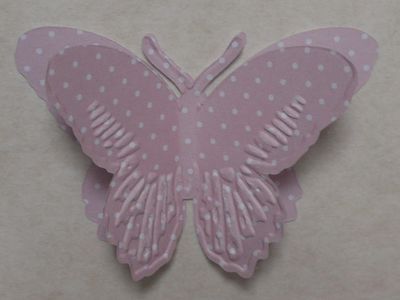 next I looked out these blank cards (is there no end to this stash!!??)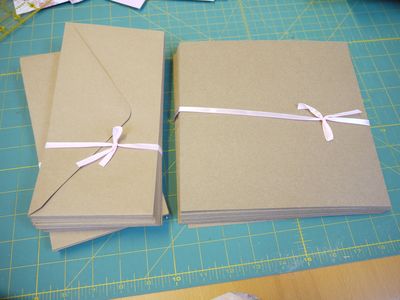 I made these two cards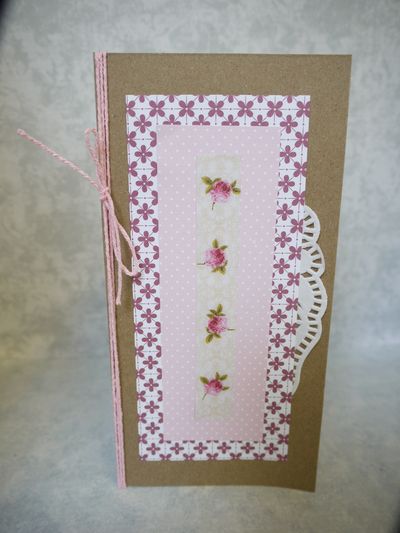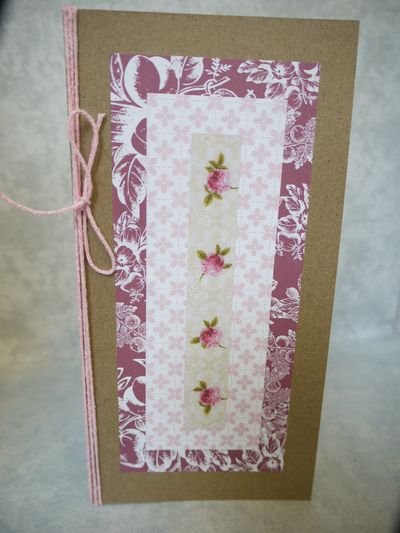 but I decided they needed a little extra something, and added pretty heart-shaped buttons
by the end of the afternoon I had made ten cards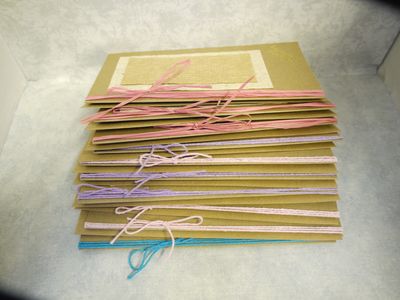 now that I have finished my scarf, I will have to investigate the UFOs in my knitting basket and finish them before starting something new!