Some time ago I agreed to take part in Thimbleanna's quiltalong with the beautiful Aunt's Quilt pattern.  Then, oops ....... I realised that I had still to buy the pattern!.  An emergency email to Meredithe later, it was arranged that Meredithe, Glenda and Heather, who usually get together on Tuesday mornings to stitch, would take me to buy the pattern
Meredithe had already signed up to the quiltalong, and Glenda and Heather de used to do it to.  We were allowed to choose fabrics from a very special box of fabrics which were used in the original quilt
and soon we each had a little pile of fabrics for our appliqué blocks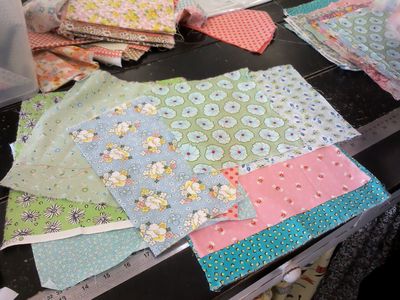 we also got to take photos of the original quilt!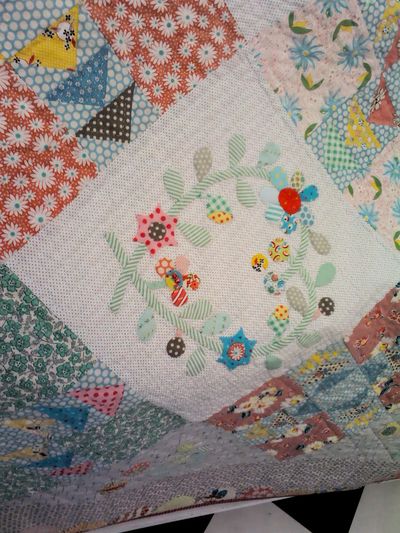 while the others chose the rest of their fabrics (I haven't got any more room in my case!) I browsed round the beautiful shop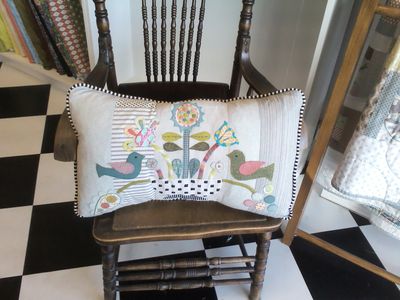 then of course it was time for lunch.  We found a delightful cafe called Bensons, where both Meredithe and Glenda chose the chicken salad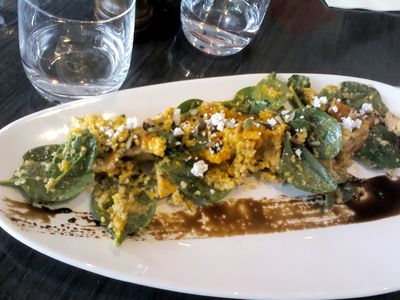 Heather had calamari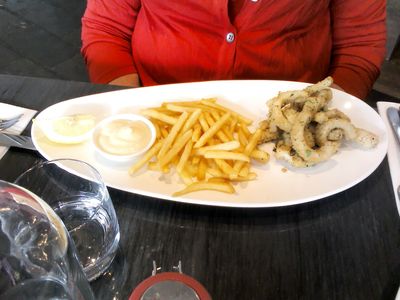 and I had delicious eggs Benedict ........ sorry the photo is out of focus!
when we were paying the bill, we were chatting to Joe, the cafe owner.  We said how much we enjoyed the food, so the chef came out to meet us
as you know, I can't put links in when I post from my Hudl, but if you pop over to Meredithe's blog, at Pomegranate and Chintz (on the sidebar) you will find her report of our day out complete with links
will find her report of our day out, complete with links.