Before introducing you to the mystery quilter, some photos from yesterday evening and this morning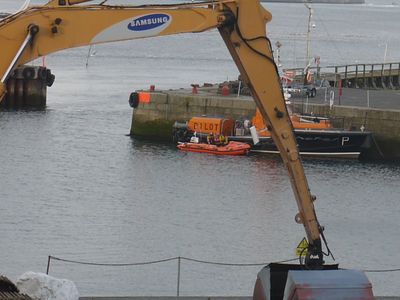 the big machine framed the boats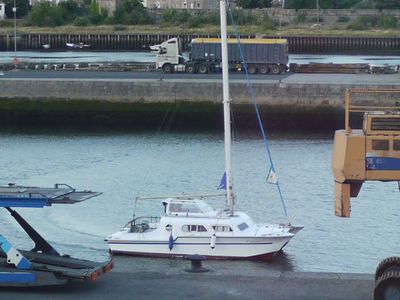 a catamaran came in to dock for the night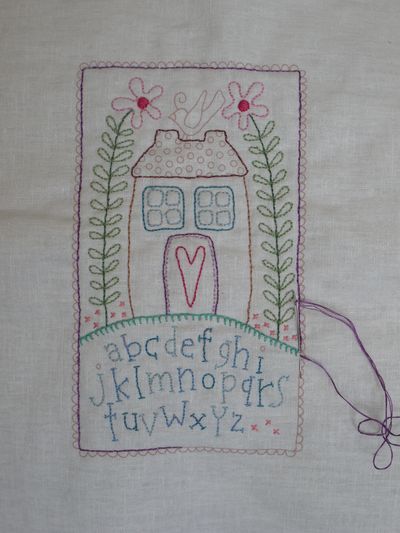 the first stitchery is almost finished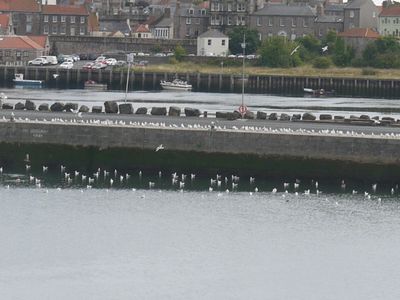 click to enlarge the photo to see how many seagulls were on the dockside and in the water
this afternoon, I asked Malcolm if he could pop into the studio for a minute.  Not suspecting that I was being mischievious, he was a bit surprised when I sat him down at the machine, which was set up for free motion quilting.  As he didn't want to lose face by saying that he couldn't do it, he had a go.  He filled in a gap between my doodles.  His doodling was ok, but he had trouble writing his name!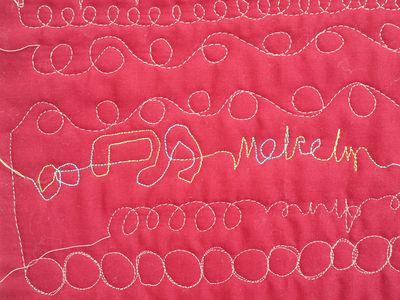 when I was having my practice on Sunday, I had trouble with this "c" curve ...... I had to concentrate so hard on which direction I was stitching in, the shapes were decidedly irregular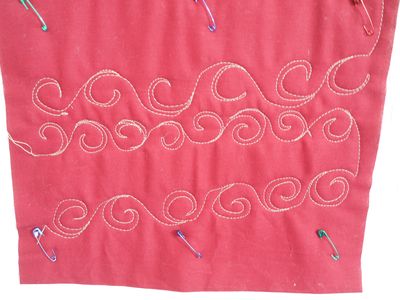 my first two efforts today were an improvement
then by my third attempt I finally got the hang of it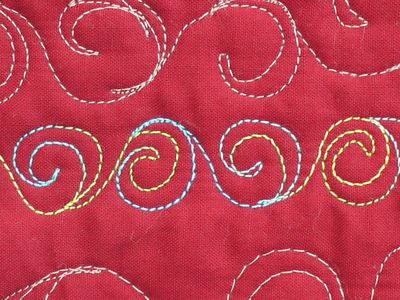 I thought I would have a go at an owl ........ Malcolm only laughed a little bit at it!
then I thought I would have a go at a sheep - perhaps it is as well that the thread ran out
after that I settled down to doing some prep for Mrs Billings, cutting out triangles for for the first border (I have done a lot of work on some of the outer borders)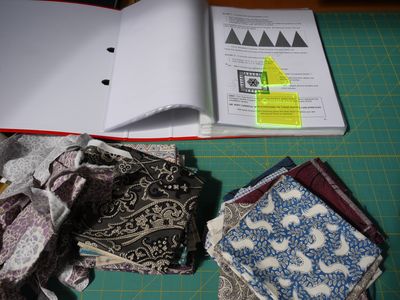 while I was busy in the studio, Malcolm was playing with big boys toys in the garage
what was he making?  You know that I am going to tell you tomorrow!