It's Abbey Quilters' Christmas party this evening, and of course there will be a show and tell.  This is what I am taking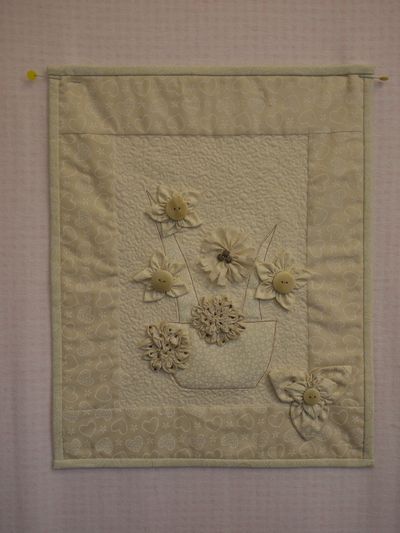 cream flowers
New Zealand vineyard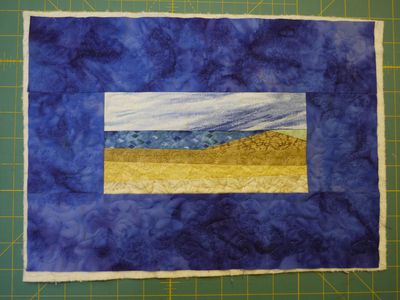 the little landscape I started at last month's meeting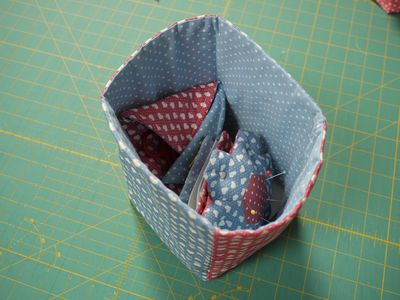 the Top Secret project - I'll show you more photos tomorrow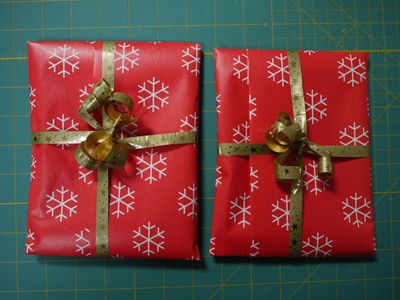 two fat quarters for the silly games we play
I was so busy sewing this afternoon I forgot to take photos of the other Gail Lawther piece that I completed - the Japanese shrine - and the handstitching that I have done on my Sheena Norquay sampler piece.  I also have two things that I can't show you yet, as they are Christmas presents.
Yesterday I got two nice things in the post - my Landscape magazine (I took out a subscription last year, so it escaped this year's embargo) and something very special in a snazzy pink envelope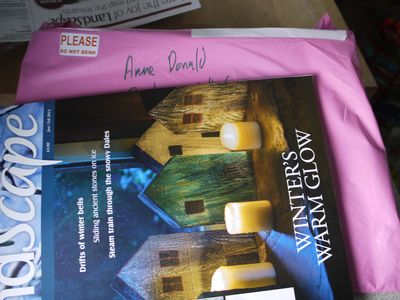 last week I saw this on Kate's blog, and immediately wanted one ........ but the first lot had already sold out!  So I had to contain my impatience until Kate re-stocked the shop ...... but it was worth the wait (ok, it was only a few days!)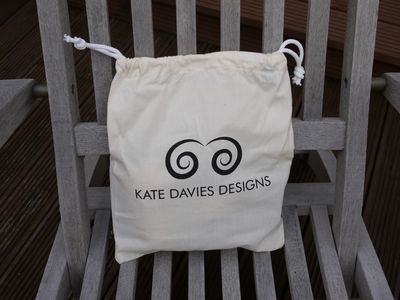 so, if you haven't yet clicked on the link ...... look what I got, my very own toatie hottie (translation - small hot water bottle!)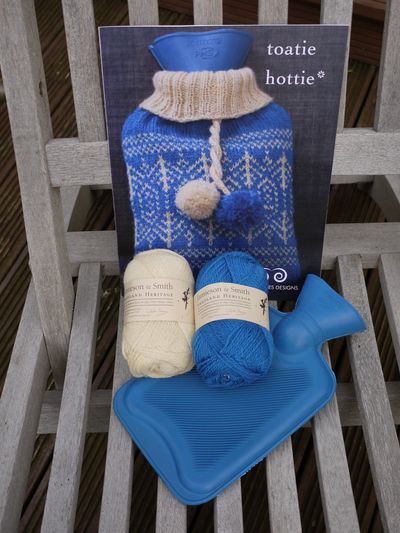 when I went over to Kate's blog to get the link, I saw that she has published another wonderful pattern - I think I will have to go back for a look when I finish this!  Buying this kit has reminded me that I haven't told you what my aim is for next year.  This year, of course, has been the year of using it up.  I have just asked Malcolm how he thinks I have done in my quest to use up my stash, and he says that I have done quite well (that's high praise!).  So next year is going to be ....... (fanfare, drumroll)
the year of the kit
I have so many kits of all kinds, patchwork, embroidery, knitting, felting, toys, dolls ........ the list is rather long!  Many of them were bought on holidays, so are reminders of happy times.  So my challenge to myself is to make as many of these kits as I can in the coming year - and of course now that I have told you, I will have to do it!