I was looking for something in the back of the wardrobe recently, and came across two t-shirts.  I could have modelled them for you, but decided instead to pin them to the design wall to take photos.  When we lived in Indonesia, I used to get together on Friday mornings with a group of ex-pats to play a silly card game called 99.  We used to put 5000 rupiah in the pot each week - but this wasn't prize money.  We used the money to buy things for the local boys orphanage.  We bought them new mattresses ........ but these weren't matresses for their beds, as they had no beds.  Until we gave them the mattresses, the boys were sleeping on a bare concrete floor.  We also bought them new t-shirts for Idul Fitri - it's traditional to have new clothes to wear to celebrate the end of Ramadan, so they were delighted to receive them.  So, to get back to the t-shirts!  We had them made to wear on Friday mornings - I think we only wore them a couple of times!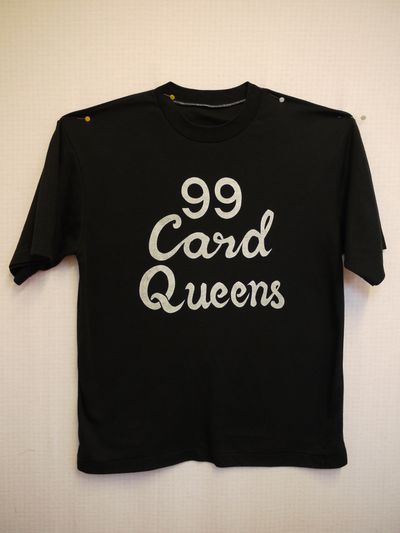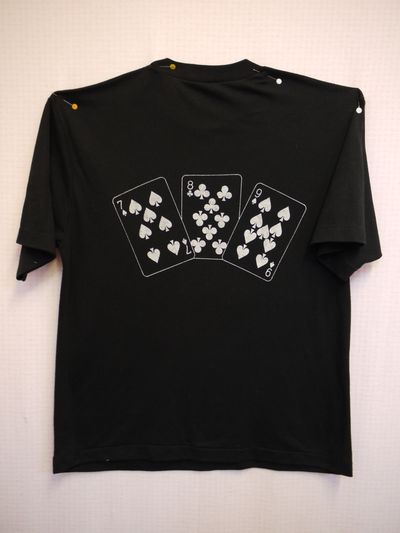 I can't remember why we had this t-shirt made.  It wasn't because we had enrolled as students to spend our time doing something more productive than playing cards ....... indeed we would have trouble enrolling, as not only is there no Becak Business School, there is no Merak university!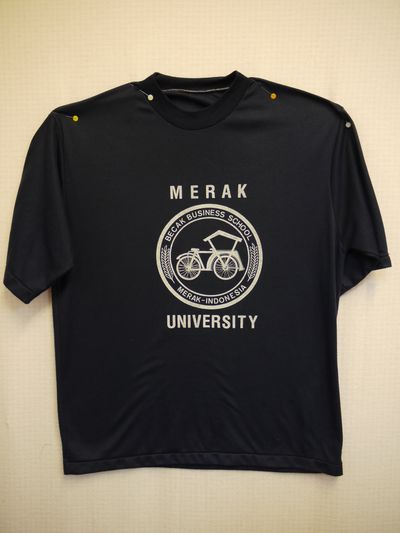 it has been a miserable day here - the sort of day when you have to have the lights on, which is very depressing.  So what could I do to cheer myself up?  Make fudge!
it didn't take long to assemble the ingredients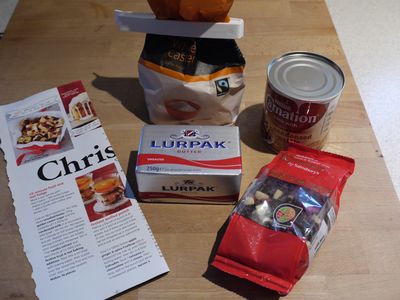 I didn't use the fruit and nut baking mix, as I don't really like nuts.  Instead I used a Black Forest mix, with these yummy ingredients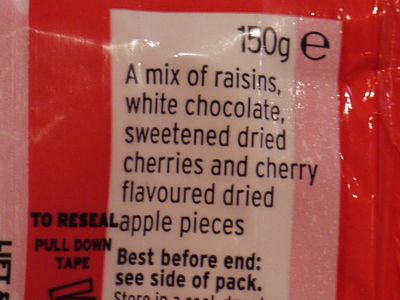 it was very easy to make, and was soon cooling in the tin
we have been very good, and have only had one square each!  It is very sweet - and very delicious.