Just a quick post, as I am somewhat tired, having left home at 8.15 this morning, and only getting home at 5.30 this afternoon.  So where was I?  You have probably guessed that I went to Stitchin' Heaven.  But I didn't see Anne today, as she is really quite poorly at the moment, and isn't allowed to come to the shop.  I am sure you will join with me in sending her best wishes for a speedy recovery.  Her lovely husband Mick is holding the fort, and of course the local quilters have rallied round to help out.  Annie and Frances weren't there today, but Ros was ensconced in the corner as usual.  She was quilting one of her applique blocks
Margaret has started hand piecing a new project .......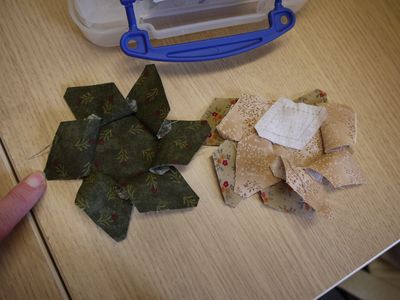 ......... having finished this beautiful double wedding ring quilt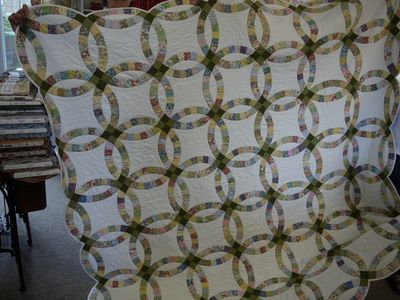 Lucie was working on her hexagon quilt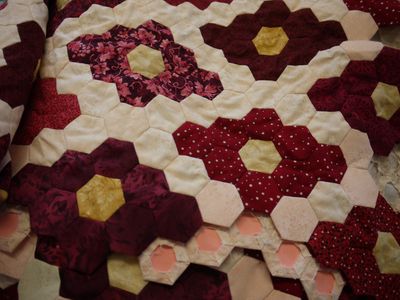 and Susan was hand quilting her Lilly Pilly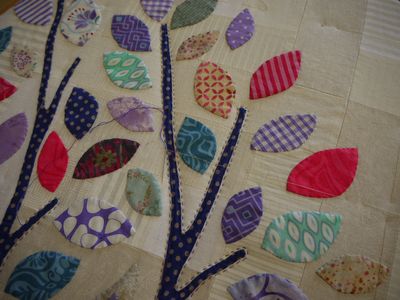 I'll be back tomorrow with what I have been sewing ....... and a little bit of fabric may have sneaked into my bag and come home with me!