I don't mind at all including these cats, the latest wonderful quilt from Margaret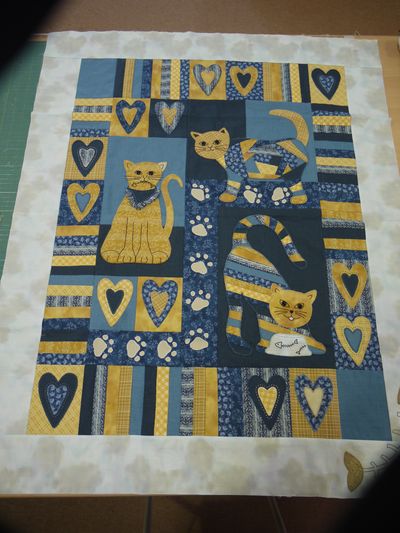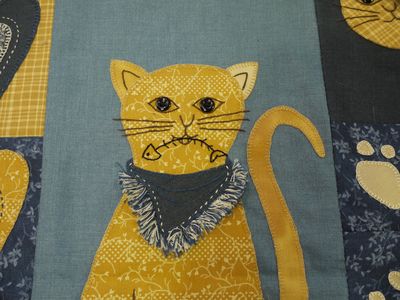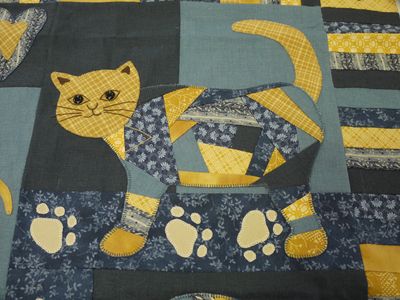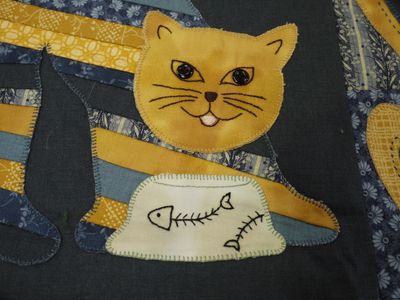 I was a little bit late getting to patch'n'chat, as the road was temporarily blocked by a tractor which was trying to pull an overhanging branch from a tree!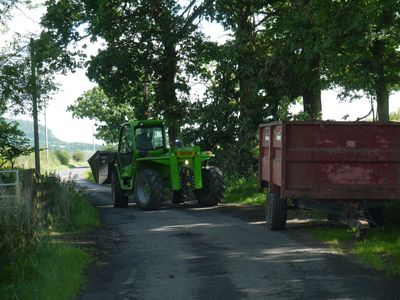 dinner was slightly delayed on Wednesday, as I took photos of this wonderful piece of machinery which wraps silage/haylage bales ..... the joys of a big lens - I was standing in the kitchen taking these photos of the field across  the road!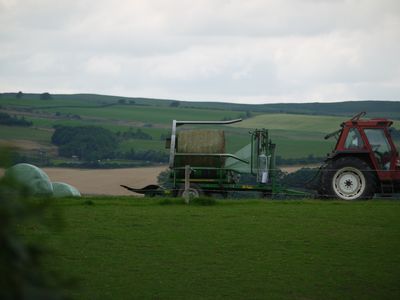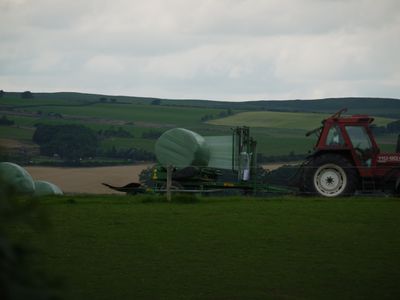 we had pizzas cooked in the new pizza oven for dinner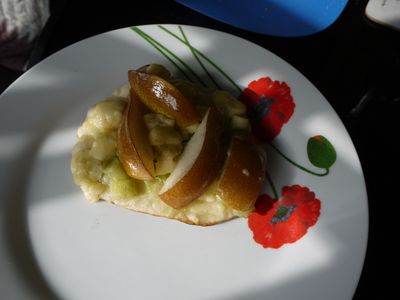 leek, cheese and pear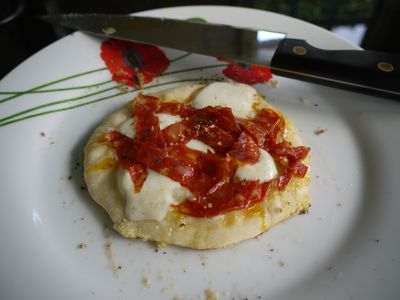 chorizo and mozzarella
of course I had already enjoyed the Friday cake - this week Annette's delicious cupcakes topped with chocolate icing and a Smartie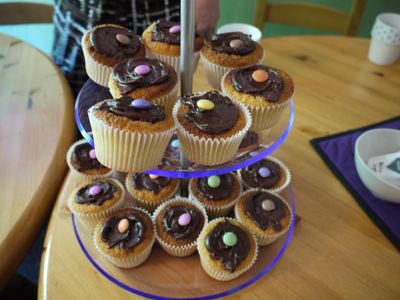 and I have to admit that I had already had chocolate this morning ....... when we have a cuppa in the middle of doing the housework, I have proper hot chocolate .........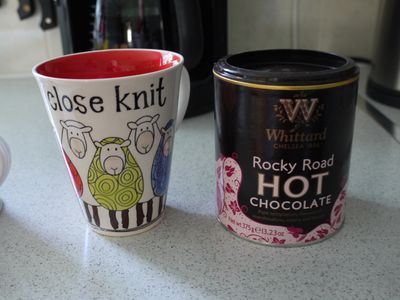 made with hot milk, some of which gets frothed to top both the hot chocolate and Malcolm's coffee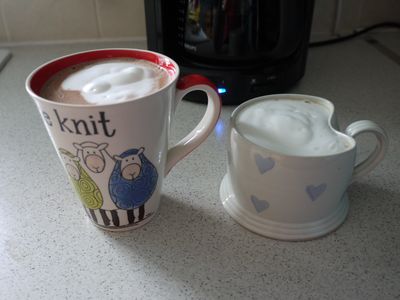 Malcolm says to thank you for all the beehive love - I don't know what he can do now to equal, if not better it!  Rain is forecast for the weekend, so he will have plenty of time to plan his next project - perhaps something using his large stash of driftwood?  As usual I will be in the studio.  I hope you have a good weekend, love Anne<