Not only did we have a morning out on Sunday, we had a day out today!  So, to start with Sunday, we headed out to Abbotsford.  We started by looking at the map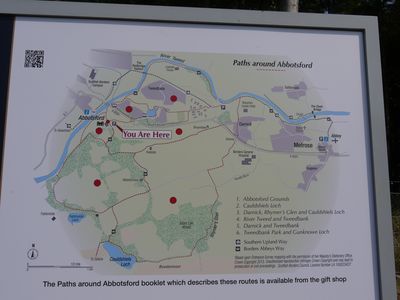 then set off through the trees
there were some nasty steps to negotiate to go under the main road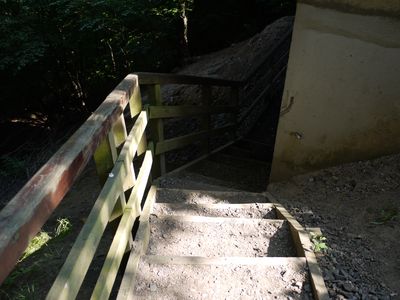 but once back on the path, I paused to take one of my favourite arty photos
there were more steps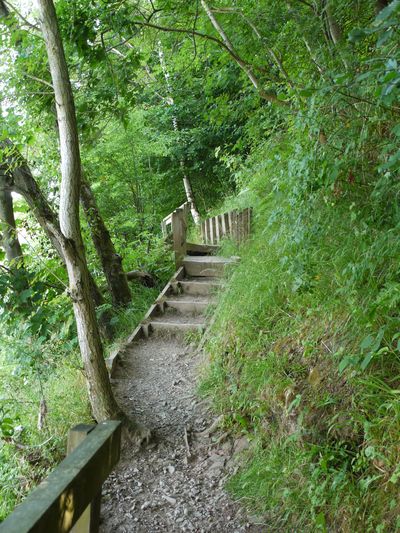 then we started to catch glimpses through the trees of this old bridge over the river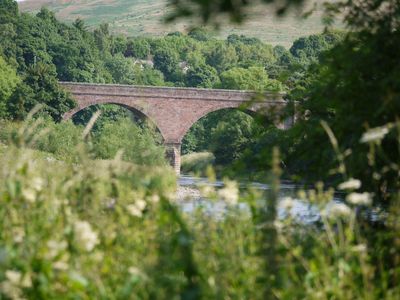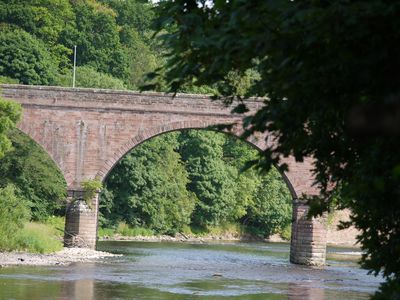 the rivers here are very low at the moment - you can see from the marks on the bridge how high the water is at times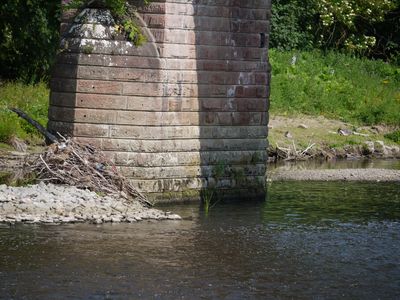 this is the bridge where we went down the nasty steps to go under the road - on the way back we crossed the road, which we reckoned was safer!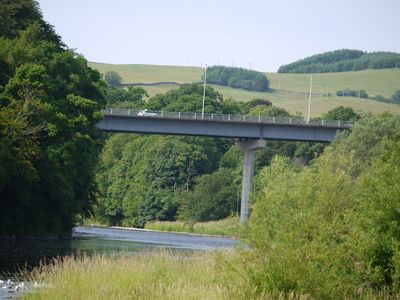 as it was another lovely day, we sat out on the balcony to have our cuppas and scones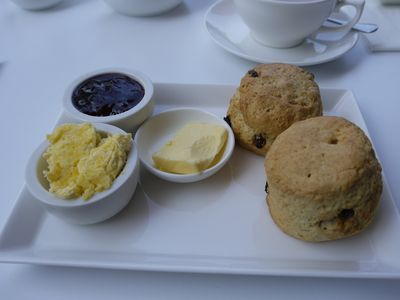 we had a wonderful view over the house, which has just re-opened after a major refurbishment.  We are waiting for a rainy day to see round the house!
last week, I noticed a voucher in the paper for two tickets for the price of one for the four Royal Botanic Gardens in Scotland, so today we set off for Dawyck Botanic Garden.  It was another lovely warm day, although a little bit cloudier.  There are some magnificent trees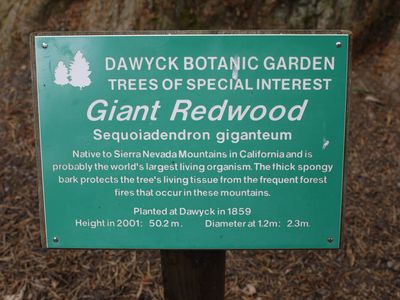 Malcolm kindly provided the scale for this one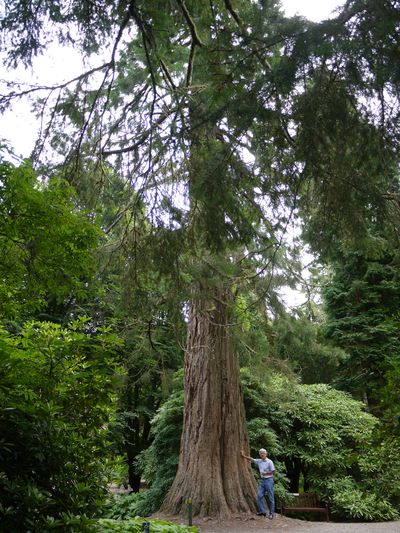 there are little stone bridges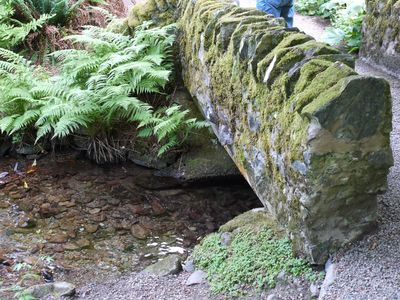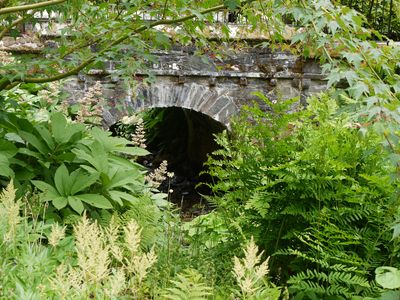 and pretty flowers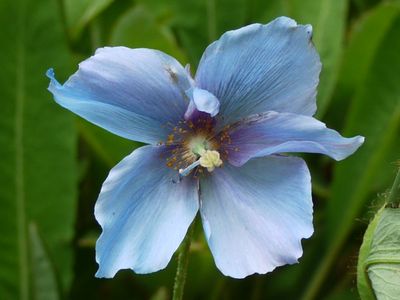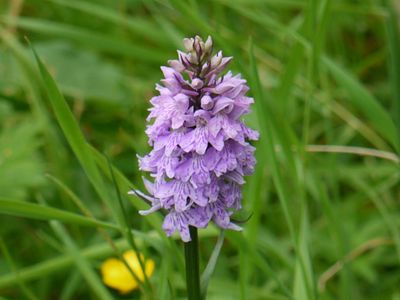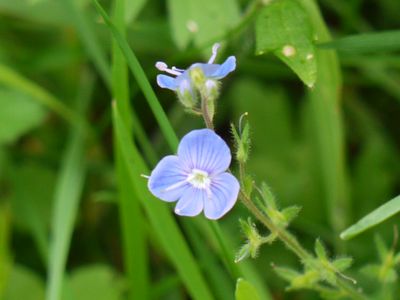 I remembered that last time we were there, I wondered why they didn't remove this tree which spoils the view of the chapel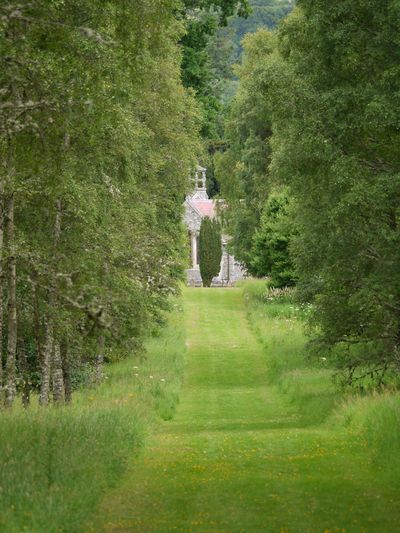 I had forgotten that it is in a row of trees round the chapel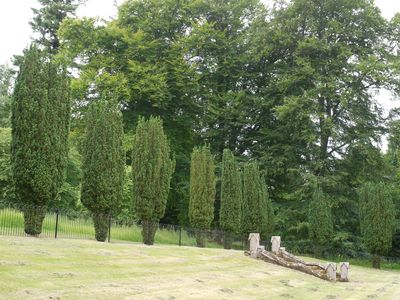 the chapel is private, so I could only take a photo of the outside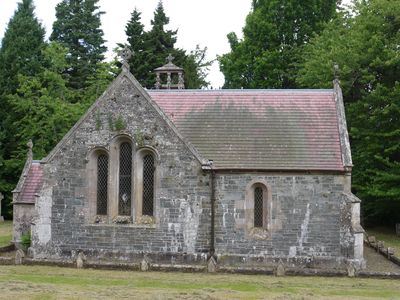 we came upon a little wooden house in the trees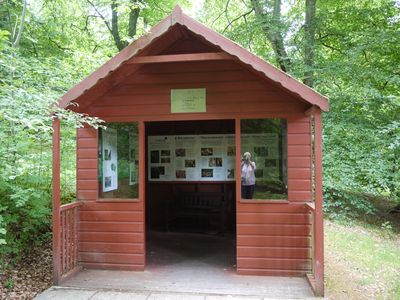 which had posters with words I have never seen before! (click on the photos to enlarge them)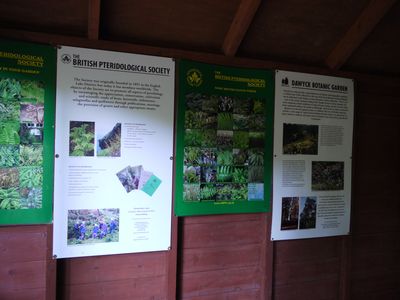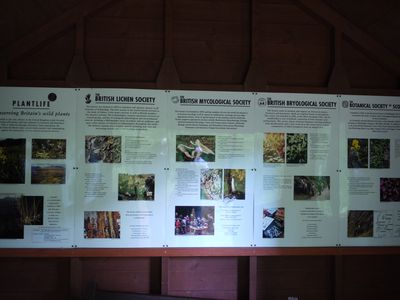 all that walking had made us hungry (of course!) so we headed back to the visitor centre for lunch.  Egg mayo sandwiches for Malcolm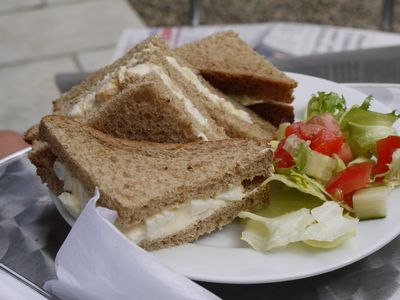 and a cheese and pickle toastie for me
I'll be back tomorrow with some sewing, but to finish ......... if I am a very good girl, do you think Santa will bring me one of these!!