Although the weather forecast for today wasn't quite as good as the last few days, we decided to head to St Abbs.  It was a bit cloudy, but still reasonably warm.  We arrived in time for lunch, which we had in a delightful cafe down at the harbour
Malcolm had the sausage and red onion pannini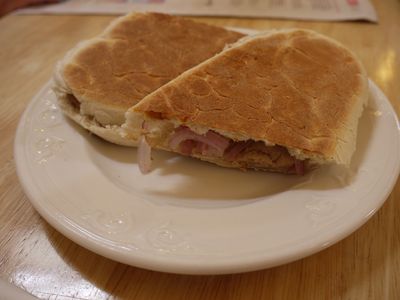 and I had the cheese and sweet chilli one
after lunch we went for a walk round the harbour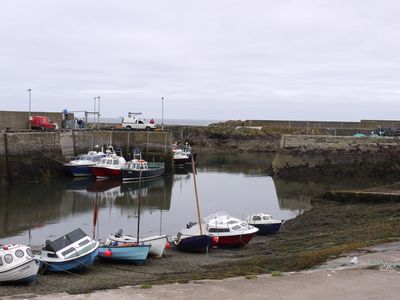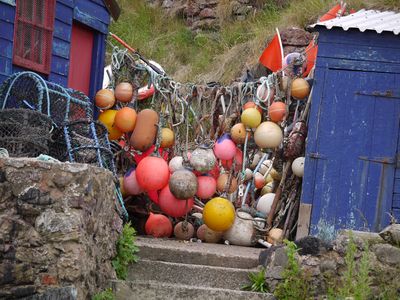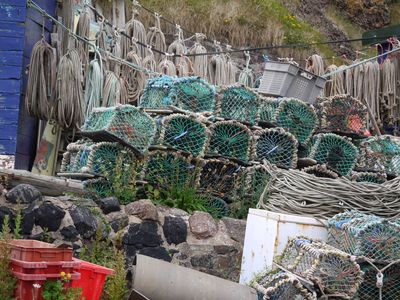 there were lots of seagulls about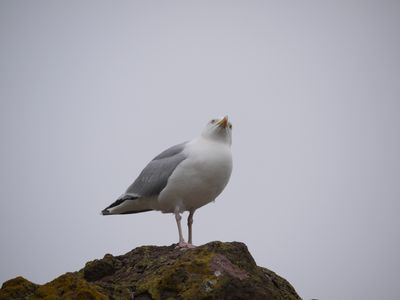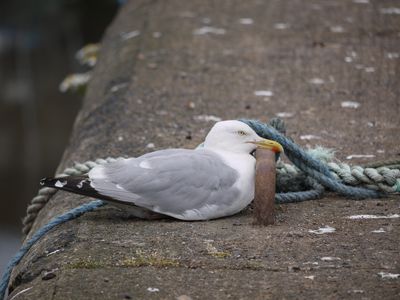 Malcolm spotted this jelly fish swimming in the harbour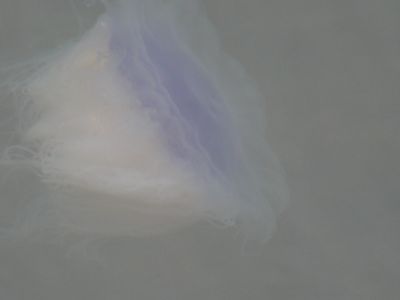 after exploring the harbour, we walked along the coastal path to Coldingham, where we encountered more jelly fish - but these were dead ones on the sand.  There was a little girl poking her fingers into one - yeuch!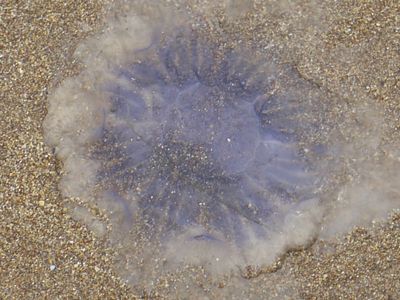 it might have been a warm afternoon, but it must have been a bit chilly in the water!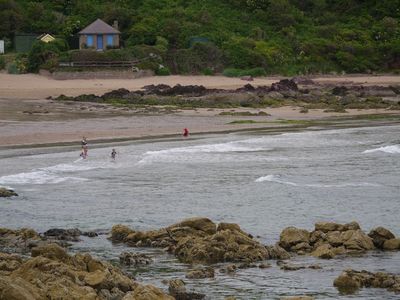 I quite fancy having a beach hut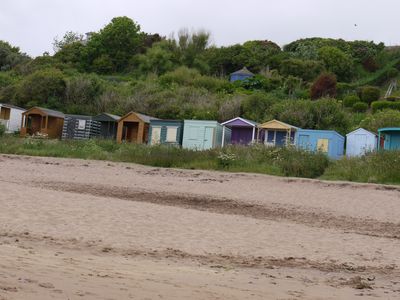 even bees go to the beach for the afternooon!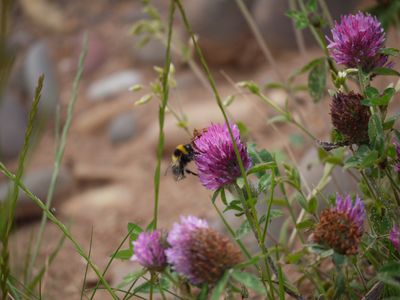 I think this rocky outcrop looks like a lobster ....
while Malcolm was hunting for driftwood, I found these two lumps, which unfortunately were just too big to take home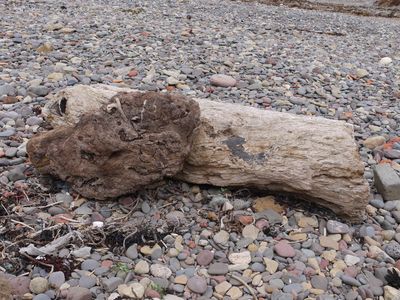 look what I found when I went round the other side ...... I have put my foot in the photo to give it scale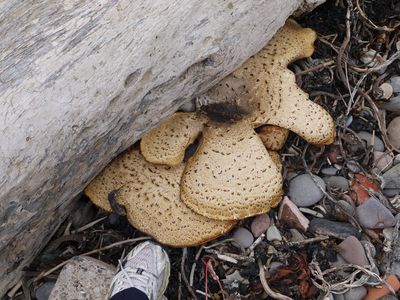 and of course as usual I found some "arty" shots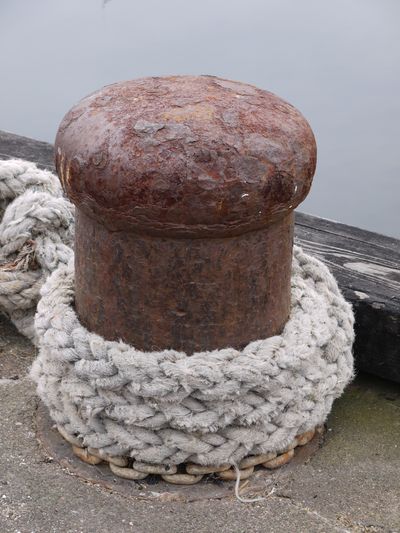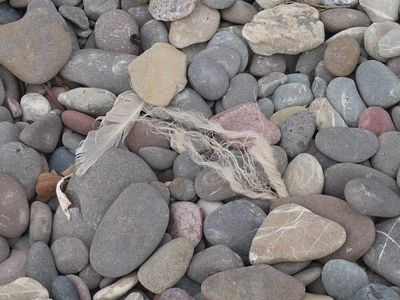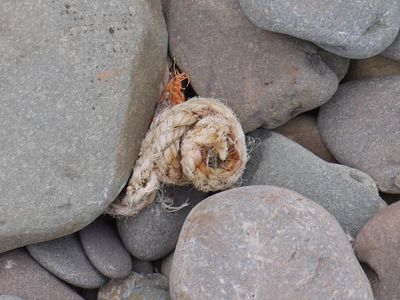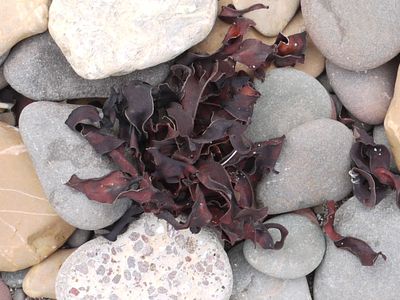 there was only one way to end our walk on the beach ...... ice cream!!