We arrived home from our shopping trip to Hawick with all of this ......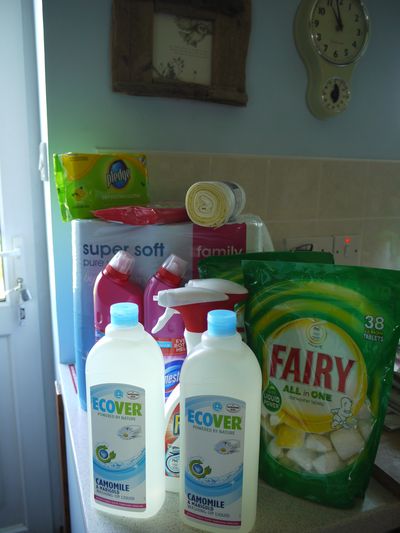 ...... have I been bitten by the cleaning bug?  NO!!  When I did the weekly food shop on Monday, I was given a coupon which said that I would get another coupon for 7p a litre off fuel if I spent £30 on cleaning products (did you follow that?).  As I needed to fill the car, we popped into Sainsbury's on the way home and stocked up - I then saved £1.75 on my fuel bill!
Once I had tucked everything away in the utility room, I headed out into the sunshine to take photos of the bits'n'bobs that I picked up on the beach while Malcolm was collecting driftwood.  I popped the shells and bits of seaglass in a little glass jar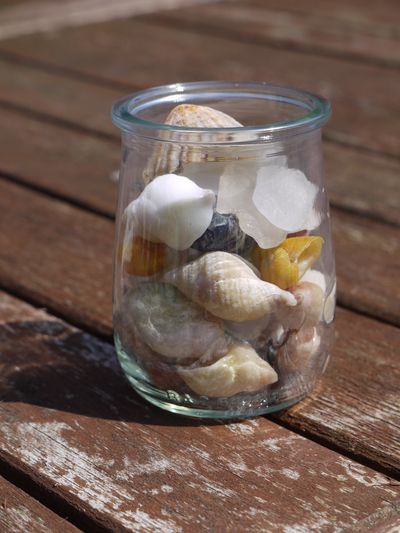 I think this is a bit of a Coke bottle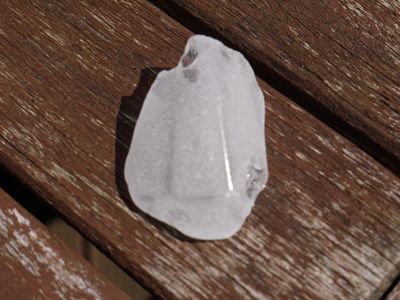 they have joned my little seaside vignette on the bathroom windowsill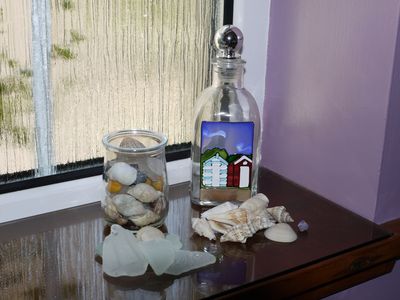 when I went for my walk on Tuesday morning, the donkeys were in the faraway paddock, but when we went past yesterday, they were in the paddock next to the road. So I had a walk along the road after lunch in the hope that they would be there again today.  The haymaking is in full swing - this is the field across the road from the donkeys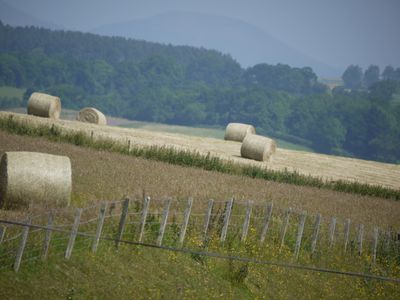 oh dear ..... the poor donkeys were being tormented by flies!  The little spotty one had on a fly coat and hood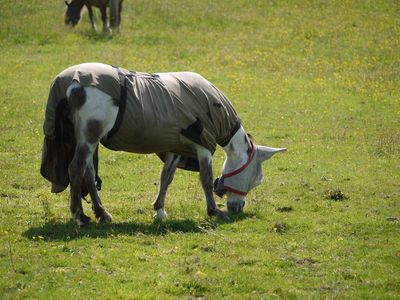 the other little one and the medium one had hoods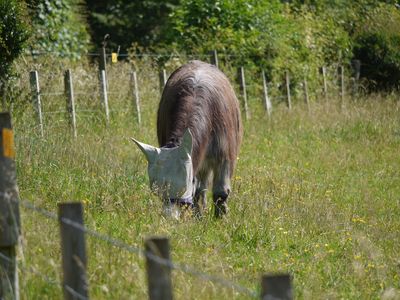 the big one was coping by constantly flicking its tail and ears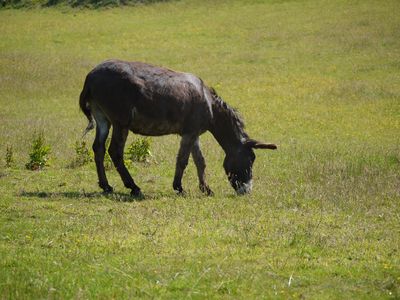 I spent the afternoon in the studio, but you'll have to wait until tommorrow to see what I was doing!  While I was sewing, Malcolm was making progress painting the summer house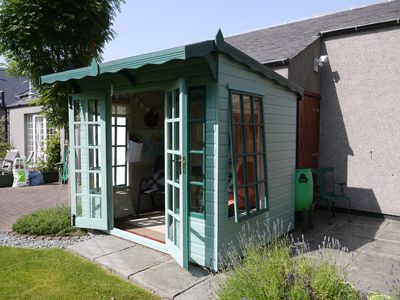 to finish, I can now show you what I sent Sarah as her prize for the giveaway.  As well as the stitch markers, I sent her a mounted photo of a heron, as I know that she shares my love of them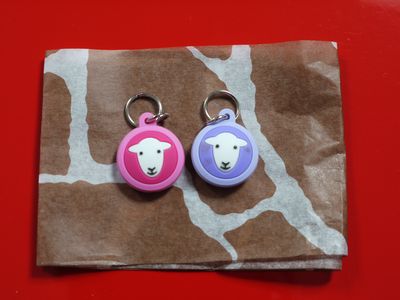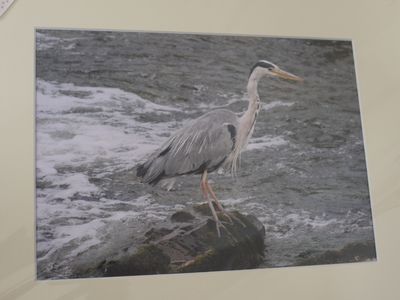 you will have to wait to see what I sent Meredithe, as her parcel hasn't yet reached Melbourne!