Two Christmas presents arrived today ....... one for each of us.  I'll tell you about mine first.  Last week, Lucie emailed me, to ask for my snail mail address, as she had a parcel to send me.  The plot thickened, when she said the parcel was from Susan in Australia.  When I got back from the Monday morning food shopping, the parcel had arrived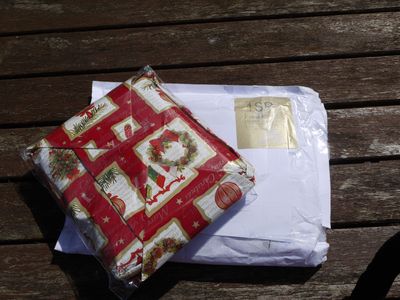 curiouser and curiouser - Christmas wrapping paper!  All was explained in the letter in the parcel.  Some Australian quilters celebrate Christmas in July, when its winter over there, and Susan thought shhe would send Lucie and me a present.  Look what a wonderful present it is ....... four delicious fat quarters!  Thank you very much Susan, for such a delightful present!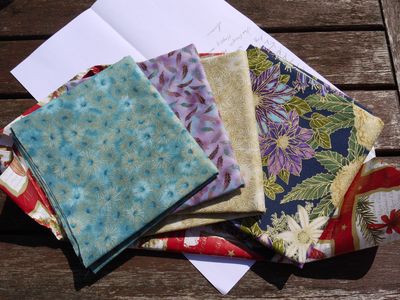 Lucie had included one of her business cards - isn't it just the cutest thing!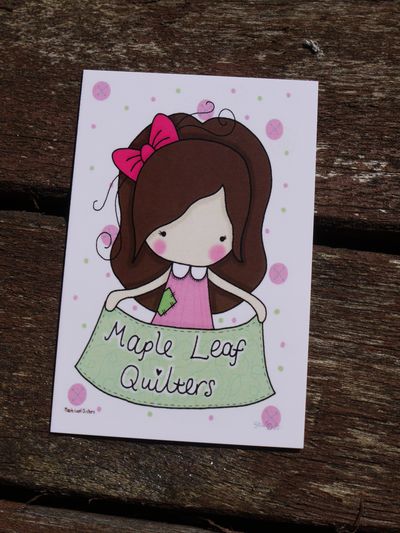 and now for Malcolm's present.  We have to cast our minds back to last September, when we were in Sydney.  We were invited to dinner with Lee, John and the Gorgeous Girlies.  John made pizzas for us in his outdoor pizza oven, which you can see (with its cover on) on the left of the photo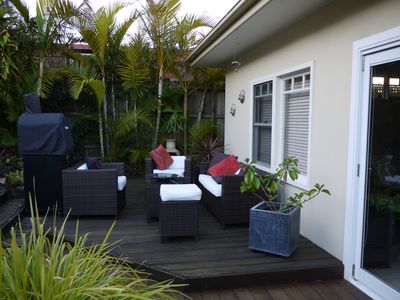 Malcolm was quite taken with the oven, and we talked about getting one, but once back home we never got round to it.  Then last Wednesday, on our way home from St Abbs, we popped in to the Garden Centre in Duns for a cuppa.  We had a look round ...... and there was a pizza oven!  I could see that Malcolm was still quite keen, so I asked if he would like one for his birthday* and Christmas*.  Being a sensible shopper, I didn't buy it there and then, but had a look online that night - and got it for a good deal less!  While I was opening my parcel, a delivery van pulled in to the drive, and the driver wrestled this very heavy box on to the drive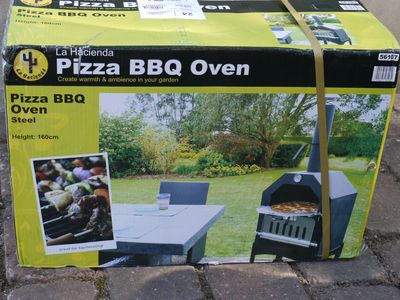 the box was so heavy, Malcolm had to unpack it and carry the contents a bit at a time to the back garden
fortunately the assembled oven has wheels for ease of moving it!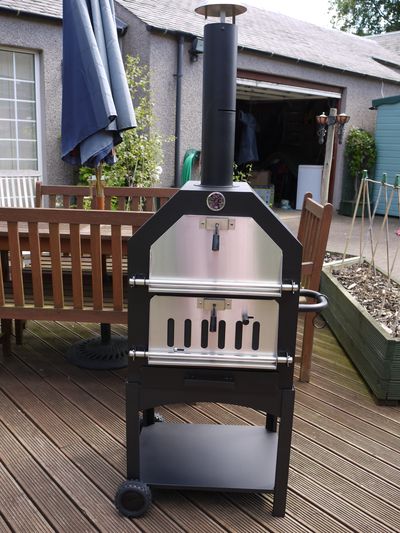 the logs or charcoal go here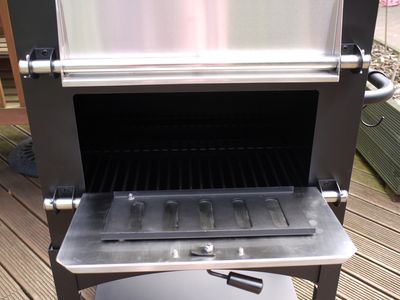 and the pizzas go here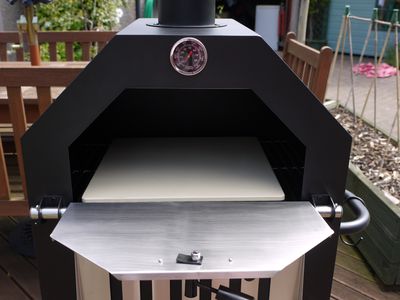 I will of course have a full report when we cook our first pizzas! 
I remember showing you these last summer ........ a little taste of childhood!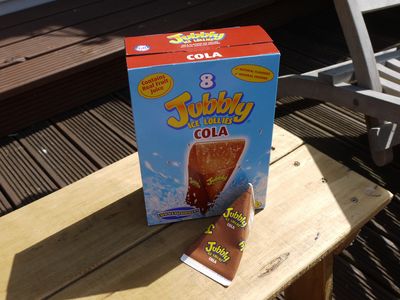 I had intended today's post to be about our Sunday morning walk (and sconnage) so please pop in tomorrow to see where we went.
**I know his birthday isn't until September, and of course it's quite a while until Christmas, but it made sense to get it now and enjoy using it over the summer!